Coco Austin Matches Her Cool Car Posing in Tight Black Pants & Red Top with a Deep Neckline
Swimsuit model Coco Austin stole the hearts of her fans in her recent Instagram post which showed her dazzle in a chic outfit and posing beside a cool sports car. 
Red and black were the theme colors in the swimsuit model, Coco Austin's recent Instagram post which she made on Sunday.
The model shared a picture that showed her in a red jacket which she wore over a black inner top with a deep neckline, matching it with tight black pants.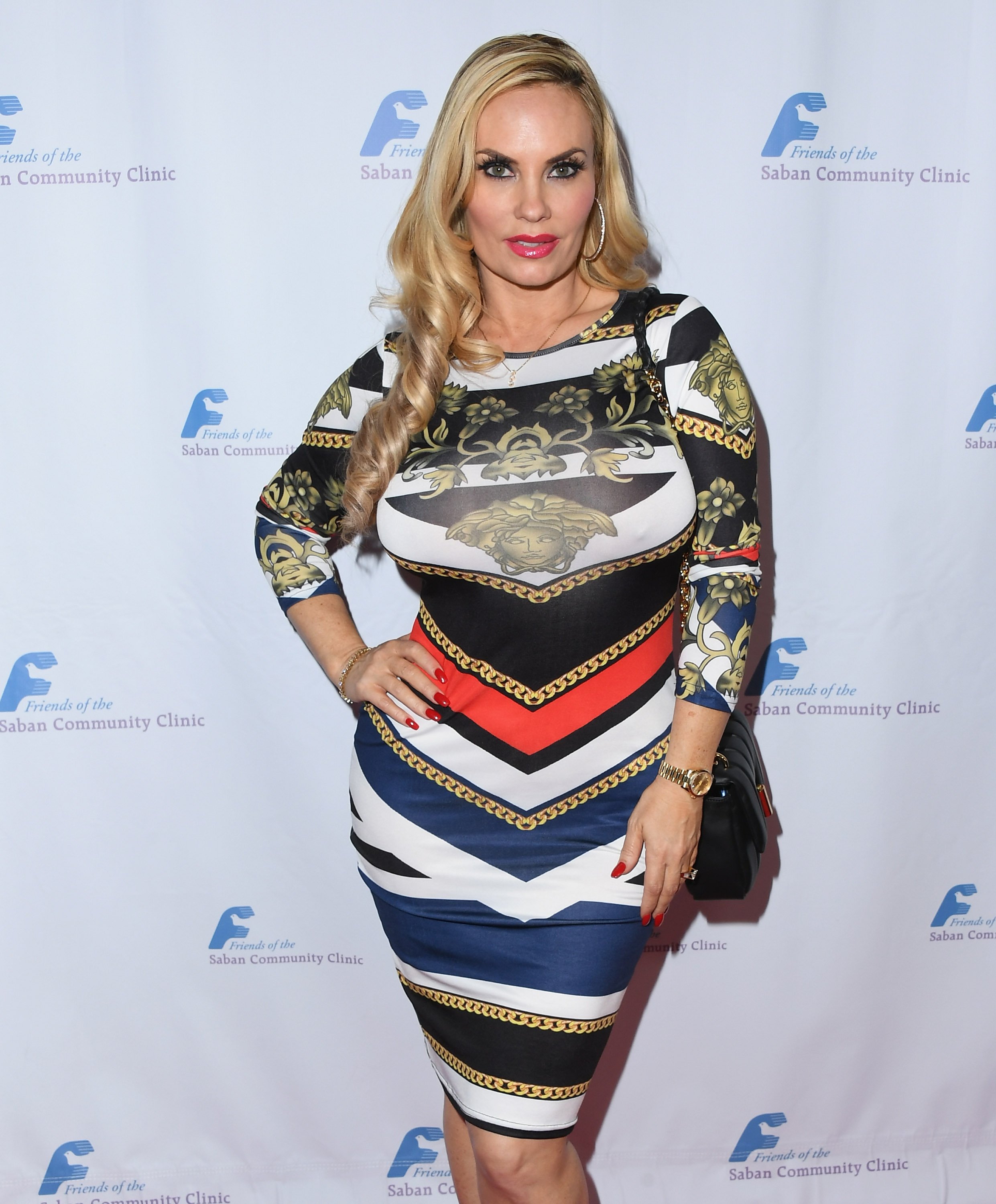 Austin's outfit showed off her gorgeous and famous curves, with the mother of one looking sexy in her appearance. She posed standing beside a red sports car with her hips resting on the vehicle. 
Her left leg was raised while she put her left hand over her blonde tresses. She accessorized her look with dark shades and wore black heels. She also wore a chain on her left leg. She captioned the post: 
"Sunday stroll….." 
A smaller car that looked like the one Austin posed against was parked beside hers. Behind her was a green plantation which was made more scenic with the rays of the sun. 
Austin's fans were thrilled by her outfit and her relaxed pose in the picture. They took turns to appreciate her in the post's comment section. One fan tagged it as a great photo while a second fan said she looked amazing. Some other fans also raved about the car. 
While some fans thought that the suit was cute but did not look functional, other fans believed it fit Austin perfectly.
Austin's fans are used to seeing photos of her swimsuit and fashion statement poses on her Instagram page. Recently, she and her sister, Kristy Williams, engaged in a wild yoga session, creating stunning poses while clad in bathing suits.
In June, the 41-year-old announced her return to working out and shared inspiring snaps of her routines with fans on Instagram. 
Austin looked beautiful flaunting her gorgeous curves in a tight sports bra which she matched with pink leggings and white sneakers, making for a sexy appearance. 
In the caption to the post, the mother of one said she was trying to get back to her fitness regimen. Her fans praised her saying she looked amazing. 
Also in June, the sexy model shared two images that showed her modeling a metallic monokini which revealed her famous curves as she heralded the swimsuit season.
The post left her fans with mixed reactions. While some fans thought that the suit was cute but did not look functional, other fans believed it fit Austin perfectly.