Cardi B Looks Unforgettable in a Stunning Purple Dress with Flowers for 'Me Gusta' Music Video
Rapper Cardi B turns heads with her sizzling hot purple outfit in the recently released music video of Brazilian singer Anitta's new song, "Me Gusta."
Rapper Cardi B never misses when it comes to her impeccable fashion and she recently proved that to her fans. The rapper appeared looking flawless in the recently released Anitta music video, "Me Gusta" with rapper Myke Towers. She explained her special outfit on her Instagram:
"Fun fact: all of these flowers on this dress are real .....JK they not ?......anyways go check out "ME GUSTA" @anitta @myketowers."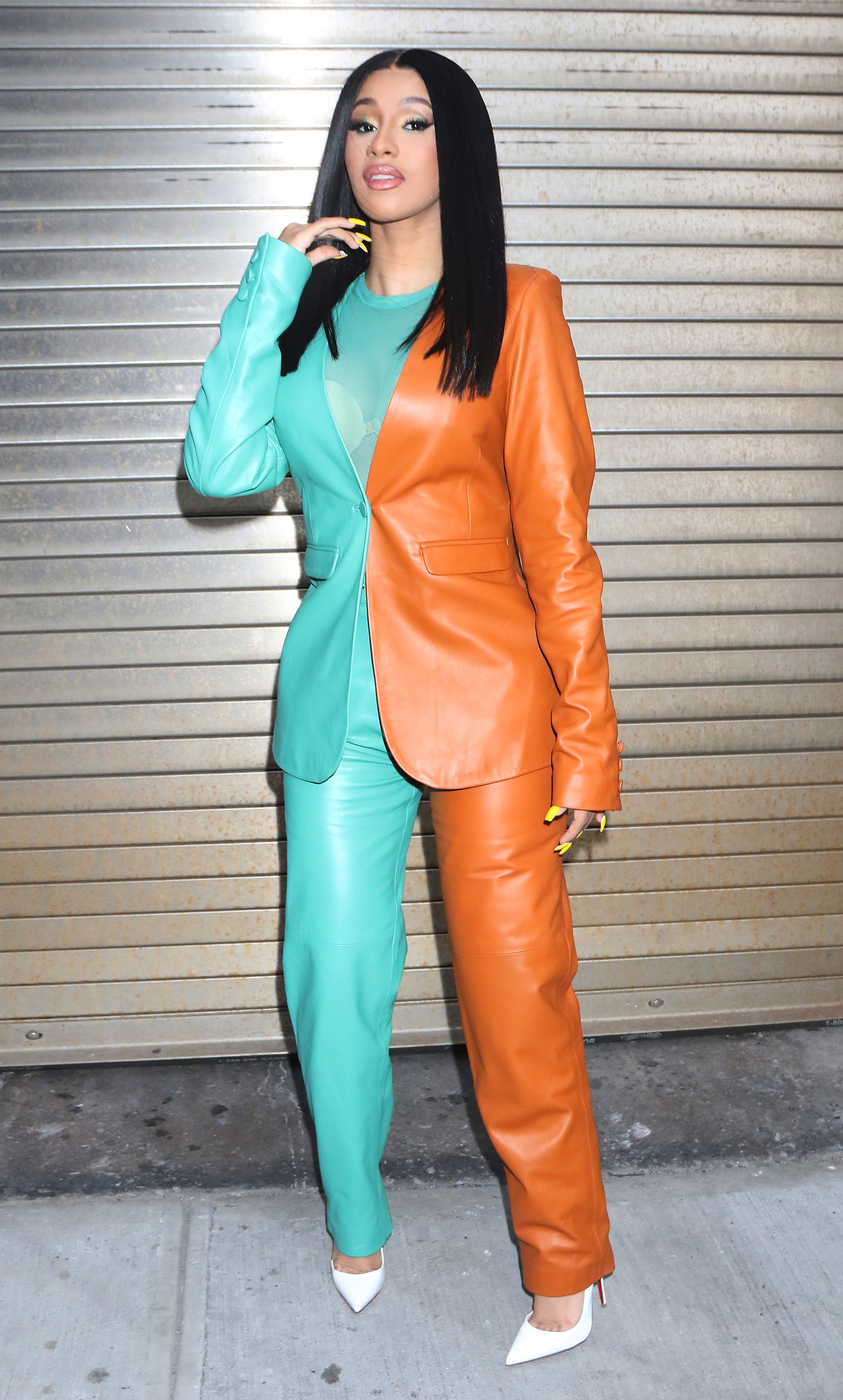 Cardi looked absolutely divine in her low-cut lavender-colored bra top that showed off her curves. Leading to the lower aspect of the outfit was a hard-to-miss cage bodice that hugged her small waist and showed off her hourglass figure even more.
Beneath the cage bodice was a long skirt with a rather spectacular detail to it; it was covered entirely in flowers and fanned out behind her in a small train. 
The beautiful flowers came in marvelous shades of pink, purple, lavender, white, and maroon. The pop and mix of colors was a total masterpiece.
The video not only featured the locals in the Salvador area but also featured people who represented the LGBTQ+ community.
Cardi wore her hair in long thick dark locks that cascaded down her back and were adorned with a flower headband.
Her earrings and makeup were done in a coordinated lavender theme to put the entire look together. The rapper was absolutely unforgettable in that outfit.
The photo Cardi posted of her dazzling look was only a tip of the iceberg as fans were in for a marvelous surprise when they watched the "Me Gusta" music video.
Cardi brought out more of her Dominican roots for the video, spitting out rap lyrics in both English and Spanish alongside Puerto Rican rapper Myke Towers and the Brazilian bombshell, Anitta.
Anitta revealed that the vibrant and attention-grabbing music video filmed before the pandemic in her Brazilian homeland of Salvador was her way of bringing the fascinating culture to the entire world. There was no superstar artist better suited to help her with that goal than the famous Cardi B.
The 27-year-old Brazilian singer donned almost every vibrant color on the rainbow for her music video, including an actual feathered rainbow outfit at one point. 
The video not only featured the locals in the Salvador area but also featured people who represented the LGBTQ+ community.
With the new release still rocking the music world, Anitta will soon stun her fans again with her next album expected to come out later in the year. Their fans would definitely welcome another surprise feature from Cardi, but until then, "Me Gusta" will continue to play on repeat.