Katie Holmes' Scientology Journey Including Kidnap Fears and Its Impact on Her Daughter
Actress Katie Holmes is one of the many celebrities who was involved with the Church of Scientology. Nowadays, her relationship with that religion is estranged, to say the least.
Katie Holmes and Tom Cruise, one of the most famous Scientologists alive, made headlines back in 2005 after it was revealed that they were dating.
[Holmes] wasn't allowed to publicly date anyone for five years.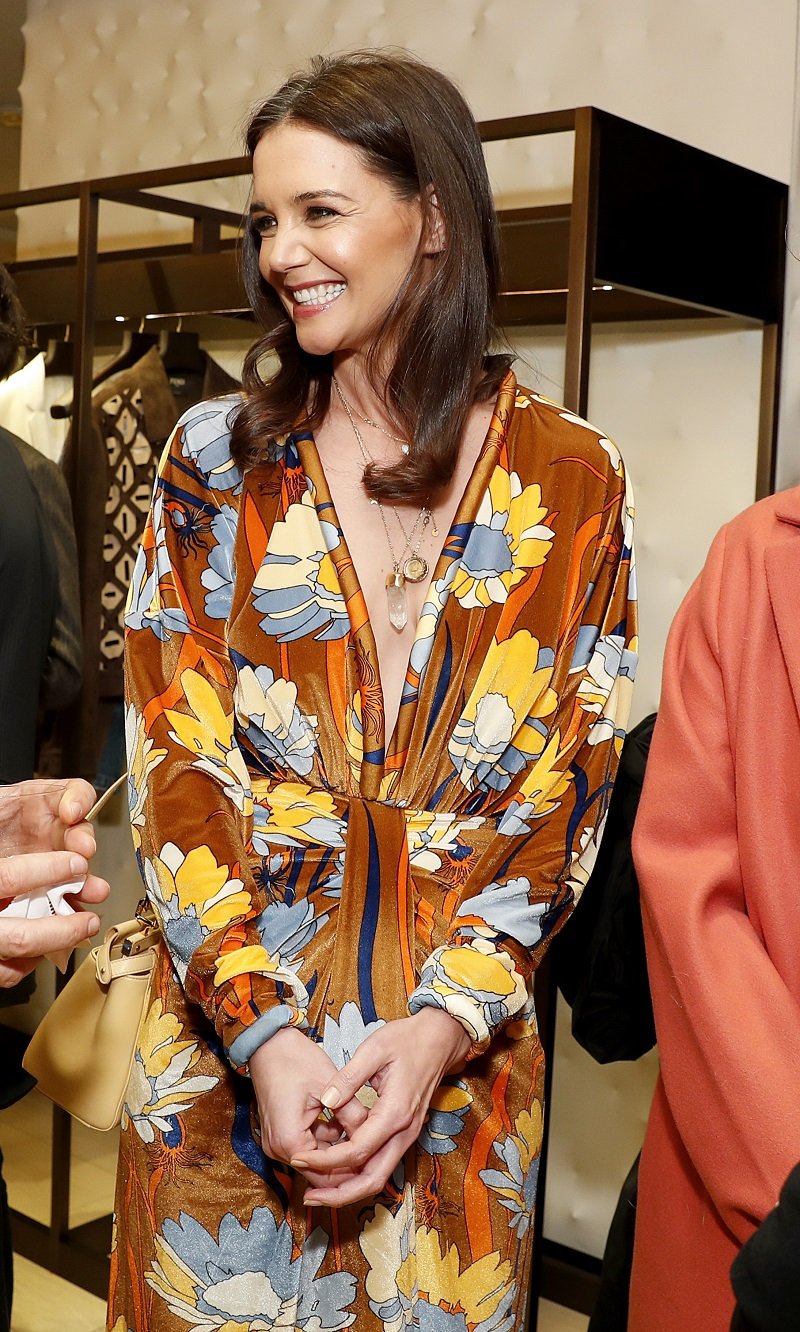 KATIE HOLMES' TURNING TO SCIENTOLOGY
Their relationship moved on fairly quickly as she announced in June that year that she had been studying Scientology. Such news surprised even her fans, especially because she was raised a Catholic.
After saying that she was "really excited" about studying Cruise's religion, Holmes admitted that she felt she was "bettering" herself at it.
Later, on November 18, 2006, Tom Cruise and Katie Holmes got married in a Scientologist ceremony at Odescalchi Castle in Italy. Just like their romance, their wedding was also very particular.
KATIE HOLMES AND TOM CRUISE'S WEDDING
As Mirror reported, the ceremony was filled with details out of the ordinary. Holmes' parents, for example, didn't like Cruise as their daughter's husband, so they refused to attend the wedding.
According to the actress's father, Cruise was a "control-freak" during his and Holmes' engagement. Apart from that, he made it clear that he could not attend a Scientology wedding, being a practicing Catholic.
If that wasn't enough, Holmes took quite some time before finally walking to the altar. As Leah Remini wrote in her book, Cruise stood in front of the A-list guests for about 20 minutes waiting for his bride.
Remini, who left the Church of Scientology years ago and has been shedding light on the religion's damaging practices, added that the longer Cruise waited alone, the more uncomfortable the crowd grew.
KATIE HOLMES AND TOM CRUISE'S DIVORCE
Six years after exchanging "I Dos" in their bizarre wedding ceremony, Tom Cruise and Katie Holmes divorced. The actress left the Church of Scientology and went back to Catholicism.
For years, Holmes didn't share any details of their marriage. However, the NY Post reported that the actress was afraid she couldn't do anything without having a "Scientology goon" following her in what was called an intimidation attempt.
Katie Holmes' daughter was six years old at the time, and the actress was afraid that the child could be abducted because she was seeking full custody to shield her from being brainwashed by Scientology.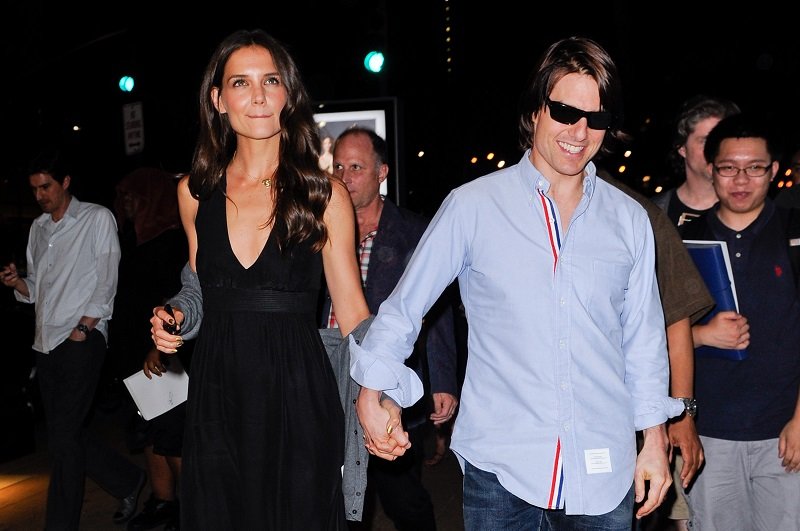 KATIE HOLMES' RELATIONSHIP AFTER TOM CRUISE
After the divorce was finalized, neither Cruise nor Holmes officially addressed their time together. In 2017, though, it was revealed that Holmes had been dating actor and singer Jamie Foxx since 2012.
Mirror reported that they kept their romance away from the spotlights for so long because of one of the terms in Cruise and Holmes' divorce: she wasn't allowed to publicly date anyone for five years after their split, allegedly.
Although she was permitted to date whoever she wanted, her partner was not supposed to be near Suri, added Mirror. Foxx and Holmes ended their private relationship in 2019.
Earlier this year, Katie Holmes shared some details on her and Suri's life after she divorced Cruise, revealing that it was very "intense" because she attracted "a lot of attention" and had a child to raise.