Watch Erica Dixon's Twins' Adorable Reaction to Their Mom Singing in This Heartwarming Video
Erica Dixon's twins, Eryss and Embrii, have melted the hearts of several fans after they were captured, reacting to their mom's singing in the cutest way ever.
"Love & Hip Hop: Atlanta" star Erica Dixon shared a new video of her twin daughters, Embrii and Eryss and the tiny tots warmed the hearts of many with their adorable antics.
In the clip, Dixon was heard singing while focusing the camera on her twins who were sitting on a grey couch.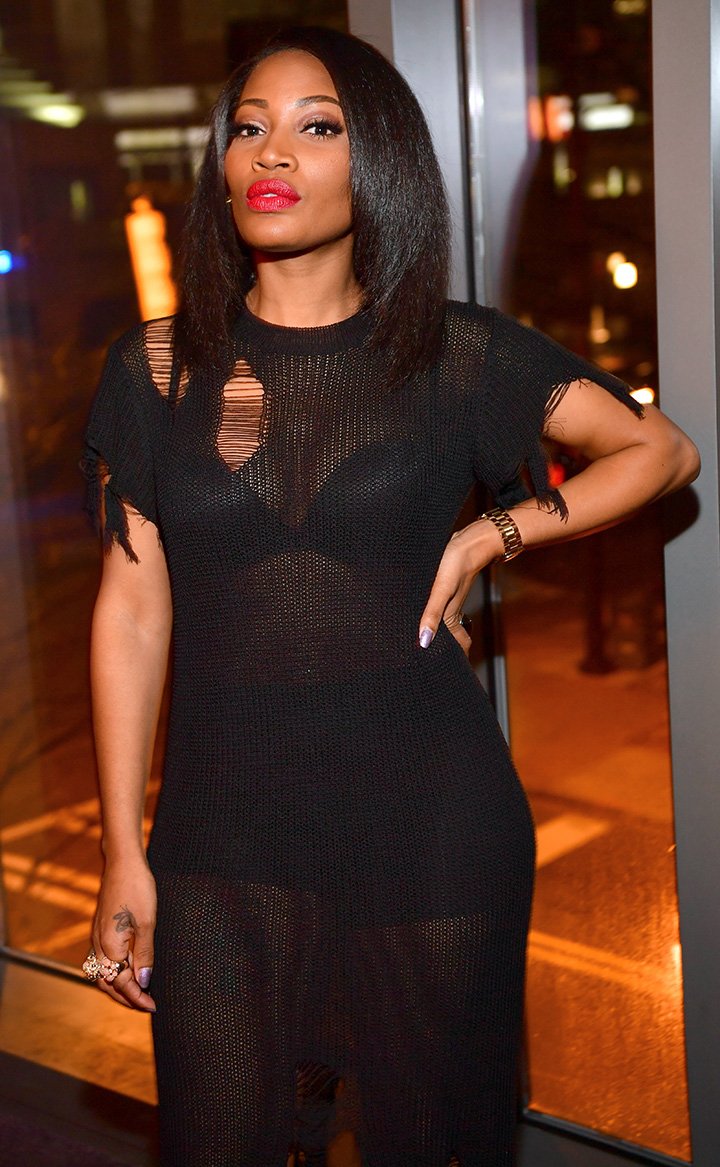 Dressed in matching casual outfits, Embrii and Eryss moved around the couch and leaped in joy as they reacted to their mother's song. Dixon captioned the clip writing, "Fun with mommy."
Shortly after, fans flooded the comments section to gush about the adorable duo. One user wrote:
"Omg ? , so freaking cute, ? I can't take it, lol ♥️♥️?."
Another user noted the uncanny resemblance between the twins and Dixon, while many others simply left emojis under the post. So far, it has garnered over forty-eight thousand views.
Embrii and Eryss were born in May 2019. Their birth was, however, met with mixed reactions from Dixon who took to Instagram to share the news of their arrival.
 Dixon appears as an original cast member on the Bravo hit series, "Love & Hip Hop: Atlanta."
Sharing a picture from her pregnancy photoshoot, Dixon explained that she was having a difficult time because she was not allowed to take the twins home with her. Though she noted how much she missed them, Dixon expressed optimism about bringing her daughters home soon. 
About a month after their birth, Dixon introduced fans to the twins by sharing a photo of them alongside their names.
In January, Dixon was a victim of internet backlash after revealing that her daughters were yet to be vaccinated at eight months. Though many criticized her parenting choice, she was quick to defend her decision.
In addition to the twins, Dixon is also a mother to daughter, Emani Richardson, whom she welcomed with rapper Lil Scrappy.
Together with the rapper, Dixon appears as an original cast member on the Bravo hit series, "Love & Hip Hop: Atlanta" which once highlighted the love triangle between the two and Scrappy's ex-girlfriend, Shay Johnson.
Though Johnson no longer appears on the show, she still recounts her experience in it. Earlier in the year, Johnson made claims about bringing Scrappy on the show and how he brought Dixon to the producers to avoid child support. 
Though it is not confirmed whether her claims are true or not, Dixon does not appear to be bothered at all as she is focused on being a mother to her adorable children.