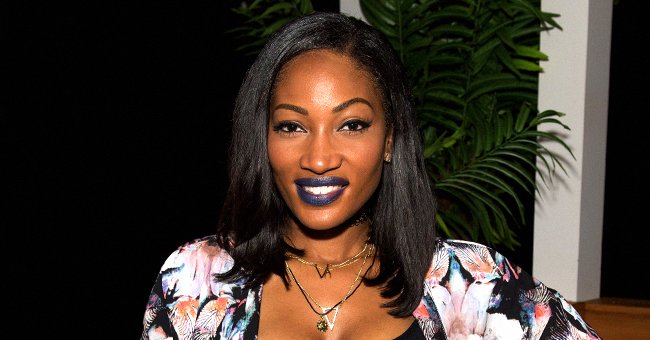 Getty Images
Erica Dixon of 'Love & Hip Hop' Celebrates Her Twin Daughters' 1st Birthday
Former "Love and Hip Hop" star, Erica Dixon, is honored to be the mother of her adorable twin girls as she celebrates their first year of life.
Celebrating the birthday of one's little one is a fantastic experience, and the joy doubles in the case of twins.
Erica Dixon recently took to Instagram to wish her precious twin girls, a happy first birthday. The post featured two beautiful pictures of the twins smiling happily.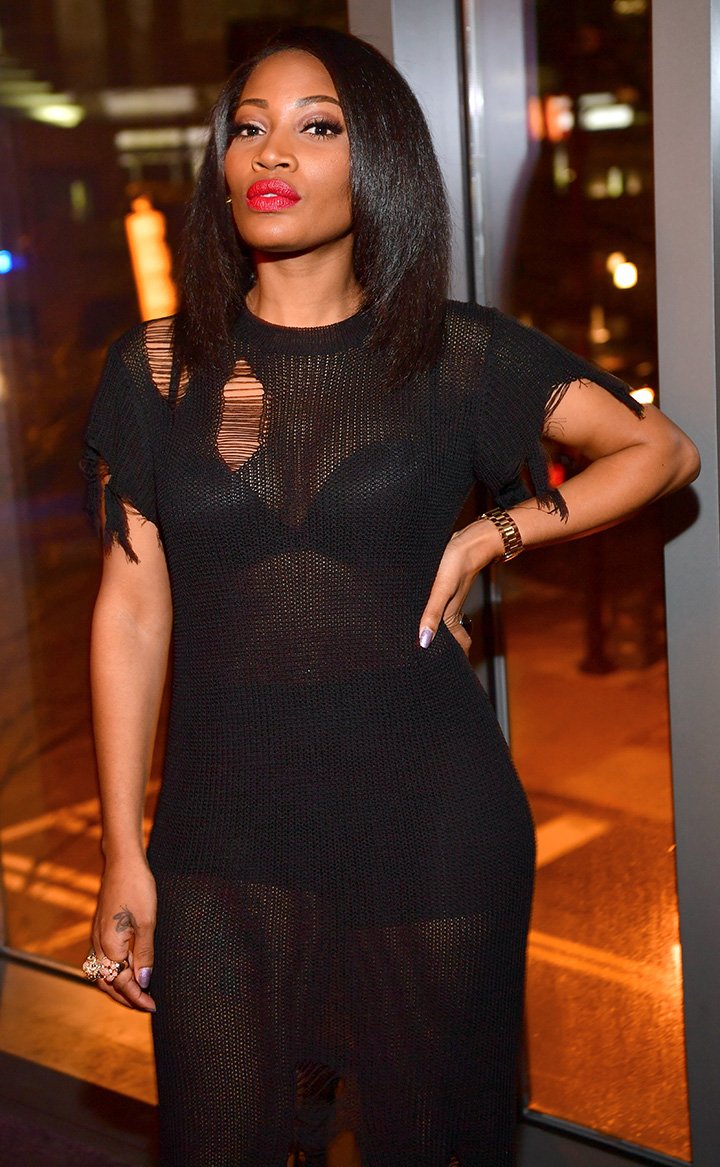 Erica Dixon at a Party at the Gold Room on January 19, 2017 in Atlanta, Georgia. I Image: Getty Images.
In the first picture, one of the twins was holding a plastic "ONE," and in the second one was holding on to the ear of her sister. The pair of fashionistas were matching in white T-shirts on which "BIRTHDAY GIRL" was printed.
The T-shirts were paired with pink tulle skirts and Polkadot leggings. The cuties had white shoes on. The Background had pink balloons and some white polka dots. The post was captioned:
"Happy birthday, cookies!!!! I'm so honored to be your mother. Love you both so much @twinzonli ?@official_emanii."
Just like Erica has her way of celebrating her daughters, she also has her way of managing their health. Unlike most kids, Erica's bundles of Joy have never been vaccinated.
Dixon decided to opt-out of vaccination earlier in their life and revealed this when they were eight months old.
Her revelation was met with a whole lot of criticism from people who were concerned about her daughters. The mom of three was not phased at all and even replied to some of the people who spoke about the diseases that could affect her kids:
"...You do realize it's 2020, and vaccinations are preventative measures in hopes that the body builds an immunity to the disease…"
Erica Dixon announced the birth of her twin daughters, Embrii and Eryss, on the 6th of May 2019. According to the reality TV star, it was one of the most challenging days of her life.
What was supposed to be a very happy time for her became bittersweet as she had to leave the hospital without her girls. The new mom missed her daughters and prayed that they would join her at home soon. Erica, however, did not disclose the reason why they had to stay back.
She has also kept quiet about who fathered Embrii and Eryss, but the father of her first daughter, Emani, is well known. She is the daughter of Erica's ex-boyfriend, Scrappy, who she co-starred with on "Love and Hip Hop."
Please fill in your e-mail so we can share with you our top stories!