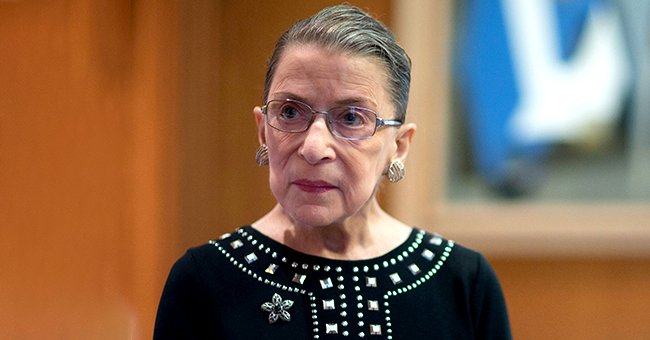 Getty Images
Ruth Bader Ginsburg to Lie in Repose at Supreme Court on Wednesday & Thursday — See the Details
Ruth Bader Ginsburg, a Justice at the United Supreme Court, died last week. The government recently announced plans for her lying in state.
Earlier this week, the Supreme Court announced in a press release that Justice Ruth Bader Ginsburg would be buried in state at the Capitol Building.
The press release pointed out that Ginsburg will lie in repose at the Supreme Court's building's top steps on Wednesday and Thursday. It will be a befitting burial for her, as she was one of the longest-serving Supreme Court judges.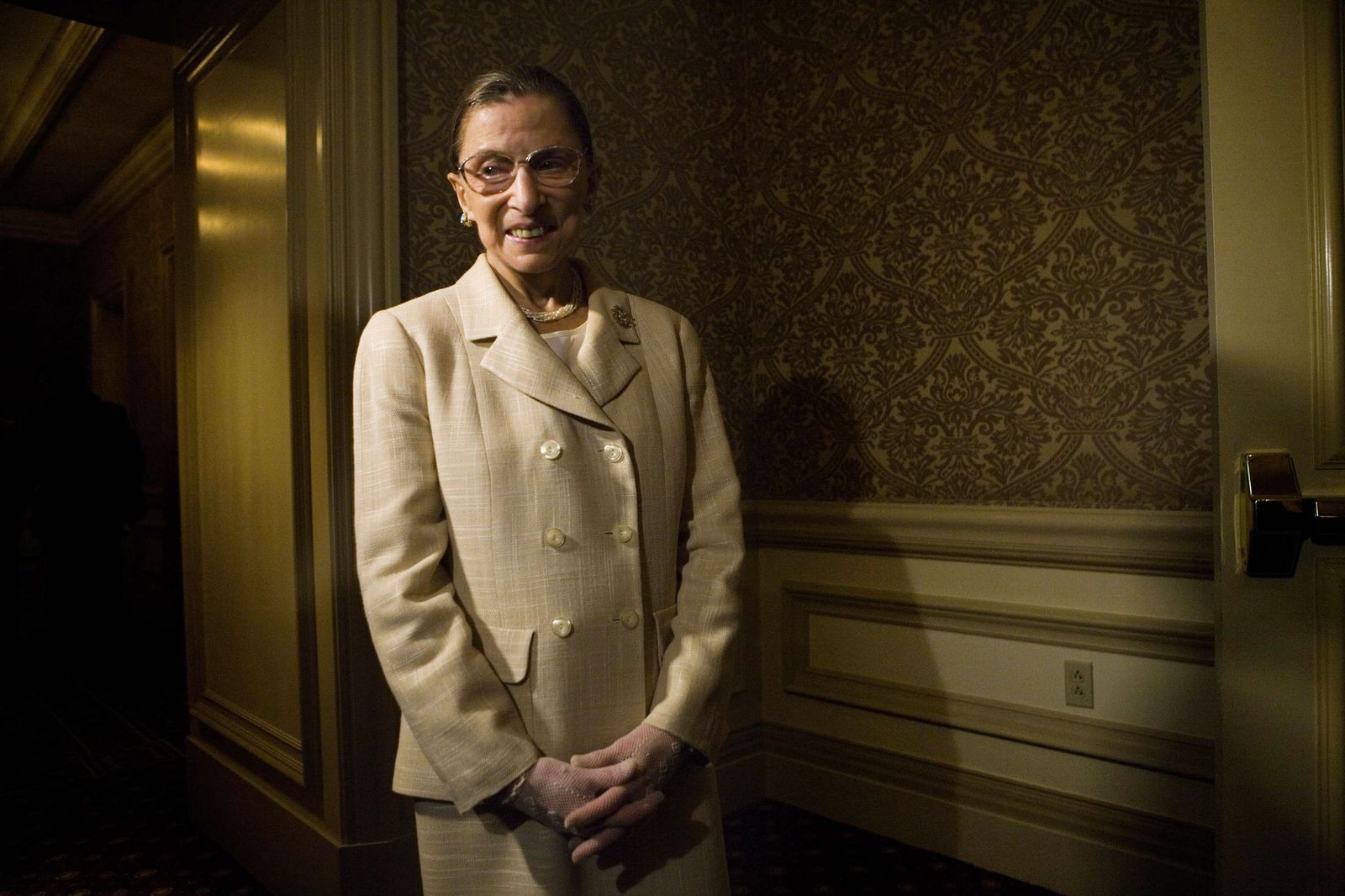 US Supreme Court Justice Ruth Bader Ginsburg at a dinner to honor Chile's first female president Michelle Bachelet on May 8, 2006, in Washington, DC. | Photo: Getty Images
The lying in repose will follow a private ceremony that will only include her fellow Supreme Court Justices, close friends, and family members.
For now, it appears that the entire process has been planned out and is ready. As the press release explained in part:
"The public is invited to pay respects in front of the building..."
Justice Ginsburg will be laid on the Lincoln Catafalque — an iconic platform that held the coffin of President Abraham Lincoln. After the processions, the press release added that the late judge will be buried at Arlington, Virginia, next week.
Ginsburg also became a cultural icon over the years, even earning herself the nickname, "The Notorious R.B.G."
Justice Ginsburg died last week Friday after complications with metastatic pancreatic cancer. She was 87 at the time, and she died in her Washington home in the presence of her family.
Ginsburg served 27 years in the Supreme Court. She became one of its most prominent members for working on improving women's rights and gender equality.
Ginsburg also became a cultural icon over the years, even earning herself the nickname, "The Notorious R.B.G." — a nod to the late rapper "The Notorious B.I.G."
Her death has caused political debates over whether to replace her seat with the upcoming elections so close. While some believe that the president has the right to nominate a replacement, others think this should only be done after the elections.
The late Ruth Bader Ginsburg marked her influence on many, and there's no doubt that her impact will live long after her.
Please fill in your e-mail so we can share with you our top stories!