Idris Elba's Daughter Isan Is Grown-up & Stunning in a Blue Sweater in Recent Snaps
English actor Idris Elba's daughter, Isan Elba has grown from an adorable little girl to a gorgeous young woman. Many fans find her stunning as she dons a blue sweater in her latest social media update.
On September 19, Isan Elba, 18, took to Instagram to share her look of the day. The daughter of renowned actor Idris Alba showed off her fashionable blue sweater paired with an animal printed skirt.
She tilted her head and leaned against a bedside table near the window. In the background, a part of her bedroom wall is seen with several posters adorned with LED lights.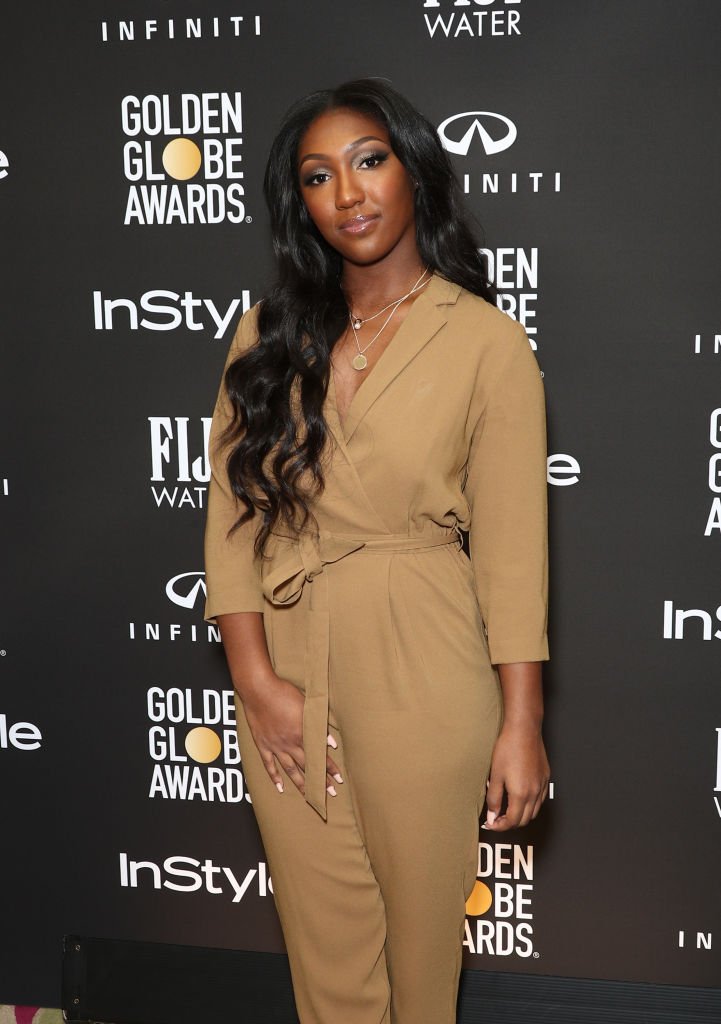 Isan moved to another angle for another photo. She took a picture of herself in a closer shot that highlighted her silver accessories and branded dark shades.
Even though she stayed indoors, Isan's glow is hard to miss. Her chic outfit complemented her beautiful complexion. 
She is presently studying film at the Tische School of the Arts in New York University.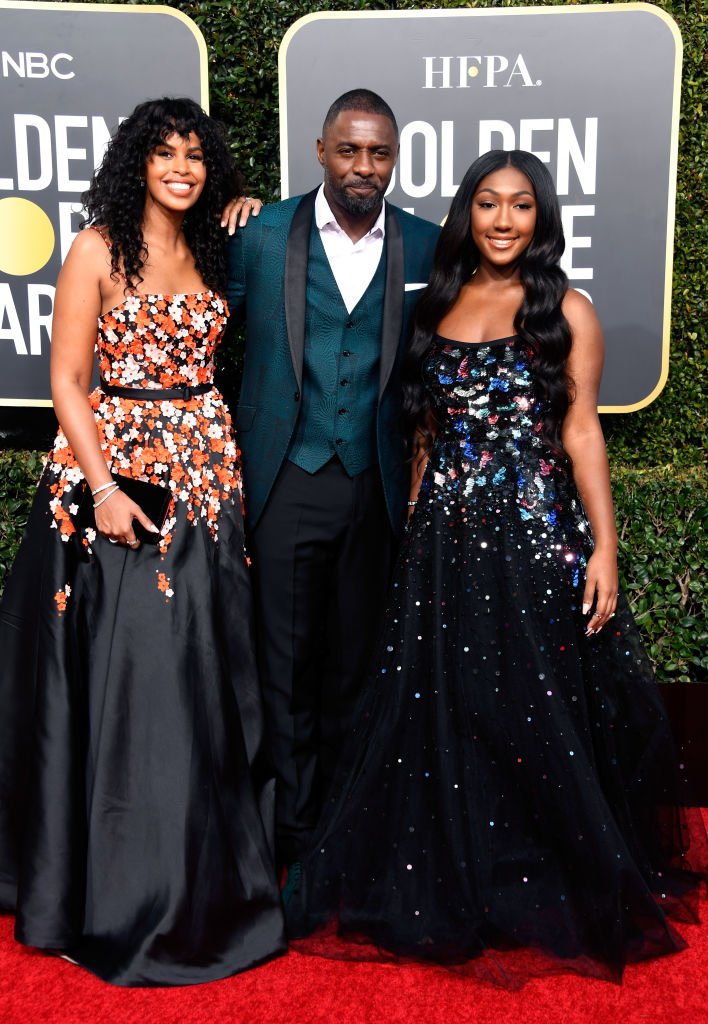 Aside from being a rising fashionista, Isan is slowly making a name for herself. At 16, she was appointed by the Hollywood Foreign Press Association as the 2019 Golden Globe Ambassador.
It was an unusual feat for a teenage girl like her. Isan also shared that she did not expect to be named as an ambassador. She said:
"My dad texted me and I was like, did he text to the wrong number? But then Mom explained it all to me."
Under her ambassadorship, Isan chose mental health as the focus of her philanthropic effort. She had chosen the topic as it hit close to home because her mother, Hanne "Kim" Norgaard, struggled with a mental condition.
Isan revealed that her mother opened up to her about her battle with mental illness a few years ago. Norgaard, Idris's first wife, split from the actor in 2003.
During her time as an ambassador, Isan advocated for mental health and created a space where the issue, still considered taboo in the community, is openly addressed.
Given that Idris is a famous Hollywood celebrity, Isan said she initially wanted to follow in her father's footsteps. But she now has another thing in mind.
Isan shared that she's more interested in working behind the scenes as she would see all the action behind a good show. She is presently studying film at the Tische School of the Arts in New York University. 
Meanwhile, Sabrina Dhowre, the wife of Idris, recently shared a heartwarming birthday tribute to the acclaimed actor on Instagram. Their fans found her message sweet and romantic.
Dhowre took to Instagram to share a photo of the "Luther" actor lying in bed and smiling. His wife described Idris's smile as the best part of her day.