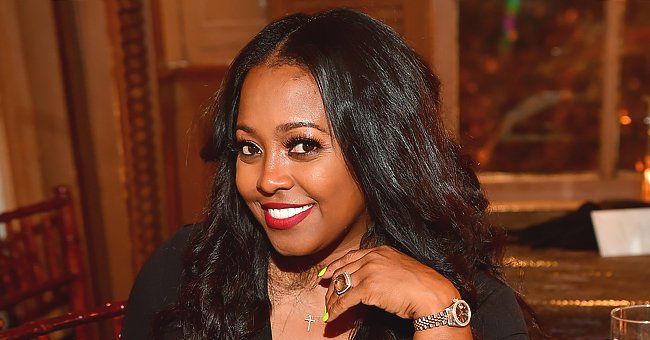 GettyImages
Keshia Knight Pulliam & Her Adorable Daughter Ella Look like Twins as She Poses Makeup-Free
American actress Keshia Knight Pulliam and her adorable daughter Ella looked like twins as she posed without makeup in a recent photo on her Instagram feed.
In a recent Instagram post, American actress Keshia Knight Pulliam posed without makeup with her beautiful daughter Ella. The pair looked like twins, thanks to their uncanny resemblance.
In the photo, Pulliam had her hair in a rough bun and was dressed in a striped blue and white shirt. She also wore a gold necklace and posed with her makeup-free face close to the camera.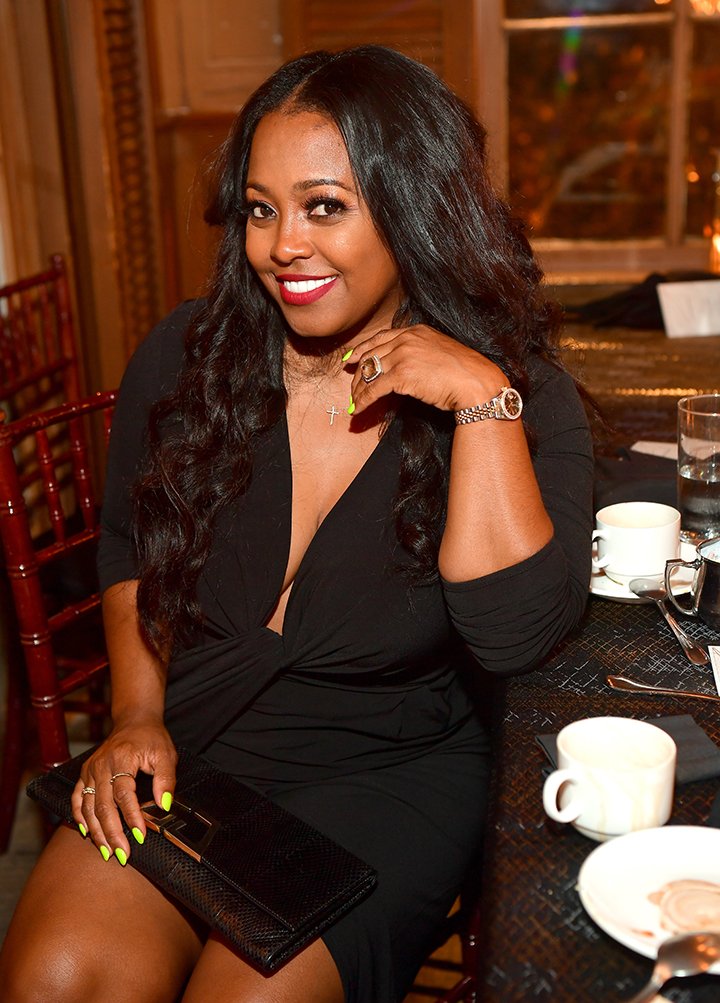 Keshia Knight Pulliam attends "A Toast Honoring Larry Morrow" at Emeril's Delmonico on July 5, 2019. | Photo: Getty Images
Behind her was her adorable little girl, Ella. The 3-year-old was lying down, dressed in red and white striped pajamas. She had her hair packed up in rough buns and smiled mischievously at the camera as she sipped on a juice box.
Pulliam looked more than ready to call it a night while Ella, on the other hand, looked like she needed more playtime. It was also hard to miss the resemblance between the two. The mother captioned the adorable post:
"Me: Ella, it's time to clean up your toys. Ella: Sips apple juice… #ItsAPajamasAllDayKindaDay #MomLife ????‍♀️"
Pulliam, who is known for playing the role of six-year-old Rudy Huxtable in "The Cosby Show," in a recent exclusive interview with ET Magazine, opened up about her daughter walking in her footsteps as a child star.
She divulged that Ella knows she is an actress and one day she asked if she could become an actress too. The star expressed her full support for her decision and explained that she would back her up in any career path she chooses.
Pulliam and her ex did not part ways peacefully as they have reportedly been locked in a hot child support battle.
Pulliam also spoke about her role as Miranda in the Tyler Perry series, "House of Payne" which was aired on BET after an eight-year silence. She seemed more than excited to get back to the scene.
She explained that though they had been separated for so long, the cast members were happy to get back together because of the bond they shared. She then added tidbits of her character's love life on the show.
In the reboot, she and her former flame are working together to co-parent their child. It hits a little close to home, especially since in real life, Pulliam is having a tough time getting herself together after her divorce.
The star was married to former NFL player Ed Hartwell. The two married in January 2016 and divorced that same year. The pair did not part ways peacefully as they have reportedly been locked in a hot child support battle.
Pulliam filed a case against Hartwell, claiming that he avoided paying child support over the months. After a very long and public battle, the star came out victorious as the judge ordered Hartwell to do his duty as a parent, lest he faces jail time.
Pulliam has, however, found love again. She is reportedly dating her "Pride & Prejudice" co-star Brad James. In an interview, she revealed that relationships after divorces were better since experience is a great teacher.
Please fill in your e-mail so we can share with you our top stories!