Check Out Bindi Irwin & Husband Chandler Powell's Sweet Gender Reveal for Their First Child
Bindi Irwin, the famous TV personality and wildlife conservationist, is currently preparing for her first child's birth. The gender-reveal ceremony, however, was indeed a special one for fans to behold.
TV show host and actress Bindi Irwin took to Instagram to share a picture of her gender reveal ceremony. As the photo showed, Irwin and her husband, Chandler Powell, got a bit of help from a four-legged friend as they found out the sex of their child. 
Irwin and Powell are expecting a girl child. As is almost customary, the couple had a gender reveal ceremony to commemorate the discovery.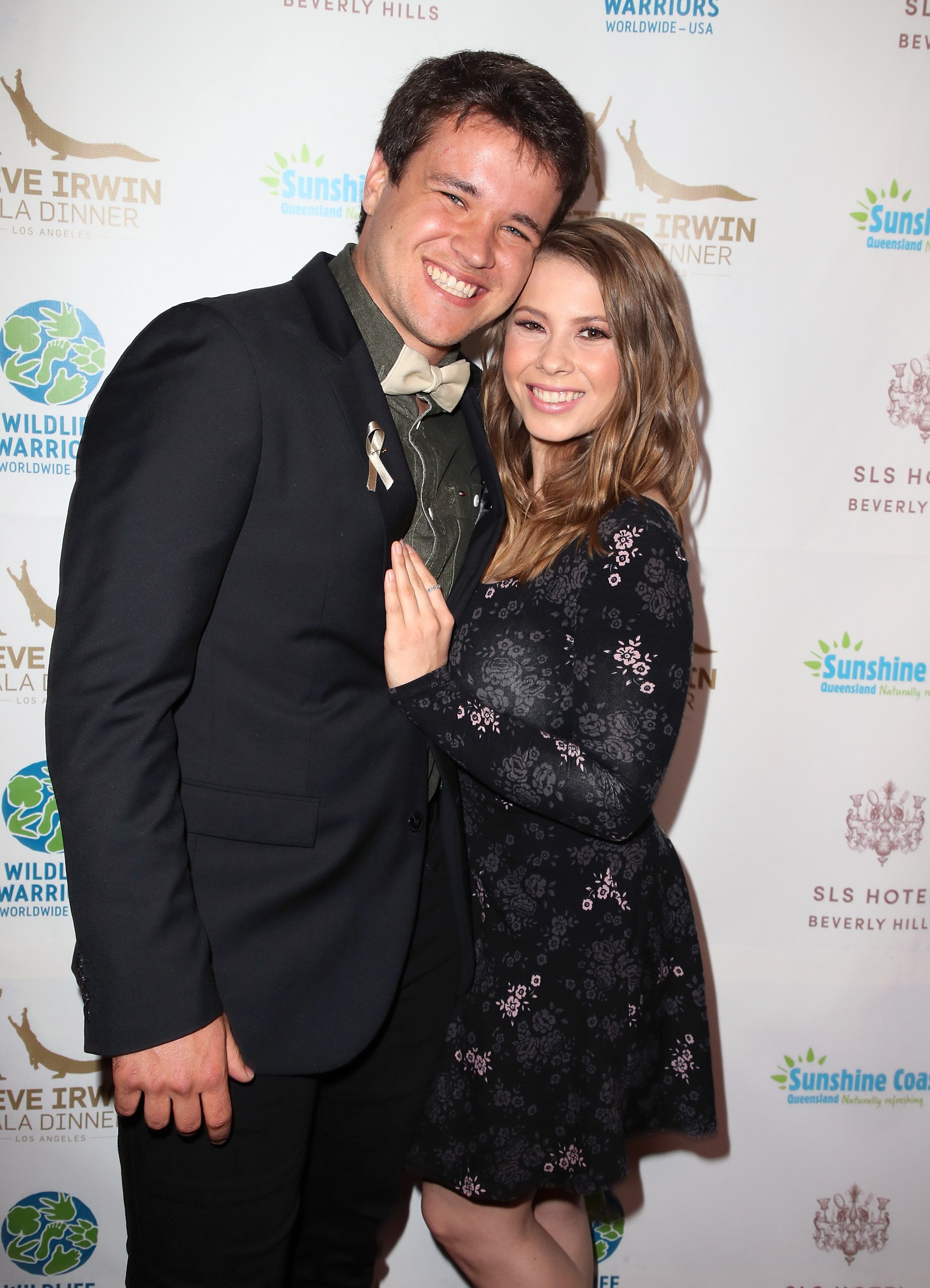 Irwin's photo showed the couple surrounded by pink flowers as they held the picture of their daughter's sonogram. 
They were also shown hugging a giant tortoise, indicating that the cute animal had some role to play in the baby reveal. Irwin captioned the post: 
"Baby girl, you are our world. ❤ Our beautiful daughter is now about the same size as a hatchling Aldabra tortoise and is as healthy as can be."
Powell also shared a similar post on his Instagram page. As he explained, his wife and their forthcoming baby girl mean everything to him right now. 
Powell added that he's excited to meet the little girl, and he can't want to see how amazing she will grow up to be.
Irwin pointed out that the couple wanted their fans and loved ones to be a part of the journey.
It's not much of a surprise that Irwin and Powell would engage animals in their gender reveal party. Both are significant animal lovers and conservationists. 
The couple is also pretty much on top of the world right now. Irwin and Powell got married in March at the Australia Zoo, where they tend to animals. 
In August, Irwin first announced that the couple was expecting a child together. She shared a sweet post on Instagram, which showed her and Powell holding a little Australia Zoo uniform for the little girl. 
As Irwin explained in her post at the time, she was still in her first trimester. So, the child should be here sometime in 2021. 
While many celebrities would prefer to hold off on the baby news, they were pushing ahead with announcing it. Irwin pointed out that the couple wanted their fans and loved ones to be a part of the journey.
Irwin even asked people to share some tips and advice concerning how to take care of the incoming baby. However, considering how loving and nurturing they have been towards animals, there's little doubt that they'll be great parents to their little girl.