Chris Brown's Mom Joyce Hawkins Looks Classy Posing in a White Jacket & Sunglasses (Photo)
Chris Brown's gorgeous mom, Joyce Hawkins, looked evergreen and refreshing in her new media update. Hawkins gave fans a dose of her upscale style as she posed in classy outfits.
Chris Brown's mom mostly stays off spotlight drama, but she makes sure to show off her sense of style on social media. On her Instagram page, Hawkins shares lovely snapshots from time to time.
Her new show off on Instagram had her looking elegant and impeccable as she rocked exquisite fashion items and had fans drooling in admiration.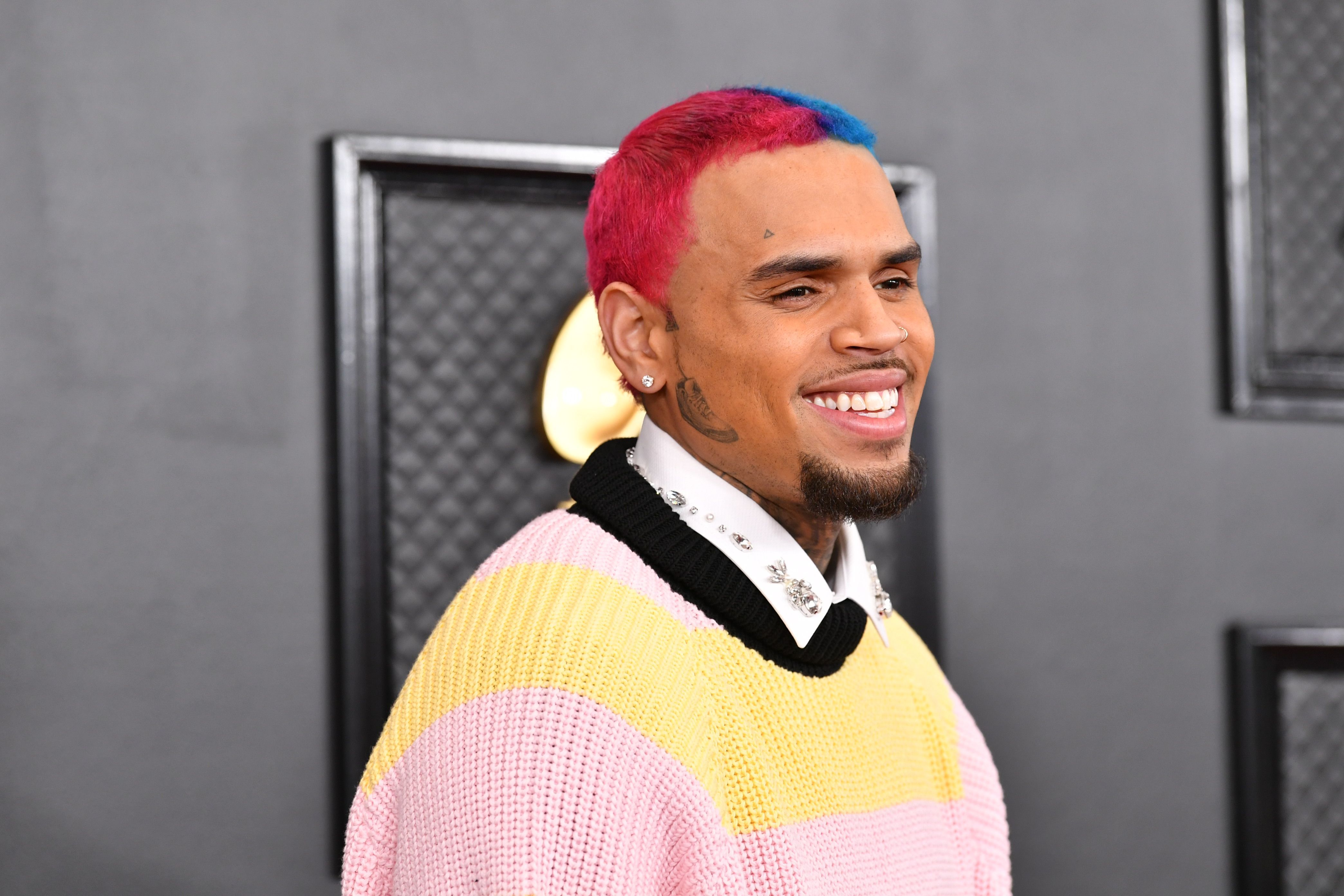 HAWKINS STUNS FANS 
Hawkins rocked a white blazer worn over her corset-style camisole. The star mom displayed little cleavage while her face was done up in perfect makeup. Her hair came down in ombre curls. She captioned the post:
"MY THOUGHTS ARE SO DEEP."
Hawkins hooded her facial expression with a pair of dark shades that gave her a bossy look. Fans in the comments were overwhelmed by how the grandma looked youthful and ageless. Many admirers filled the timeline with love-struck emojis and their lovely thoughts. 
HAWKIN'S ROUGH YEARS IN MOTHERHOOD
There was a time in Brown's life when he was in tabloids almost every week for social vices related to anger issues and physical assault.
The music icon who checked into a rehab center was kicked out when he seemingly got out of hand. At the time, he reportedly threw a rock at his mom's car. 
He is mostly in the news for his admirable fatherhood and Hawkins always gushes on social media. 
Following the incident, Hawkins could not help but be filled with motherly love as she shared an endearing message for him on social media.
Reliable sources shared that Hawkins believed that her son fell into the wrong crowd who got him addicted to substances.
BETTER DAYS
These days, it is safe to say that Brown has overcome the bleak and tumultuous times. He is mostly in the news for his admirable fatherhood and Hawkins always gushes on social media. 
A few months ago, Hawkins was filled with joy as she flaunted an adorable photo of her grandson, Aeko on Instagram. The celebrity grandma sweetly referred to the toddler as her "other angel."
Now that everything seems more settled in her family, Hawkins keeps glowing and showing off her stunning styles on Instagram. One of her jaw-dropping looks had her rocking top-notch fashion items. 
Hawkins let fans know that she had a fantastic photoshoot session and more of her mainstream styles popped up on her Instagram page.