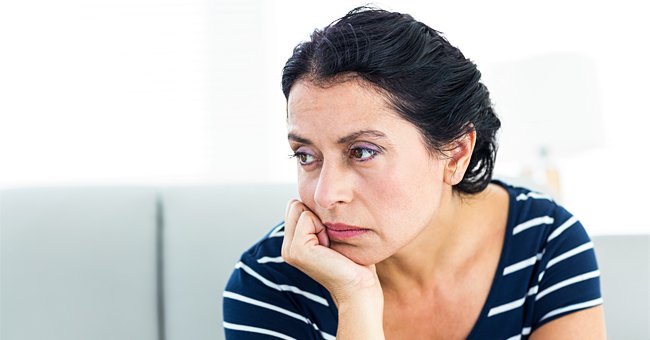 shutterstock.com
Woman Did Not Defend Husband When Her Parents Berated Him
A 28-year-old Reddit user ended up in a difficult position with most of her family members, including her husband, after a horrid disagreement.
A 28-year-old Reddit user's younger sister, 25, just had a stillbirth after experiencing a miscarriage in the past. The entire family was beyond devastated.
Everyone was worried about the Reddit user's sister, and all efforts to reach out to her did not prove very useful. When the 28-year-old called her grieving sister, all she got was a brief conversation that did not let her in very much.
Their mom became even more concerned and came up with an excellent idea: they would invite the 25-year-old and her husband over for a lovely Sunday dinner with the family.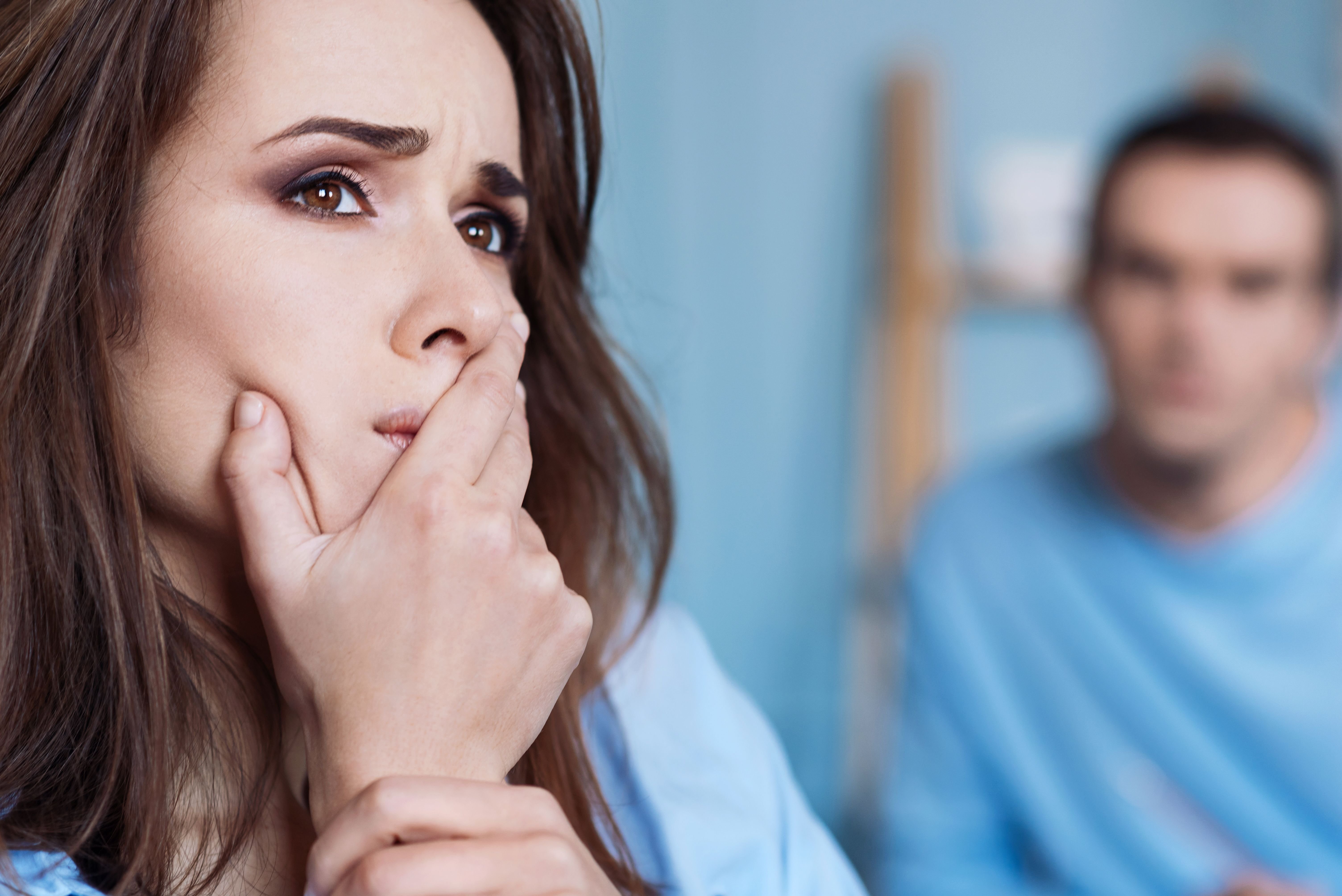 Worried woman talking to her husband. | Source: Shutterstock
They would use it as an opportunity to get both of them out of the house after being so exhausted and depressed ever since the tragic incident.
The Thursday before the scheduled dinner, the Reddit user found out that she was pregnant. However, she did not think that the timing was right and decided to keep the news between her and her husband.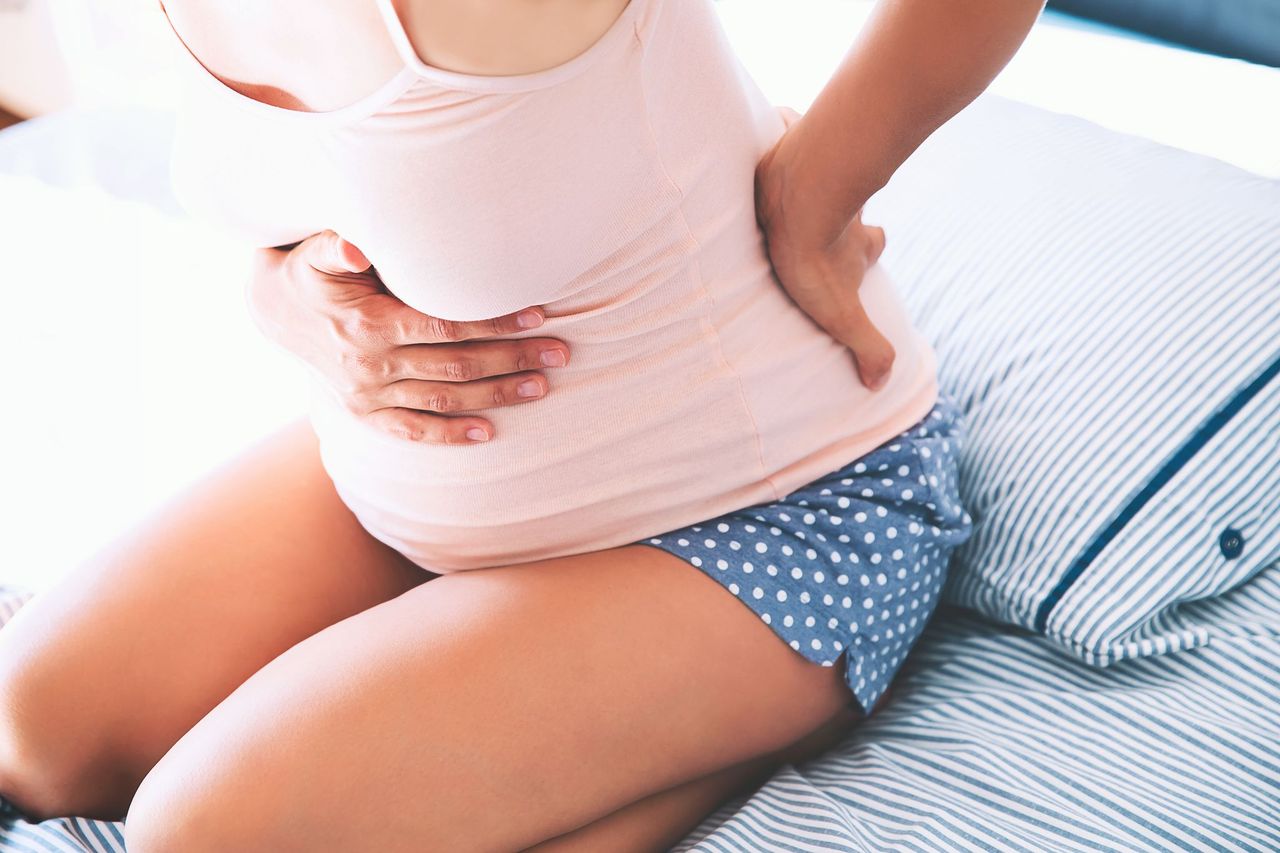 Pregnant woman holds her stomach in bed. | Source: Shutterstock
She told her husband why she thought it was better to wait and explained that it would be inconsiderate to share such news at that time.
Then Sunday came around, and everyone settled in for dinner. Both sisters sat side by side and even cried together, sharing the pain and sorrow. After they started dinner, the Reddit user's husband came home and was surprised to see the whole family present.
The atmosphere was great, and things seemed to be looking up when her husband suddenly called for everyone's attention. He revealed that he and his 28-year-old wife were expecting a child.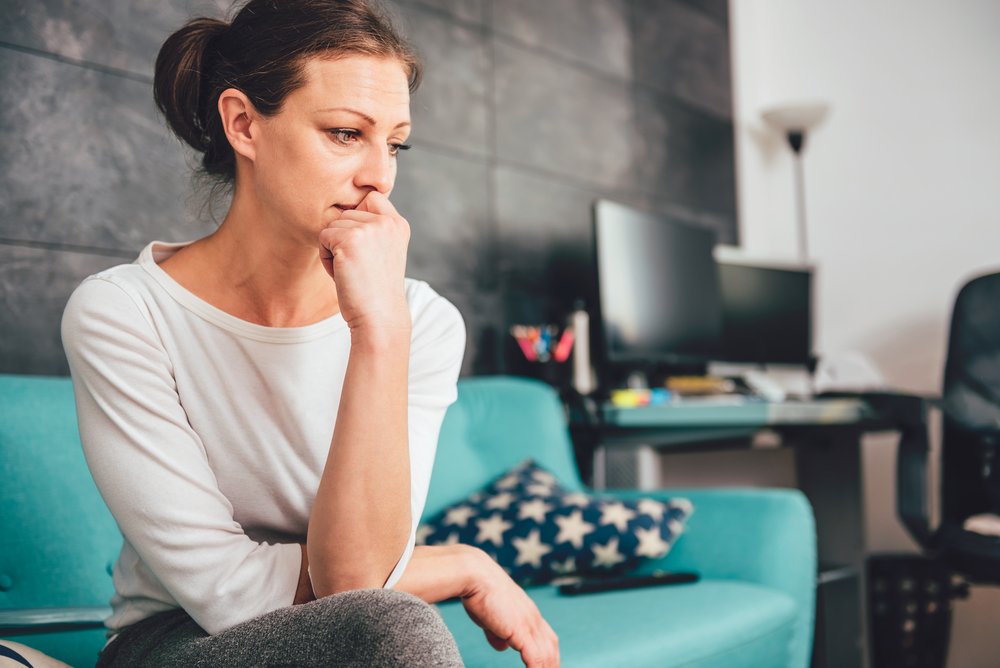 A photo of a sad woman sitting on a sofa. | Photo: Shutterstock
Everyone went on to congratulate them as the expecting mom stood there in shock. Without preamble, her younger sister got up and left. She was followed by her husband, who later returned to get her bag.
Their parents did not attempt to offer any congratulations as they stared at both husband and wife in disgust at what they had done. Things became tense and awkward, and soon, everyone started leaving.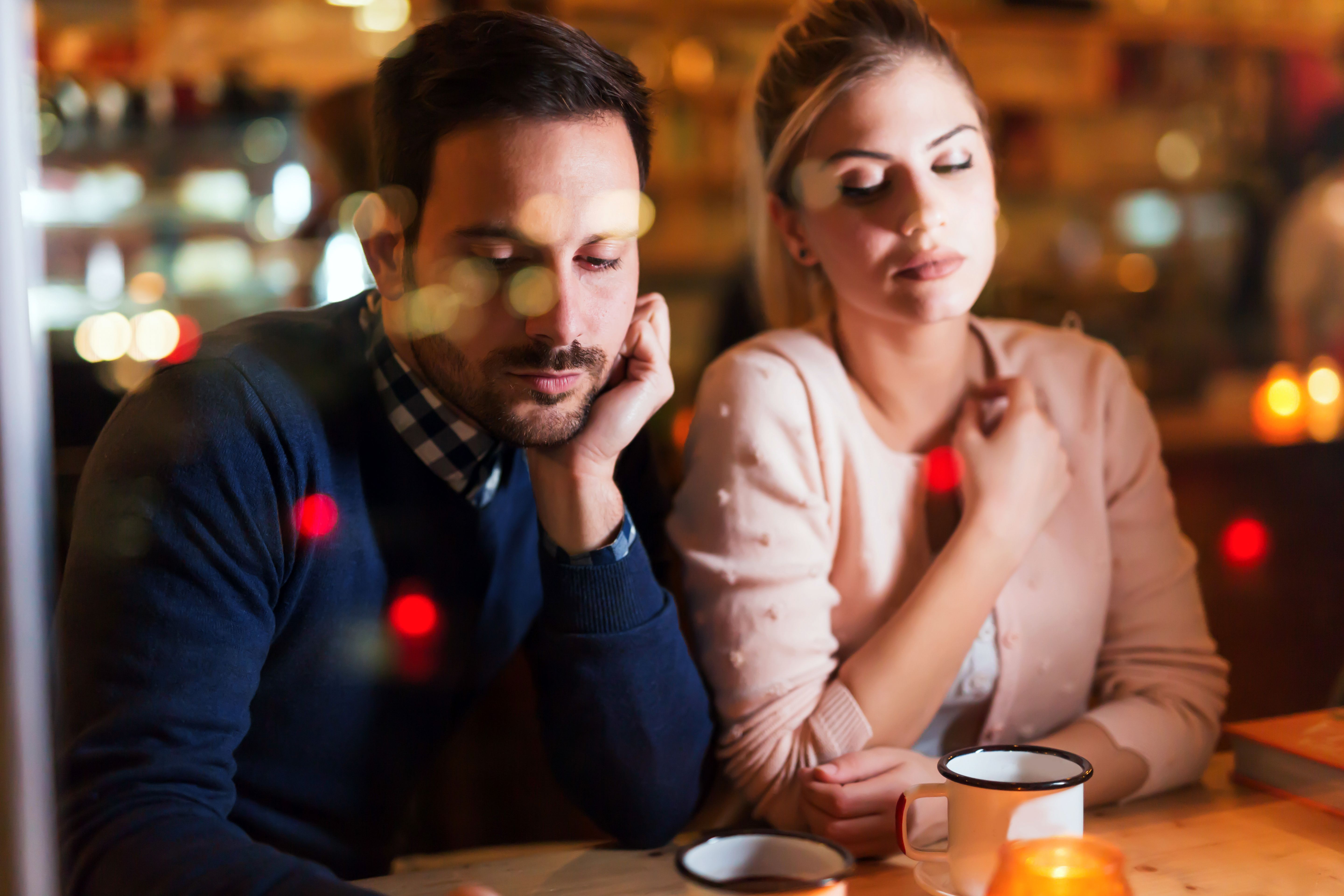 A bored couple in a cafe, showing signs of jealousy. | Source: Shutterstock
When everyone else was gone, the Reddit user's parents asked that she and her husband stayed back to discuss. Her dad lost it and started yelling at her husband for being insensitive and inappropriate.
She did nothing and said nothing while her husband exchanged words with her father, threatening them with the thought of never seeing their unborn child when the time came.
Her parents kicked them out and her husband, in turn, exploded at her, accusing her of not defending him while her father yelled at him.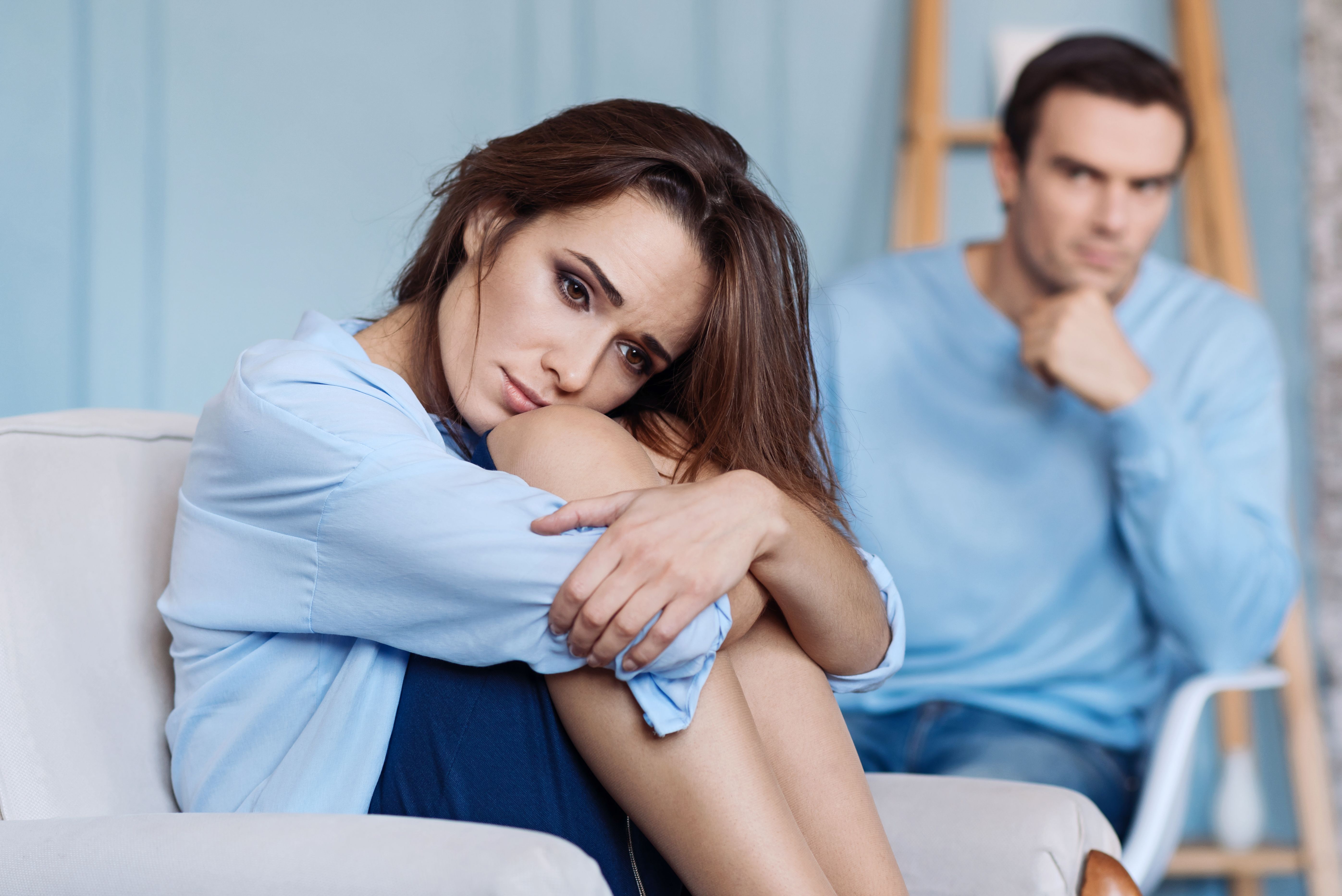 Sad woman with her husband. | Source: Shutterstock
She responded angrily, telling him that he was wrong for what he did. They argued some more until he told her off and walked out to be with his friends. All alone with everyone mad at her, she wondered if she was the bad person in the whole situation.
In this similar story, a woman was not willing to accept her husband's child from an affair he had while he was married to her.
Please fill in your e-mail so we can share with you our top stories!