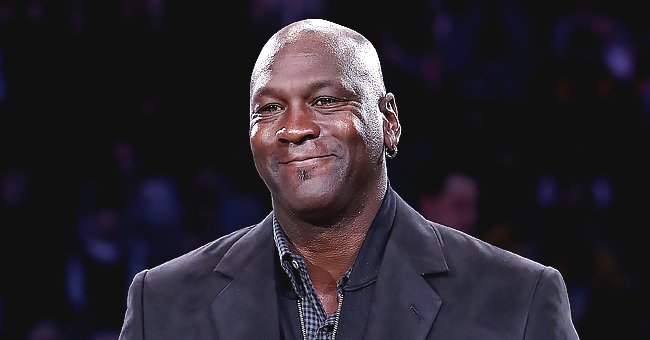 Getty Images
Michael Jordan Shares a Strong Bond with NASCAR Star Denny Hamlin — Inside Their Friendship
Though coming from different sports backgrounds, the duo has built a really close friendship over the last years. Their relationship led them to start a new road as the owners of a NASCAR team.
When asked about the relationship both sportsmen have, Hamlin, who has been a regular collaborator for Jordan Brand, immediately said: "He is a great friend first." And continued explaining that besides his work in the business, Jordan and he have shared the love for NASCAR.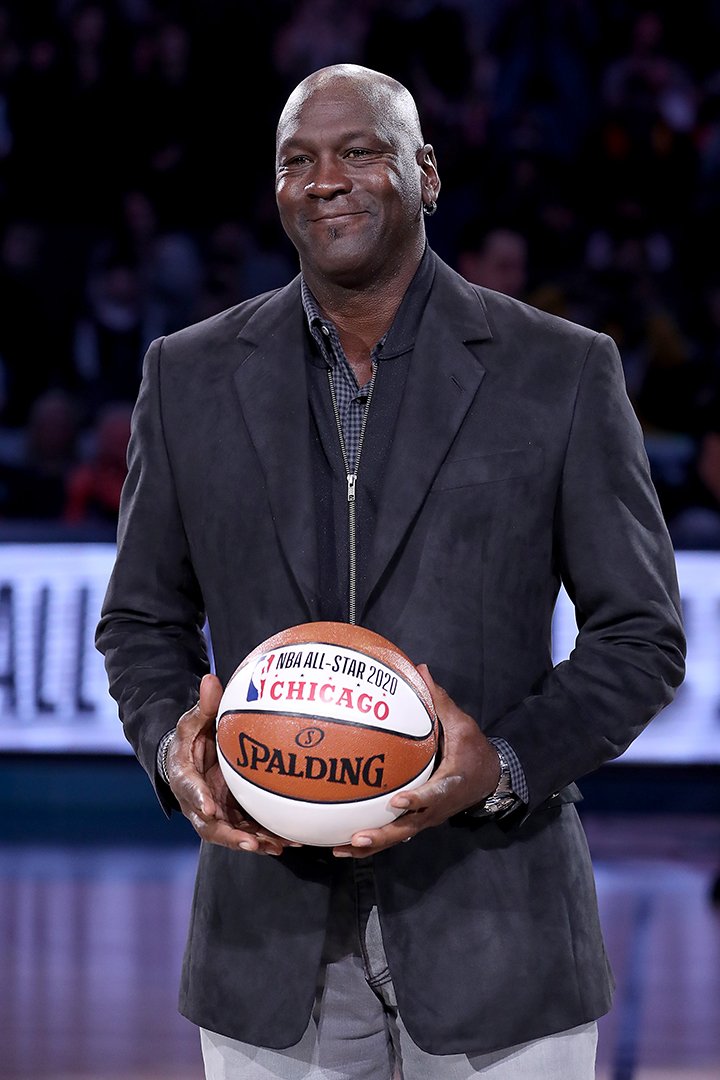 Michael Jordan taking part in a ceremony during the NBA All-Star game as part of the 2019 NBA All-Star Weekend in Charlotte, North Carolina in February 2019. I Image: Getty Images.
On an Instagram post that the Daytona 500 winner made recently, he explained that he met the NBA icon at a Charlotte Bobcats game eleven years ago, and their friendship started right away. By then, Hamlin became the first NASCAR athlete for Jordan Brand.
When announcing in the Instagram post that they both decided to evolve their friendship by developing a new partnership in the NASCAR business for the 2021 Cup Series, the driver wrote:
"Our friendship has grown over the years and now we are ready to take it to the next level."
that the six-time NBA champion, who is the current owner of NBA's Charlotte Hornets, purchased a NASCAR Cup Series team joined by his friend and minority business partner, Denny Hamlin.
Although there are still a few more details to reveal about the new business venture, the team will have 26-year-old Bubba Wallace as its driver when the 2021 NASCAR Cup Series season starts. Wallace, who drives for Richard Petty Motorsports, already announced he is leaving the place he has held since 2017.
Hamlin, who will remain driving for Joe Gibbs Racing, commented that Jordan and himself agreed from the beginning on Wallace being their driver. The former NBA player explained that having an African-American in a Cup Series team will take NASCAR to embrace social change and diversity even more.
He added: "In addition to the recent commitment and donations I have made to combat systemic racism, I see this as a chance to educate a new audience and open more opportunities for Black people in racing."
Jordan has previously revealed that he has been a big racing fan since he was a child. "Started off when I was a kid. Grew up watching (Dale Earnhardt,) Richard Petty, Cale Yarborough," commented the Charlotte Hornets owner during an interview, in which he said he was not interested in joining the NASCAR business at the time.
He also said his dad used to take him to watch races, and he now takes his family to do the same. Jordan also confessed that his friendship to Hamlin grew up by supporting him during championships and by also playing golf together. By being a NASCAR fan, he found in Hamlin a great partner and a friend in the racing world.
Please fill in your e-mail so we can share with you our top stories!