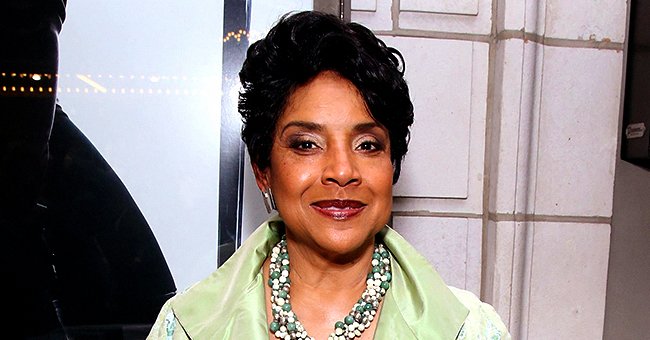 Getty Images
Phylicia Rashad Joins Social Media at the Request of Sister, Debbie Allen — See Her First Post
Phylicia Rashad wants her fans to know that she has made her social media debut. The legendary actress just joined the virtual social world and her sister Debbie Allen is to thank.
Legendary actress Phylicia Rashad just blessed the internet with her very own Twitter and Instagram accounts! She sent out her first tweet ever on September 23 to say hello to the netizens and her fans were more than happy to welcome her.
The 72-year-old actress revealed that she joined social media after her sister Debbie Allen urged her to do so. Both her accounts had already been verified when she posted a video to mark her arrival.
WHY SHE JOINED SOCIAL MEDIA
In the video post, Rashad started off by introducing herself and shared that she is joining the community of people who actively communicate via social media. Social networking sites like Twitter, Facebook, and Instagram are already full of accounts that share her pictures and quotes.
And Rashad is well aware of that. But when she tried asking Allen why she should join in when there are so many accounts under her name, she told her that they are not the real deal.
Growing up, they did not have a lot of money, but their mother, Vivian Ayers, always motivated them to pursue the arts...
The actress was sold. She now looks forward to posting things that matter and sharing everything that she finds touching and sparks happiness, joy, curiosity, and creativity in her. The video also featured a montage of videos and photographs of the actress taken over the years.
Her arrival caused quite a stir on Twitter and Instagram and fans immediately started to follow her. She has amassed over 25 thousand followers on Twitter and over 20 thousand people follow her on Instagram as of the time of this writing.
PHYLICIA AND DEBBIE'S PRECIOUS BOND
Rashad and Allen are as close as can be and their bond is precious. They grew up in Houston, Texas, and Mexico City with their two brothers, Hugh Allen and Andrew Arthur Allen, and discovered their love for the arts from early on.
The sisters have always been supportive of each other. Growing up, they did not have a lot of money, but their mother, Vivian Ayers always motivated them to pursue the arts, even though they experienced segregation.
CREATING HISTORY TOGETHER
The reason why the sisters believed that they are a part of a world that wanted their creativity was because their mother always reminded them that the universe was waiting for them to do something great.
Rashad and Allen went on to be successful beyond imagination. In 2018, the Wallis Annenberg Center for the Performing Arts honored them with a lavish party and tribute in Beverly Hills.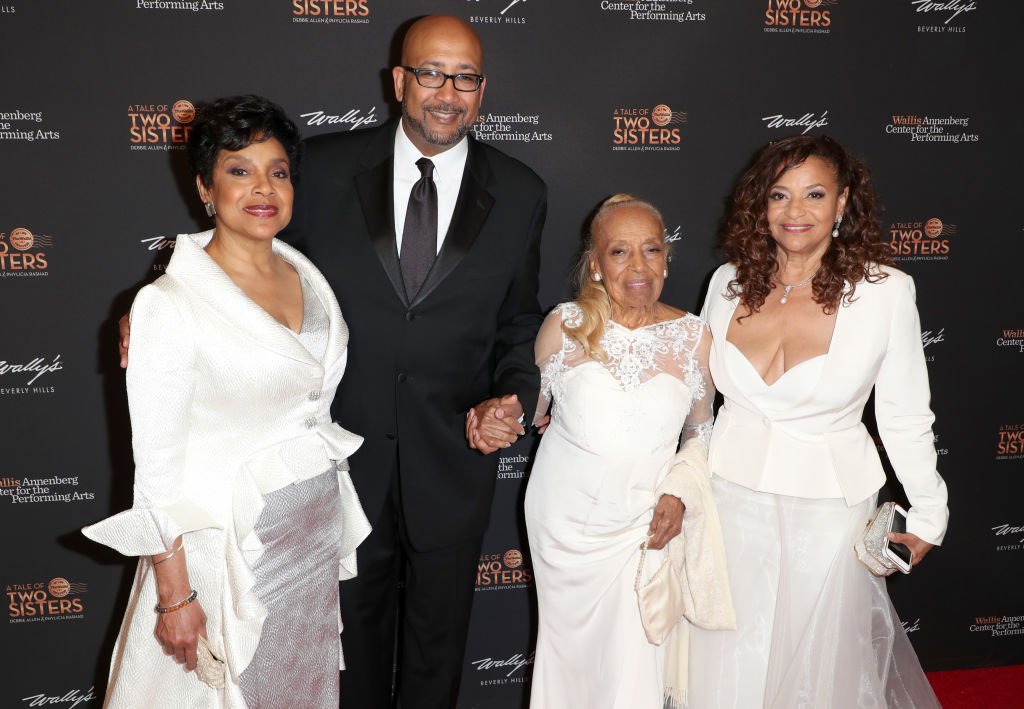 Phylicia Rashad, Andrew Arthur Allen Jr., Vivian Ayers Allen and Debbie Allen attend "A Tale of Two Sisters" honoring Debbie Allen and Phylicia Rashad in 2018. | Source: Getty Images
Rashad became the first-ever Black actress to win a Tony Award in the Best Actress category in 2004 for "A Raisin in the Sun." Allen also became the first Black woman to win a Golden Globe in 1983 for her role in "Fame."
Please fill in your e-mail so we can share with you our top stories!