Check Out Jordyn Woods' Cool Swimsuit Looks as She Flaunts Her Fit Body Relaxing near the Ocean
Media personality Jordyn Woods delights fans with back to back posts that display her stunning curves in several bikinis. One of her alluring photos shows her relaxing by the ocean.
Jordyn Woods is no doubt a fashionista who knows her way around top-notch styling and fashion items. The young TV media star however never shies away from displaying her toned body.
In her recent Instagram show-offs, Woods bared her famous curves in a stylish white one-piece swimsuit. The racy clothing was cut on both sides to reveal her trim waistline while the belly opening showed off her flawless skin.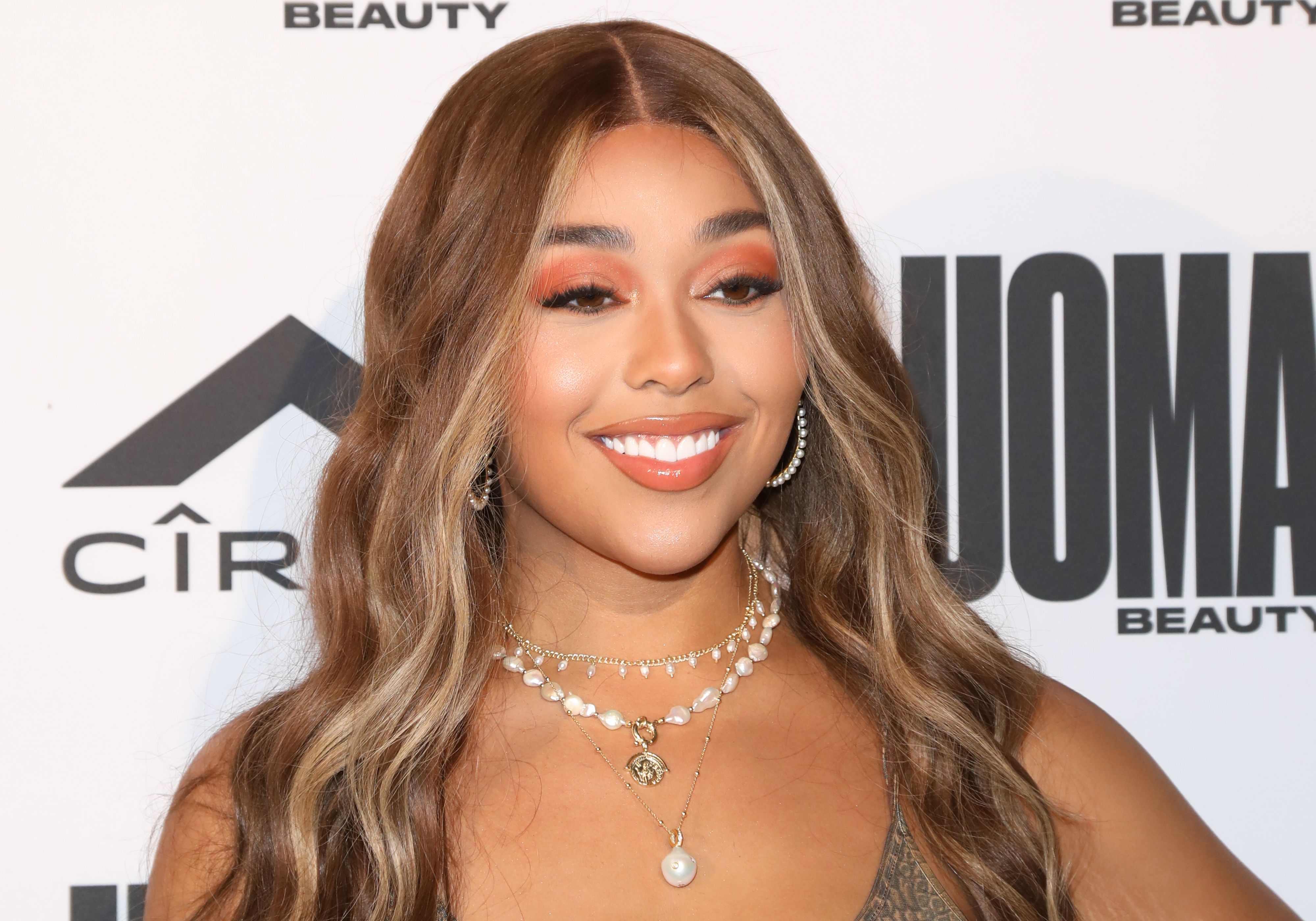 Woods, 23, styled her hair in neat knotless braids as she accessorized with a simple necklace. She rocked a pair of stylish uppers that matched her white swimwear while displaying her glowing limbs. She wrote in her witty caption:
"And it ain't even my birthday yet…"
Another of the star model's sizzling swimwear looks was Versace-inspired. She donned a gold flowery one-piece as she lounged in a floater of the same design and color. Here she soaked in the afternoon sun while sporting dark shades on her forehead.
A more jaw-dropping show off from the reality star had her rocking a mustard yellow two-piece swimsuit which she spiced up with a sarong of the same color.
Woods was photographed relishing her sexy hour as she sat stretched out on a comfy white chair while rocking a floral sun hat. She sported Chanel slippers as she expertly thrust out her perfect cleavage.
Last year was a bit tumultuous for [Woods] who got into a feud with the Kardashians following a cheating scandal.
Fans might have noticed the slew of Instagram updates from Woods in preparation for her birthday as she is leaving no stones unturned.
In one of her uploads, the young adult gave admirers a glimpse of the red, black, and white themed birthday props. Silver balloons spelled out the words "HEIR JORDYN" while she posed beside the props in a red two-piece.
A few days into September, Woods addressed the month in a passionate Instagram post where she flaunted her lovely body in a cow print two-piece.
She left nothing to the imagination by rocking a sheer crop top. Her black curls were covered with a wide-brimmed sun hat. Woods stylishly raised her arms to tease her ample cleavage.
Last year was a bit tumultuous for the young lady who got into a feud with the Kardashians following a cheating scandal. Woods was accused of having an affair with Khloé Kardashian's then-lover, Tristan Thompson.
In an interview on "Red Table Talk," Woods cleared her name and said it was all a mistake and that there was no affair.