DWTS Fans Booed Amid Jeannie Mai's Cha Cha Performance after They Believed She Was Underscored
"Dancing With The Stars" fans were not happy with Jeannie Mai's score after her Cha Cha, with many saying that she was underscored. 
The latest episode of "Dancing With The Stars," saw Jeannie Mai take to the floor and perform a Cha Cha with her dance partner, Brandon Armstrong. 
However, despite giving it her all on the dancefloor, her energetic performance only managed to get 36/60, a score that her fans were not happy with. 
After her performance, fans took to Twitter to express their displeasure, with many writing that she had been underscored and deserved better. 
At one point during the performance, there was a boo heard which fans picked up. Someone tweeted a gif about it saying:
"Who pressed the "BOO!" button on @jeanniemai? #dwts2020 @DancingABC  SOMEBODY GETTING FIRED"
And @jeanniemai put in who knows how many hours of practice just for @DancingABC to accidentally hit the boo track during her performance #DWTS

— Shana (@sms10922) September 23, 2020
During the performance, Mai wore a stunning purple sequined dress and her partner rocked a silver suit with a matching turtle neck. 
The pair looked sensational as they moved around the dancefloor, and many who agreed with the sentiment that they were underscored echoed this all over Twitter. 
She did say that her dancing skills were not yet there, revealing that she had never ballroom danced.
@jeanniemai was underscored too. I really don't understand some of these scores. #DWTS https://t.co/ndDmtbSRDn

— Christa Mariner (@MarinerChrista) September 23, 2020
Earlier this month, Mai spoke about her excitement to join the show, sharing that she could not believe that she had been chosen for the series. 
However, she did say that her dancing skills were not yet there and that she had never ballroom danced. She joked that she's only skilled doing the electric slide, adding:
"When it comes to the ballroom, I've got two left feet, and I realized I need some vitamins for my ankles. I never knew that I had crappy ankles. They're terrible. They hurt so much."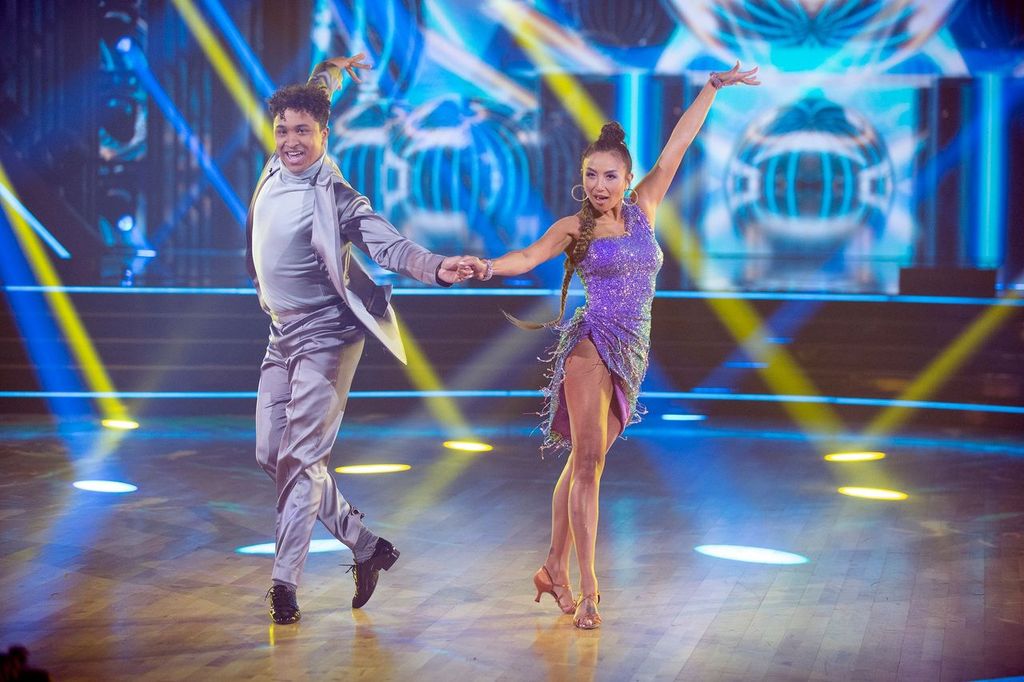 The star had previously
said
that she was excited about a new challenge, adding that she wanted to reconnect with people. 
Mai also said that she was looking forward to working with Tyra Banks who comes on as the new host. She thinks Banks is awesome. 
In addition to competing on the dancing competition, Mai is also a co-host on "The Real" and working as a correspondent for "Holey Moley."
As for how she thinks she will do in the show, the star joked that she had "zero confidence whatsoever," adding that she just wanted to have a good time.