Brigitte Nielsen Pays Tribute to Former Mother-In-Law Jackie Stallone Following Her Death at 98
On Monday, September 21, 2020, astrologer Jackie Stallone passed away at the age of 98. She received many tributes including one from her son's ex-wife.
Sylvester Stallone's ex-wife, Brigitte Nielsen, 57, took time out to honor her former mother-in-law, Jackie Stallone, hours after her death was announced. The Danish model and Sylvester, 74, were married for a very short time from 1985 to 1987.
In an Instagram post, Nielsen uploaded a photo of herself posing with Jackie. The image was taken in November 2018 at a Los Angeles dinner party at The Ivy where the pair came across each other.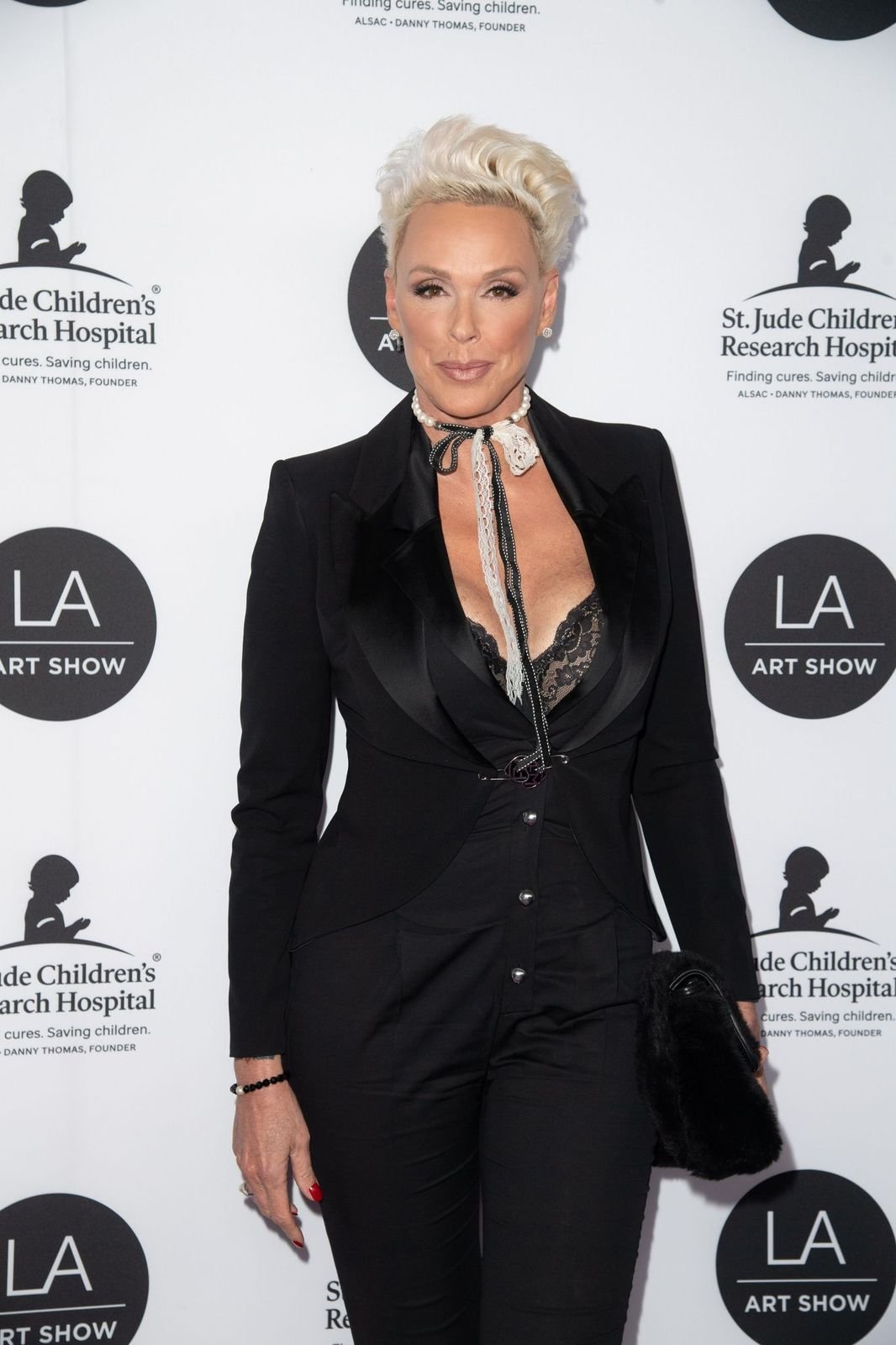 NIELSEN MOURNS JACKIE'S DEATH
The actress captioned the post writing: "Extremely strong, full of energy and very unique woman under so many aspects, till the very end." She confessed that she had many emotions running through her as she never got to say goodbye to the late astrologer.
Nielsen admitted that she'd miss Jackie and wished for her to rest in peace. Although it seems the pair had a good relationship, this was not always the case.
BRIGITTE & JACKIE'S FEUD
The former in-laws were allegedly feuding for years. The actress, who appeared in Stallone's film "Rocky IV," reconciled with Jackie when they both ended up starring in the UK's "Celebrity Big Brother" house in 2005.
After Nielsen's marriage to Sylvester ended, she ended up getting married three more times. From 1990 until 1992 she was married to photographer Sebastian Copeland.
NIELSEN'S MARRIAGES
The model gave marriage a longer go with actor Raoul Meyer from 1993 until 2005. In 2006, the actress settled down with Italian producer Mattia Dessì.
Sylvester's younger brother, Frank Stallone, 70, was the one who announced their mother's passing on his Instagram account. He revealed how Jackie had passed away in her sleep as she had wished.
WHO ARE JACKIE'S KIDS
Besides Sylvester and Frank, the late astrologer was also a mother to the sibling's late sister Toni Ann D'Alto, and according to her son, Tommy. He described his late mother as a remarkable woman.
Sylvester and Frank's mother had them with her first husband Frank Stallone Sr. She had D'Alto with her second husband Anthony Filiti.
WHAT JACKIE DID FOR WORK
Besides her work as an astrologer, Jackie was also a psychic. In the 1980s she also served as the manager of the Gorgeous Ladies of Wrestling (GLOW).
She is survived by Sylvester, Frank, and her husband Stephen Levine. Her legacy will also be continued by her seven grandchildren and three great-grandchildren.