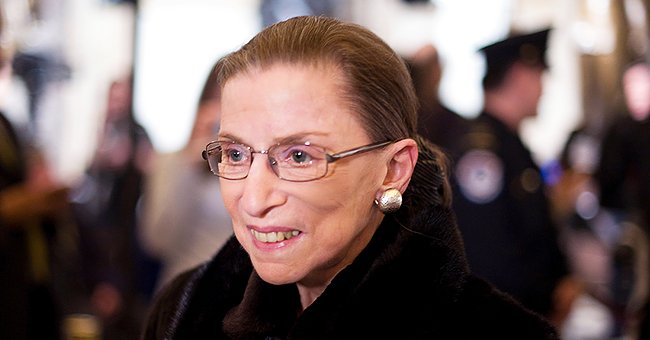 Getty Images
People: Ruth Bader Ginsburg's Neighbor Gives Glimpse inside Her Last Days before Her Death
Late Supreme Court Justice Ruth Bader Ginsburg's neighbor, Sanford Greenberg, opened up about her last days in which she hoped for the future.
As the world continues to mourn the death of the legendary Ruth Bader Ginsburg, her longtime friend and neighbor, Sanford Greenberg, opened up about the last days before she passed. Greenberg exclusively told People what Ginsburg said to him:
"Straight ahead. We're going to get this done."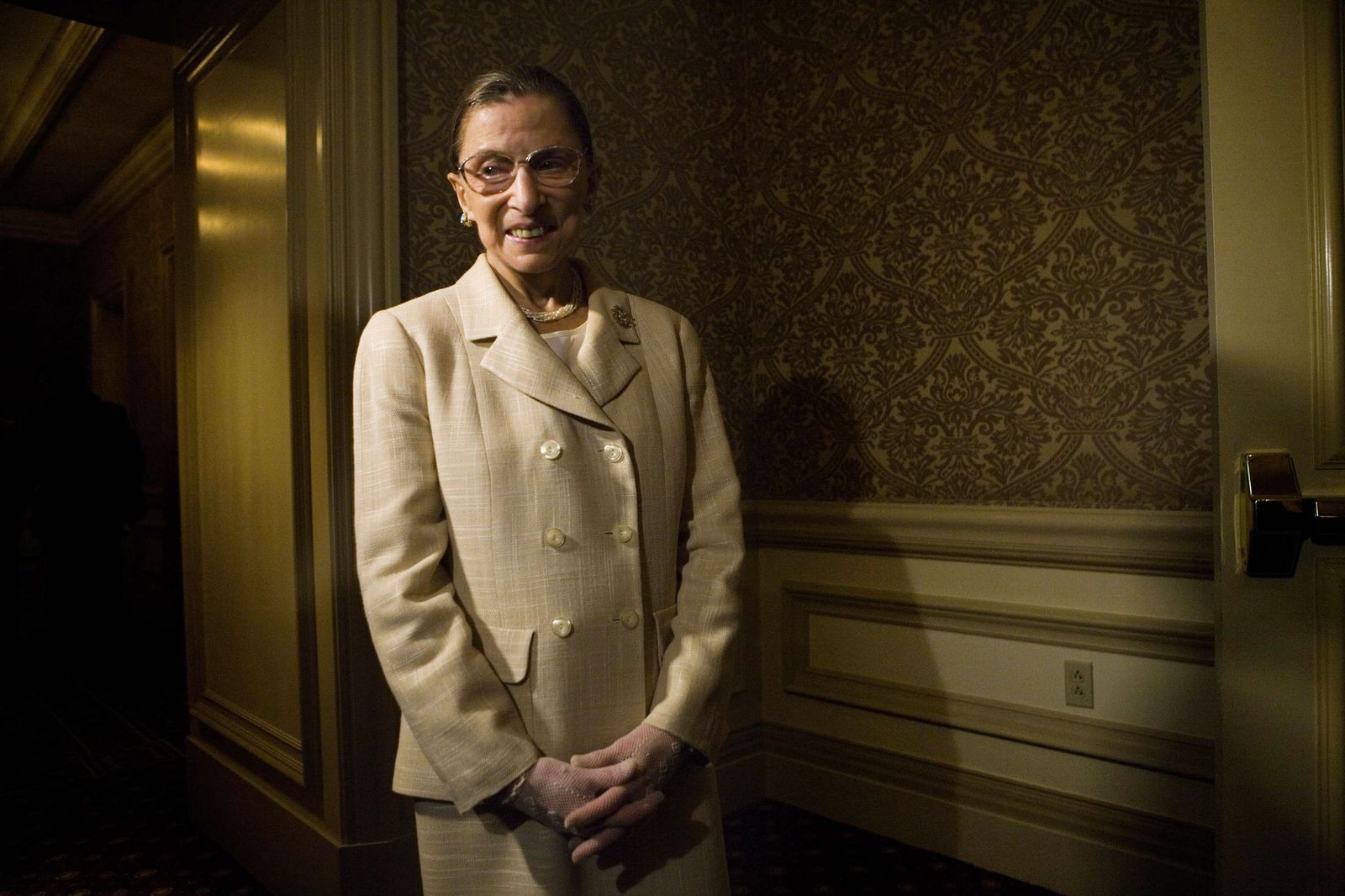 US Supreme Court Justice Ruth Bader Ginsburg at a dinner to honor Chile's first female president Michelle Bachelet on May 8, 2006 | Photo: Getty Images
Greenberg was referring to a speech she promised to record for him, for his upcoming End Blindness by 20/20 awards ceremony.
In those last days, Ginsburg stayed in her home, enjoying quarantine with her children and grandchildren. She had developed an admirable habit of settling in on her patio to work while drinking chicken soup that the 79-year-old Greenberg's wife, Sue, made.
Till the very end, she continued to work hard at securing a future for all the little girls everywhere, who looked up to her as a role model.
The last years of Ginsburg's life were dotted with trips in and out of the hospital.
Ginsburg's 79-year-old neighbor added that she never thought of her selfless acts as work. She said it was the most joyous thing that she could do.
Before Ginsburg passed away, she left behind a statement dictated to her granddaughter, Clara, in which she revealed that her most fervent wish was to have her seat remain vacant until a new president was elected.
The late Justice hoped that she would be able to keep fighting until after November's presidential election, hence, her wish to not be replaced by a conservative appointed by President Donald Trump.
Her death signaled the potential for a tense battle between the Democrats and Republicans concerning the process of appointing her replacement.
Affectionately referred to as the "Notorious R.B.G" in Pop Culture, Ginsburg was a woman of great depth who fought fervently for women's rights all her life.
She passed away on September 18 due to complications of the recurrence of metastatic cancer of the pancreas, which she fought against over a decade. She was 87 years old.
The last years of Ginsburg's life were dotted with trips in and out of the hospital as she persevered and held on to her life despite the various health concerns that plagued her.
To carry on her name and legacy, New York Governor Andrew Cuomo revealed that the state would erect a statue to honor the late Supreme Court Justice. Her legacy would live on.
Please fill in your e-mail so we can share with you our top stories!