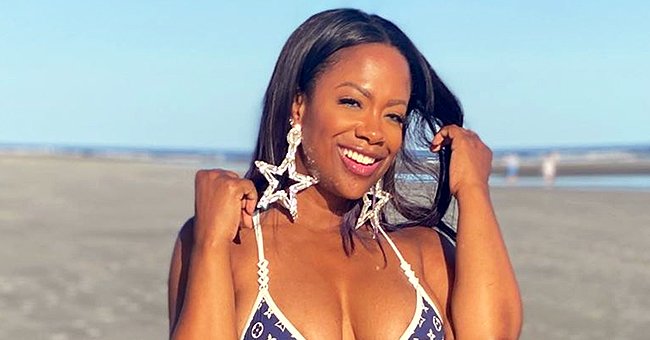 instagram.com/kandi
RHOA's Kandi Burruss Poses in Massive Earrings & Flaunts Figure in a Blue Swimsuit in New Pics
Kandi Burruss recently stunned her fans when she took to social media with pictures that showcased her curvy figure in an irresistible blue swimsuit which she complemented with massive earrings.
Kandi Burruss recently shared hot photos of herself in a skimpy blue Louis-Vuitton swimsuit. In one shot, she gave fans her front view and in the other, she showed off her generous backside in a sexy pose that had her looking over her back at the camera. She captioned the post,
"Ok, Riley Burruss DO NOT swipe left! I don't want you to block me. Everybody else swipe at your own risk!"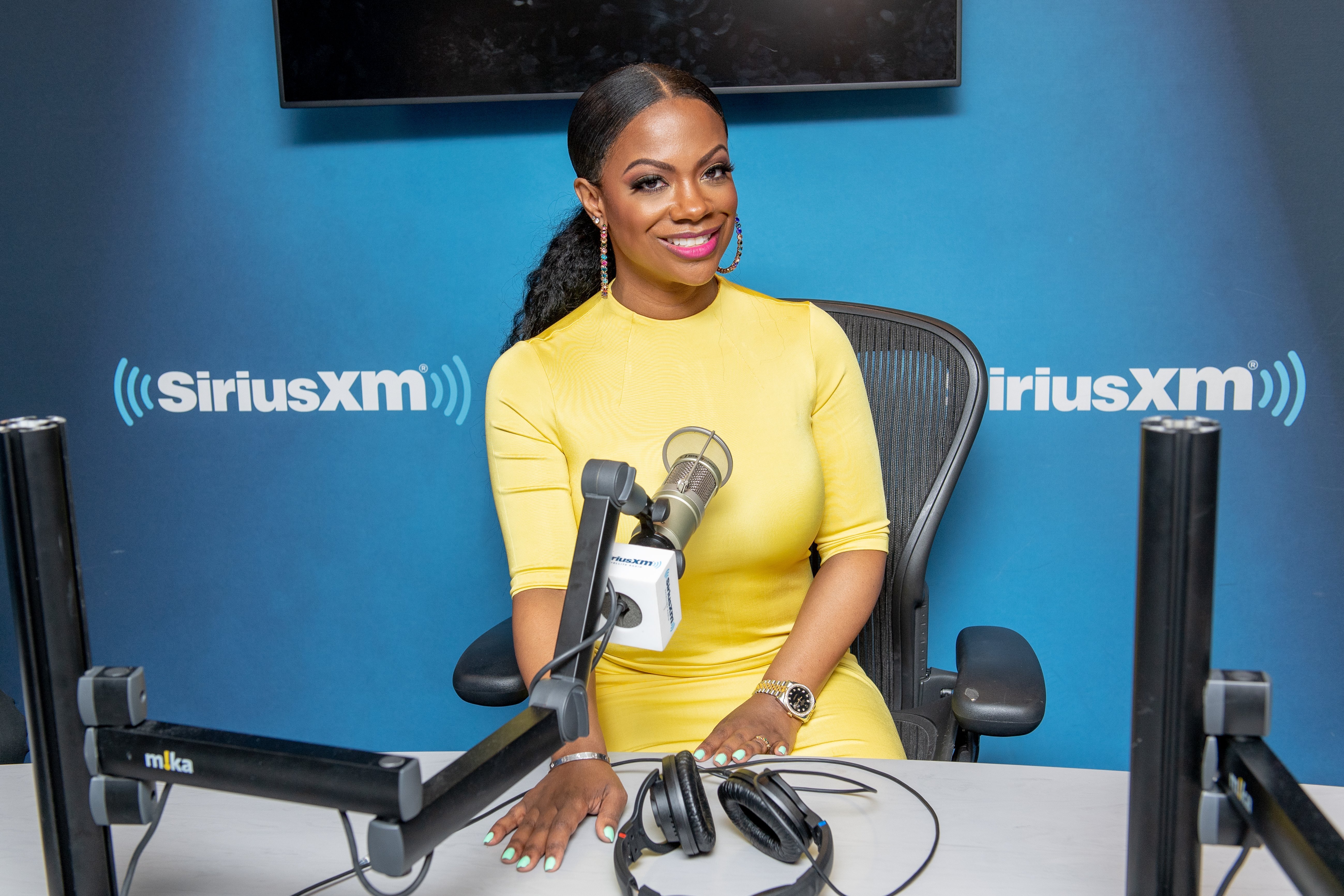 Kandi Burruss visits SiriusXM Studios on March 18, 2019. | Photo: Getty Images
Fans of the beautiful mother of three took to the comments section to gush over the hotshots. They all could not get enough of Buruss' near-perfect figure. One fan wrote,
"All that junk in ya truuuuuuunk! *Jerome from MARTIN voice*."
The gorgeous update comes a couple of days after Burruss revealed her weight loss plan after claiming to have gained approximately 20 pounds during the quarantine.
In a video posted to her Instagram Story on September 16, Burruss told her fans that she was back to working out before going on to reveal exactly how she gained the extra pounds.
Burruss admitted that all she wanted was to get comfortable with making workout sessions a regular routine.
The talented actress stated that when the pandemic first began, she had been in shape but had still wanted to lose 10 pounds. However, she ended up getting relaxed which led to her gaining 20.
Adding up, she stated that she had a total of 30 pounds she really wants gone. Burruss also admitted that all she wanted was to get comfortable with making workout sessions a regular routine.
Her cousin, Patrick, decided to lend her a helping hand after she confessed that she needs help. Now, she joins him each day at 7 a.m for a workout routine.
Despite her desire to lose weight, Burruss seems to be in perfect shape. In July, she shared a gorgeous photo of herself posing in a sultry, black bodysuit with a gold and black chain print Versace top, which she secured with a polished gold belt.
The sexy woman had all her curves on display in head-turning thigh-high boots, and a Versace designed handle bag.
Burruss is currently married to Todd Tucker. The pair share two children, Ace Wells and Blaze. Burruss also has a daughter named Riley from a previous relationship.
After Burruss welcomed Ace, she revealed how she got back into shape, and it included strictly breastfeeding her child and going on a prayer fast. According to Burruss, she embarks on said fasts each January and whenever she does, she states that she avoids sweets, desserts, and the likes.
She stated that this, in addition to her strictly breastfeeding her kid, led to her weight loss and helped her body snap back to its original form following her pregnancy.
Please fill in your e-mail so we can share with you our top stories!