Malia White from 'Below Deck Med' Opens up about Split from Tom Checketts & Her Private Life
Television actress Malia White of "Below Deck Med" fame has opened up to fans about her split from Tom Checketts, and her private life, in a recent Instagram video. 
30-year-old actress Malia White, known for her role in the television show "Below Deck Mediterranean," took to her Instagram page to open up about her break up from Tom Checketts. 
In a video she posted on Tuesday, White said her private life seemed to be the topic at the moment, before going on to confirm that she and Checketts were no longer an item.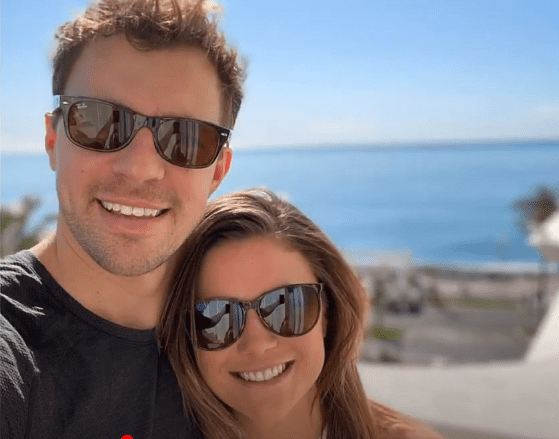 White, however, said that she would keep details of the breakup private as a mark of respect for Checketts and herself. White went on to express her surprise at Captain Sandy Yawn's comments about her sexuality. 
Yawn had suggested that Checketts and White broke up because the latter was gay and that the crew suspected the same. Reacting to those comments, White said: 
"Captain Sandy's Cameo. I was just as shocked as everyone else. I'm not sure why my sexual orientation is being discussed in Cameos."
White said if she were gay, she would be the one to decide when to come out as one. The actress said she is not gay, but she would be openly proud of it if that were the case, as she is a huge supporter of the gay community,
A second video accompanied White's post. In it, she addressed fans' criticism of her in this season's episodes of "Below Deck Med." 
White asked fans to bear with her.
Most fans believe the actress is responsible for the firing of Hannah Ferrier, a long time cast member, and the boat's chief stewardess. White had discovered Ferrier's undocumented prescriptions onboard the yacht. 
She told Yawn of her discovery, with the latter going on to sack Ferrier. Some fans believe White reported Ferrier because she refused to allow her to move bunks on the boat and stay in the same room as Checketts.
White admitted she had made a lot of mistakes and was only human. She also said she had not been as vocal on social media as some people would like her to be, for which she was sorry. 
The actress said she was learning as a person and a professional and that the situation was new to her. However, she hoped to grow with each experience. 
Concluding her message, White asked fans to bear with her. She said she was listening and appreciates the feedback even though she did not respond to them. 
Meanwhile, "Below Deck," the sister show of "Below Deck Med," is set for its eighth season following the recent release of the new season trailer. 
The new season of the Bravo reality television series will see lots of new faces and a couple of familiar faces too. From the trailer, fans should expect a lot of twists and turns and unending entertainment.