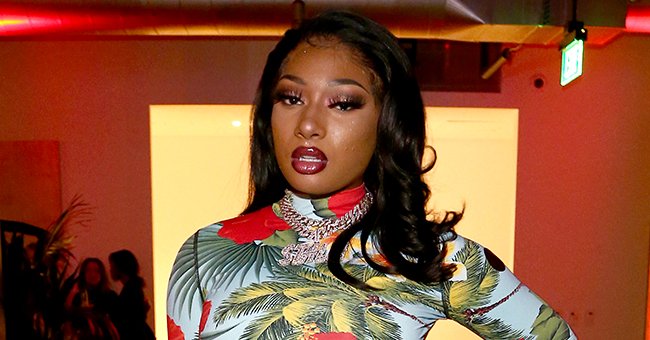 Getty Images
Megan Thee Stallion Looks Unforgettable with Long Braid in a Black Velvet Dress
Rapper Megan Thee Stallion wowed her fans on Instagram with a picture of herself clad in a chic black dress for a magazine photoshoot and what stood out was her long, spiral braid that extended below her waist.
Megan Thee Stallion is glowing and glowing everyday and she ain't afraid to show it. The "Savage" hitmaker took to Instagram to share a few pictures of herself looking like a snack in a black dress and fans are loving it.
In the snapshots, Stallion donned a curve-hugging black outfit with a slit that allowed her to show off her toned legs. She wore the dress with a pair of dramatic sleeves that extended from her arms to her hands.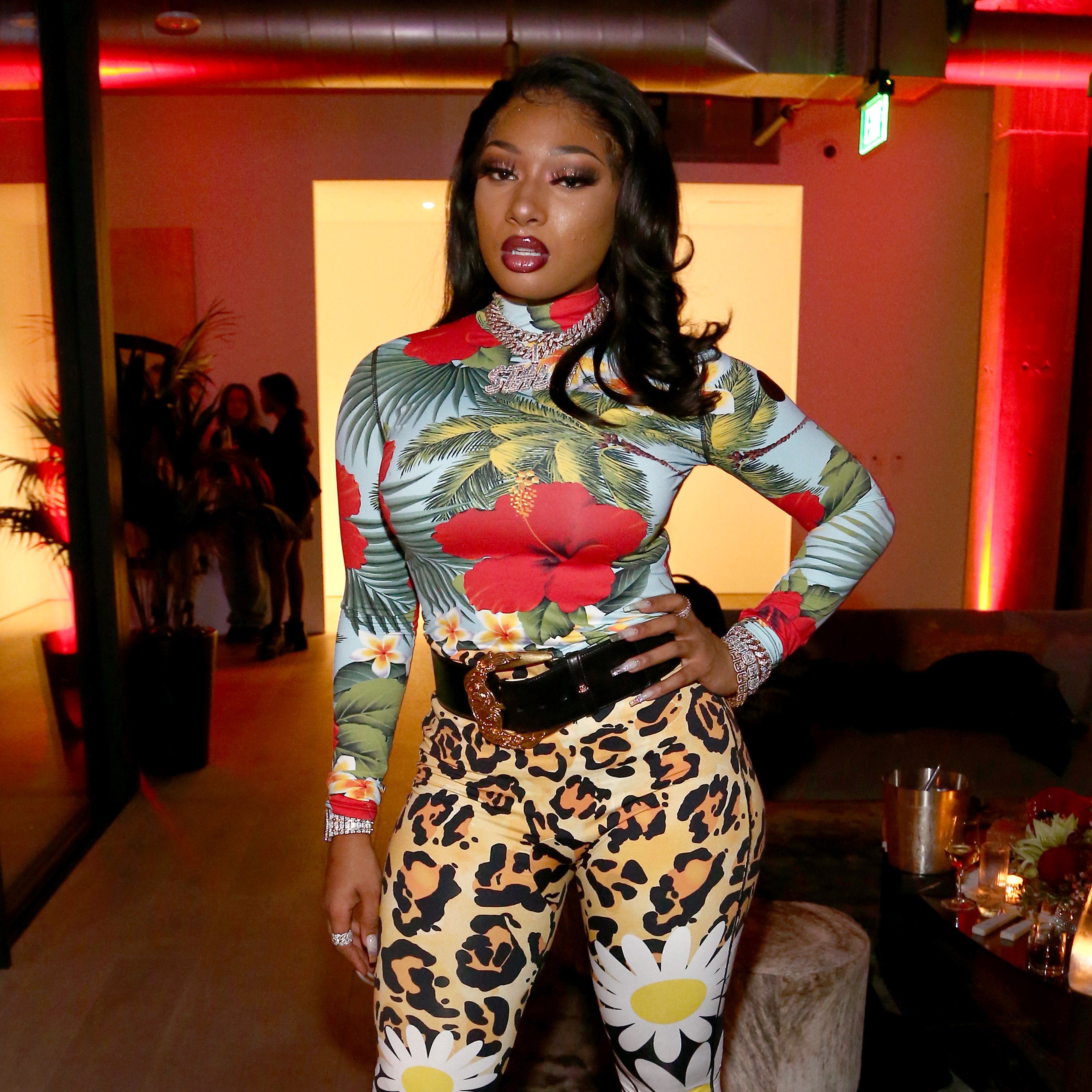 Megan Thee Stallion poses during an event for fearless women hosted by her and YouTube at Spring Studios on December 11, 2019 in Los Angeles, California. | Source: Getty Images
Stallion opted not to wear any jewelry, but she did put on a pair of golden hoop earrings that were flattering. Her red lips provided a brilliant contrast to her ensemble, making her look sultry yet classy at the same time.
Her smokey eyes added a hint of drama to her final look, but not as much as her long black hair which was braided all the way down to her waist. The hair, probably braided along with extensions, was spiraled.
AMONG THE MOST INFLUENTIAL IN WORLD
The stunning photographs were followed by a snapshot from her Time magazine cover. Stallion was recently named one of Time's 100 Most Influential People and she shared her happiness with her fans through the post.
Stallion and Cardi B are all set to go head-to-head in the 2020 Billboard Music Awards nominations.
In the caption that was written in all-caps, Stallion expressed her excitement over the accomplishment with a short but powerful note that captured all the emotions she was feeling.
She called herself a young Black woman from Houston, Texas who made it to the cover of Time magazine. The road to success is never easy, but the rewards she is reaping is definitely worth it all.
It has been quite a sensational year for the rapper who managed to become a viral social media sensation with her song "Savage" and her chart-topping single "WAP," an anthem she co-wrote and sang with Cardi B. Two Billboard Hot 100 singles so far and she is just getting started.
Stallion and Cardi B are all set to go head-to-head in the 2020 Billboard Music Awards nominations. They have been nominated in the top female rap artist category and "WAP" most likely played a part in that.
Stallion has a lot going on for her right now. She also became a part of the spring/summer 2021 lineup for Coach. Bob the Drag Queen, Rickey Thompson, Debbie Harry, Kate Moss, and Kaia Gerber are also part of the global campaign.
Her look for the campaign is unlike anything the fans have seen on her before. Coach shared a couple of snapshots from the photoshoot on Instagram where she flaunted a polished look with a beige shirt dress and carried a revamped version of the first bag designed by Bonnie Cashin for the brand in 1963.
Please fill in your e-mail so we can share with you our top stories!