Fans Say Kandi Burruss' Husband Todd Tucker Looks like His Son Ace in This Rare Throwback Photo
Kandi Burruss's husband, Todd Tucker has shared a throwback of himself and fans cannot believe how much he looks like his son. 
Like father like son seems to have been made for Todd Tucker and his son Ace and with each photo shared showing the father and son together, fans can't help but point it out. 
Now a new photo shared by Tucker is further proving their point after he posted a throwback picture showing him as a young boy in the seventies. 
In the photo, Tucker is seen on a boardwalk wearing a colorful striped T-shirt and dark trousers, and his followers picked up on the similarities between Tucker and his son. 
While many of his followers loved the throwback, one topic that came up was that Ace definitely got his father's genes with one writing:
"Ace stole your face ?."
Tucker shares his mini-me with "Real Housewives of Atlanta" star Kandi Burruss and they welcomed their daughter Blaze via a surrogate in November 2019.
The couple also has two other children from previous relationships, Burruss' daughter Riley, and Tucker's daughter Kaela. 
Tucker also spoke about how he talked to his son about important issues...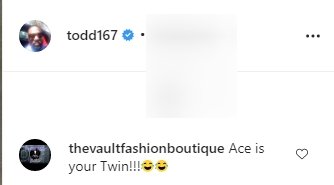 Earlier this year, Burruss revealed that she and her husband had to have a conversation with their son about the protests happening across the country. 
While on "Watch What Happens Live," the reality star revealed that Ace had been a policeman for his career day, adding:
"Todd was trying to explain to him what was going on and why everybody was so upset [...]  Ace was confused. He was like, 'So the police are the bad guys?'"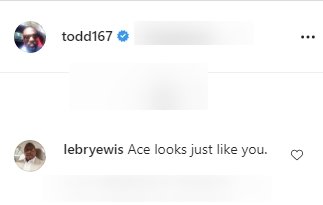 Tucker
also spoke about how he talked to his son about important issues, sharing an Instagram post on Father's Day where he opened up about being a Black father. 
He said that he was going to start making a difference in his community by creating jobs and opportunities and challenged his followers to do their part. 
Tucker also appeared on "Watch What Happens Live with Andy Cohen:@Home," with his youngest children for his Moment of Mazel. 
In his message, he wished fathers everywhere a happy Father's Day and challenged everyone to make their voices heard and make a change.