How Anna Nicole Smith Would Look Today at Almost 53 [Photo Exclusive]
Anna Nicole Smith was the embodiment of the American Dream -- the small-town girl who married a billionaire -- but she ended up living the great American tragedy.
13 years ago, on February 8, 2007, Playmate Anna Nicole Smith passed away as a result of an overdose, just months after her son's death, and leaving behind a newborn daughter. 
Smith's journey towards tragedy started with her personal version of the American Dream: to be beautiful, to become a Playboy Playmate, to become a star, to marry rich, and to be happy. But could it have played out differently? What would Anna Nicole Smith be like if she had lived?
Using an aging app, an approximation of what Anna Nicole Smith would have looked like today at 53 was created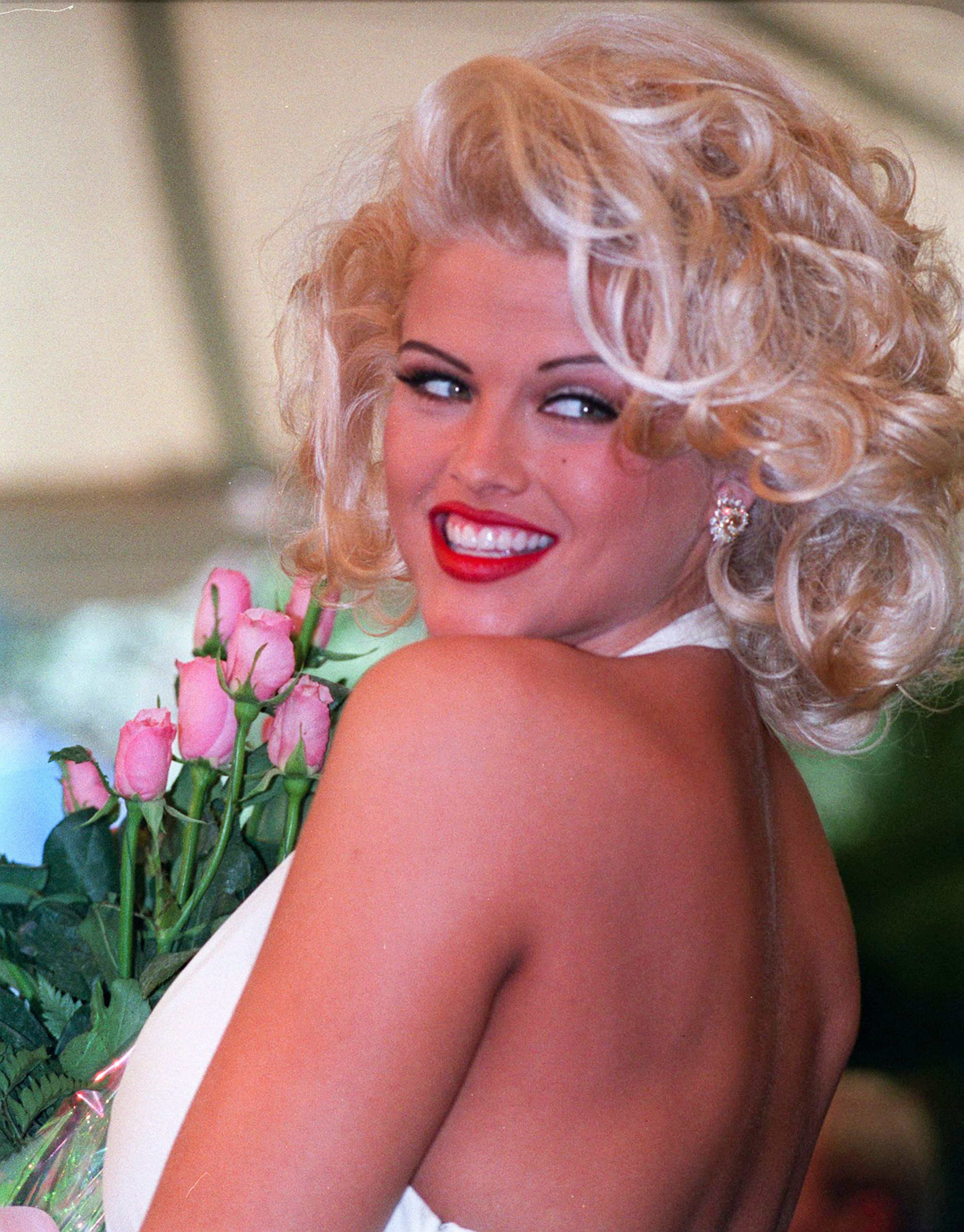 THE AMERICAN DREAM GIRL
By the age of 27, it seemed as if every single one of Smith's ambitions had been realized. In order to achieve her dreams, Smith had divorced her small-town husband, left her son, Daniel with her mother, and headed for the bright lights of Houston. 
On the way, the mousy brunette born Vickie Lynn Hogan became a platinum blonde bombshell named Anna Nicole Smith and landed a job as an exotic dancer. It was while stripping that she met Texas oil billionaire J. Howard Marshall.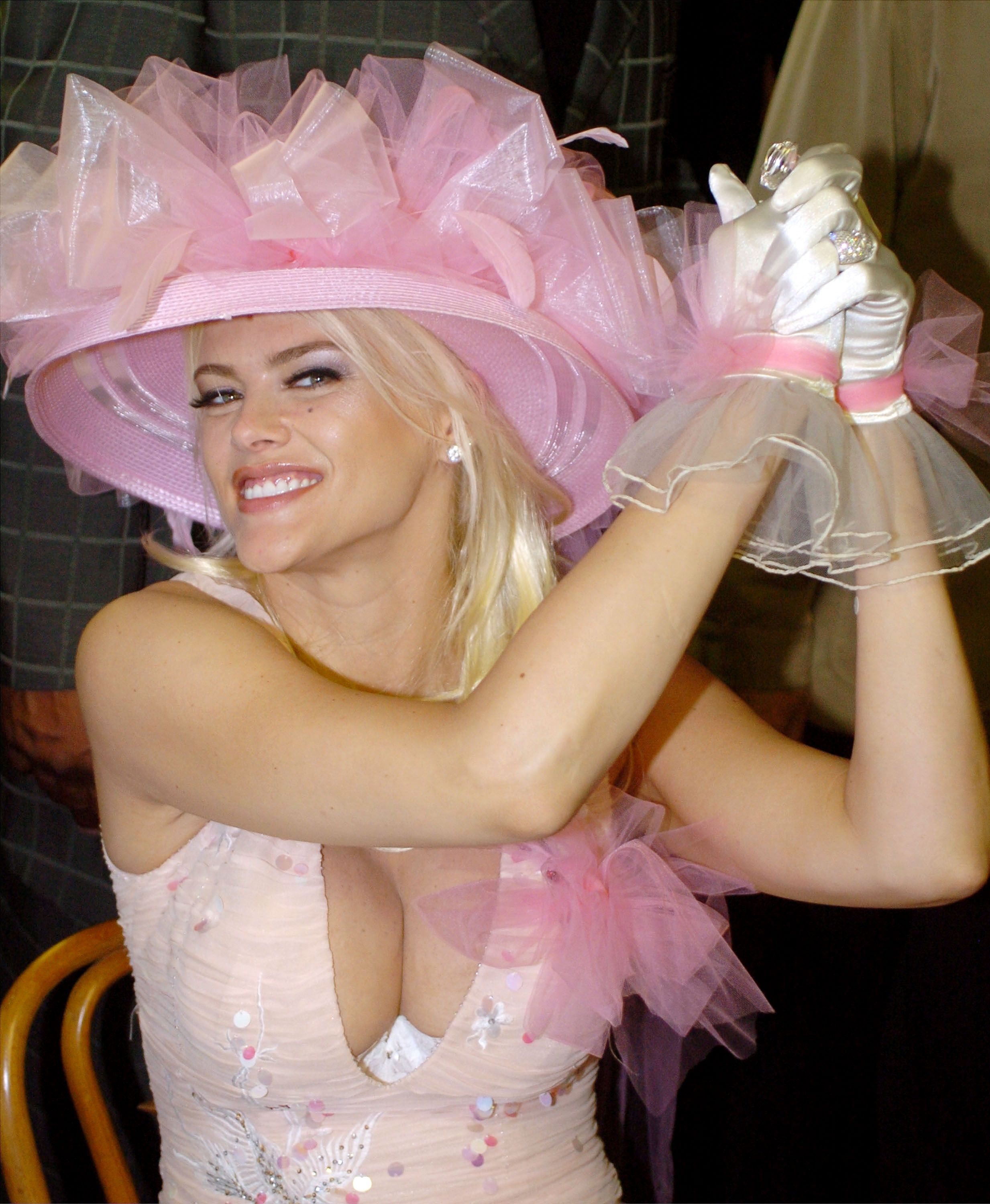 Marshall, 63 years her senior, was besotted with the stunning Monroe-look-alike, but Smith wanted to make it on her own; she wanted to be a star in her own right, not just somebody's wife.
Smith invested every cent she made dancing into breast augmentation surgery, had some photos taken, and sent them to Hugh Hefner at the Playboy mansion. Smith was the cover of Playboy's March 1992 issue and became America's fantasy girl when she was named Playmate of the Year.
But bigger and better things were on their way. Guess Jeans was looking for a fresh new face to replace supermodel Claudia Schieffer as their brand's image, and Smith's exuberant sensuality caught their eye.
Suddenly, all kinds of doors were opening up for Smith. She was working in movies like "Naked Gun 33 1/3: The Final Insult," and in "The Hudsucker Proxy" with Academy Award winners Tim Robbins and Paul Newman. She'd made it, she was earning her own way, a star in her own right.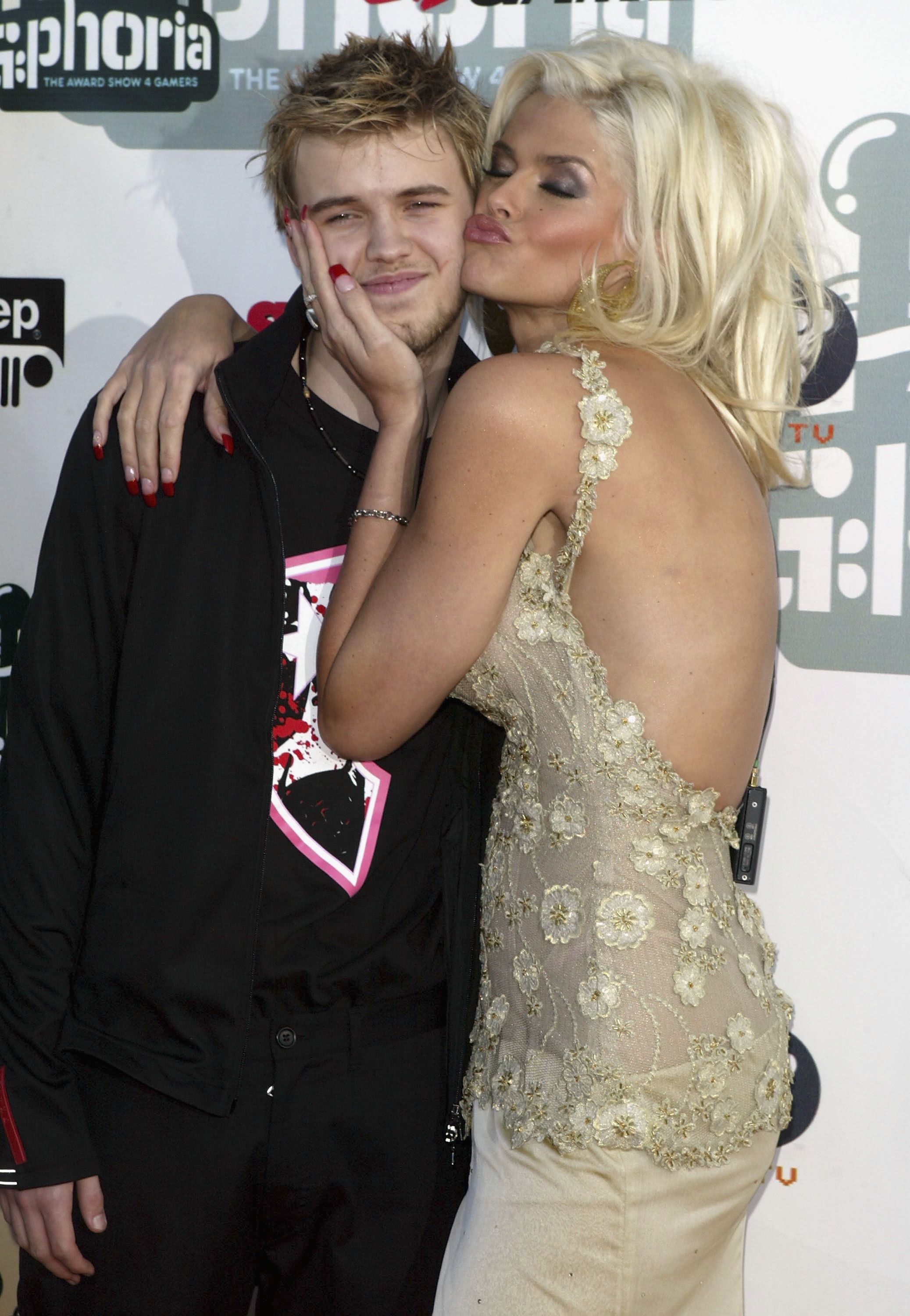 THE PLAYMATE AND THE BILLIONAIRE
In 1994, Smith finally married Marshall. He was 89, and she was 26, and the marriage turned what had been a rags-to-riches, small-town-girl-make-good story into the sordid punch-line for a knock-knock joke.
The bizarre union undercut Smith's transformation from an upstart stripper into a fashion icon and a budding actress. It did a lot of damage to her image, and ultimately ruined her financially.
Marshall died a year after their marriage, but there was no billion-dollar inheritance. Despite Marshall's promises, there was nothing for Smith, and no trust fund for her son, Daniel.
Smith tussled in the courts with Marshall's heirs over the estate, of which she claimed she had the right to $400 million. She spent fortunes on lawyers, and the case was finally decided in 2011, after her death. Smith's estate didn't get a cent.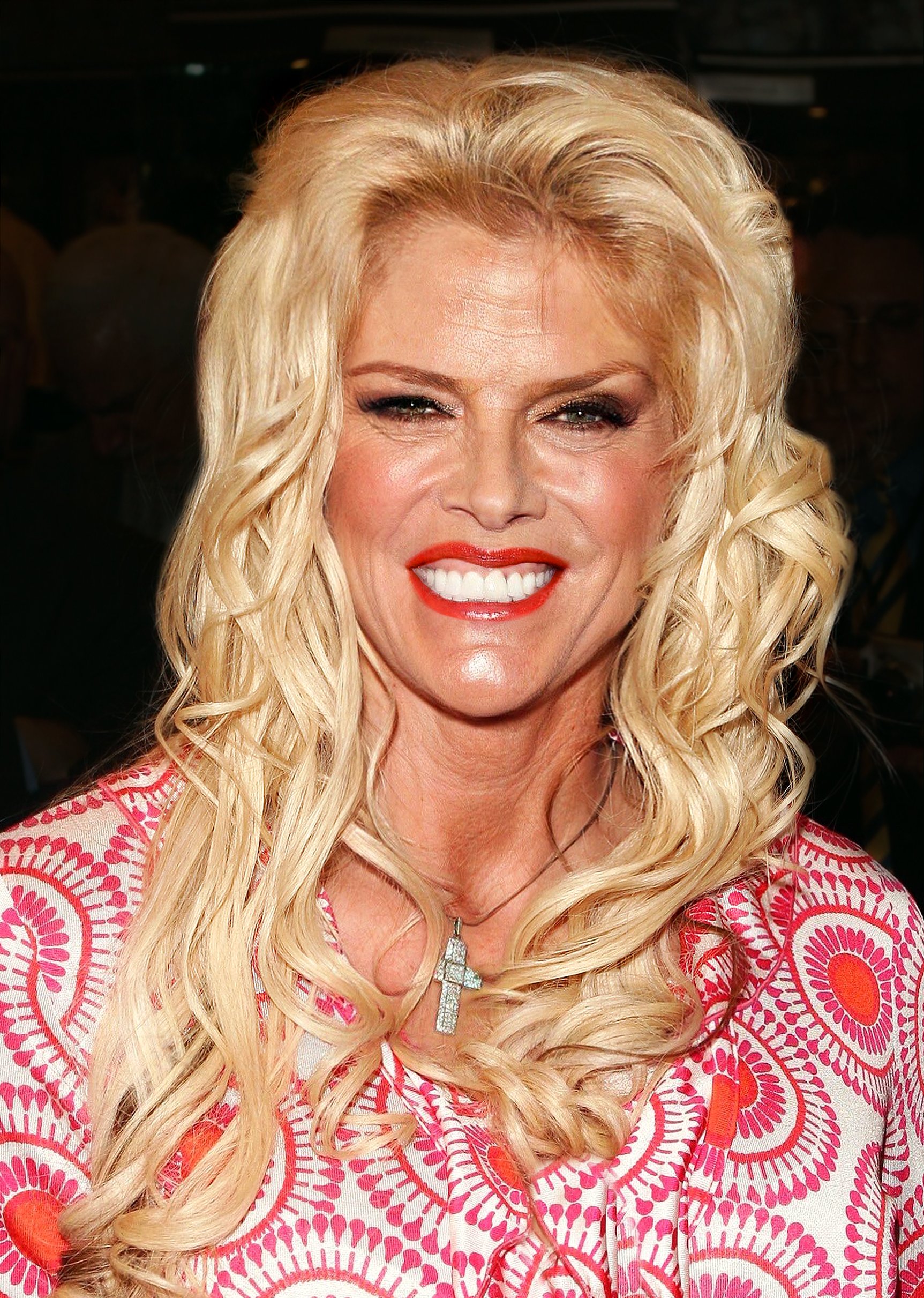 FALL OF AN ICON
Smith became addicted to prescription pain killers after one of her breast implants burst, tearing her nipple, causing her constant pain. Struggling for money, Smith took part in a reality show about her own life. Her strange, quirky, and dysfunctional life was anything but sexy, another blow to her pin-up image.
In 2004, Smith met photographer Larry Birkhead at the Kentucky Derby, with whom she had a low-key relationship, and in 2006, she announced that she was pregnant. It seemed that her last dream, happiness, was finally within her reach when she gave birth to daughter Dannielynn on September 7, 2006, in the Bahamas.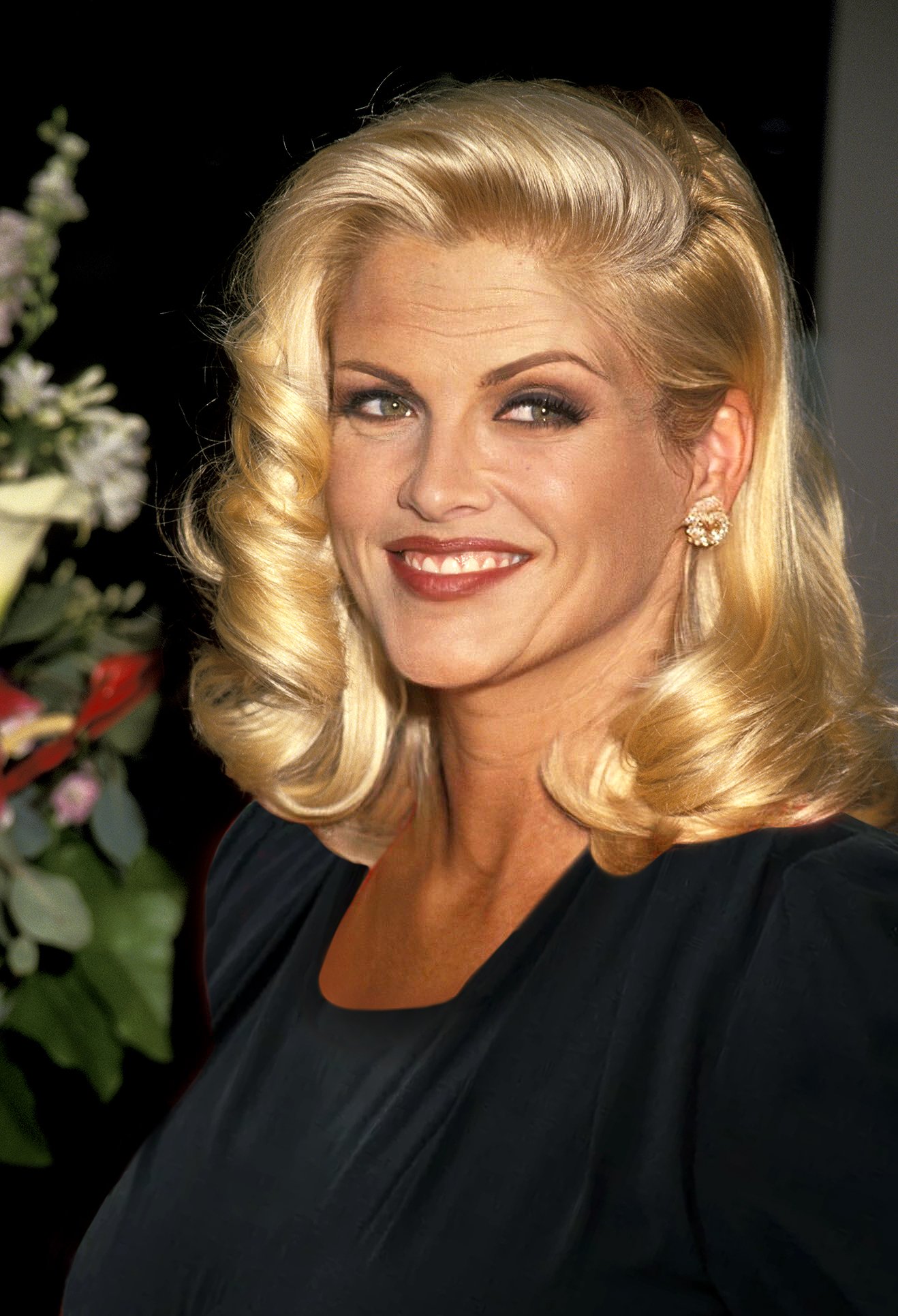 Three days later, her son Daniel, 20, arrived to meet his sister, and Smith woke to find him dead of an overdose of methadone and antidepressants in a chair in her hospital room. On February 8, 2007, Smith was found unresponsive in her hotel room in Hollywood, Florida.
She was just 39, and the cause of death was determined to be a drug overdose. The man who had supplied her with the medication that killed her was her lawyer, the man who claimed to be the father of her daughter: Howard Stern. Smith's former boyfriend, Larry Birkhead, demanded a DNA test and proved that he was the biological father of Dannielynn.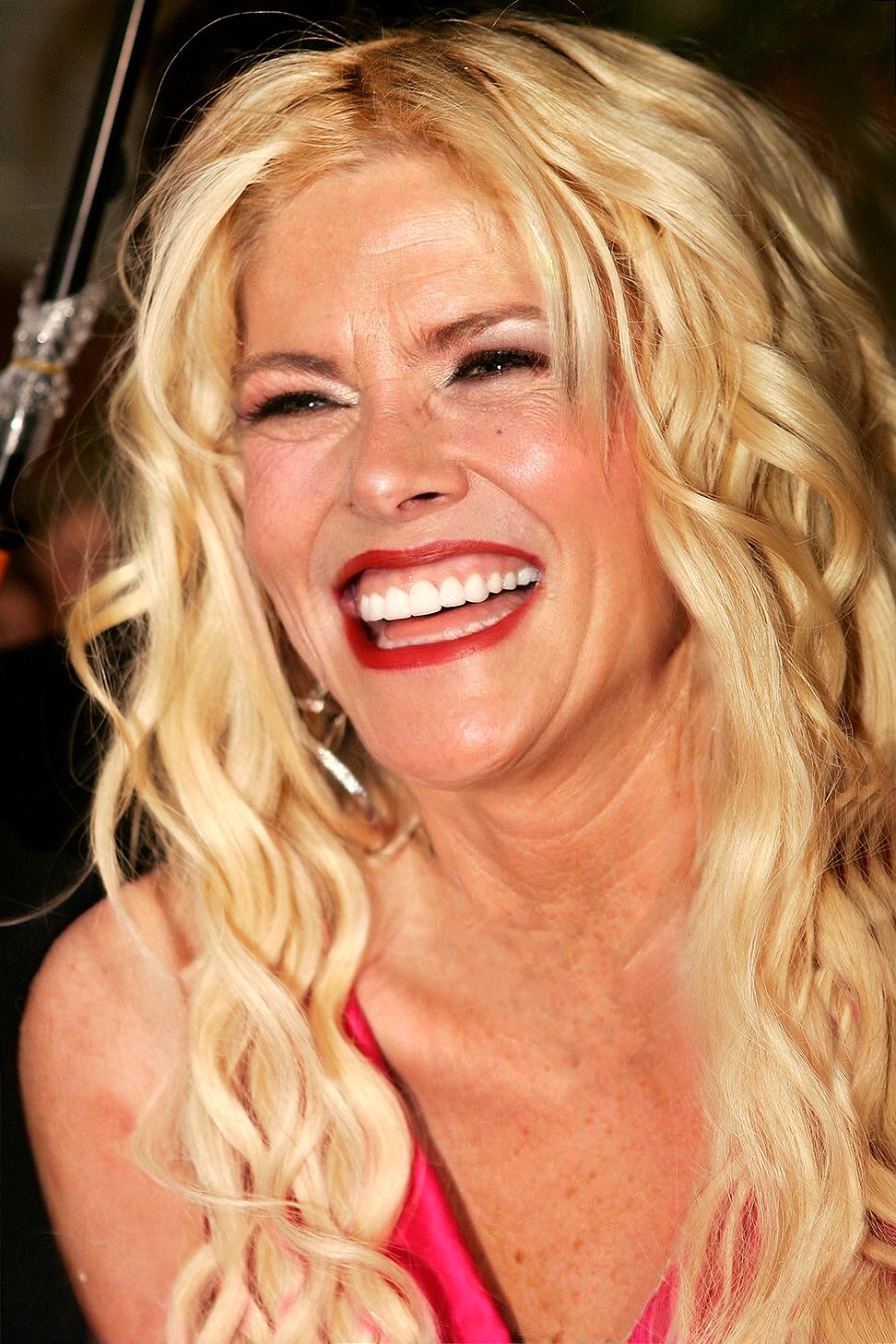 WHAT IF
Looking back over Smith's life, there seem to be so many points at which she could have taken the higher road, and perhaps lived a very different life. If she hadn't married Marshall, would her rise to stardom have continued? Would she have been the new Jayne Mansfield?
If she hadn't become addicted to drugs herself, would she have been able to help her son with his own addiction? Smith had done so much, risen so high, she had the determination, the beauty, and the verve to do anything she set her mind to.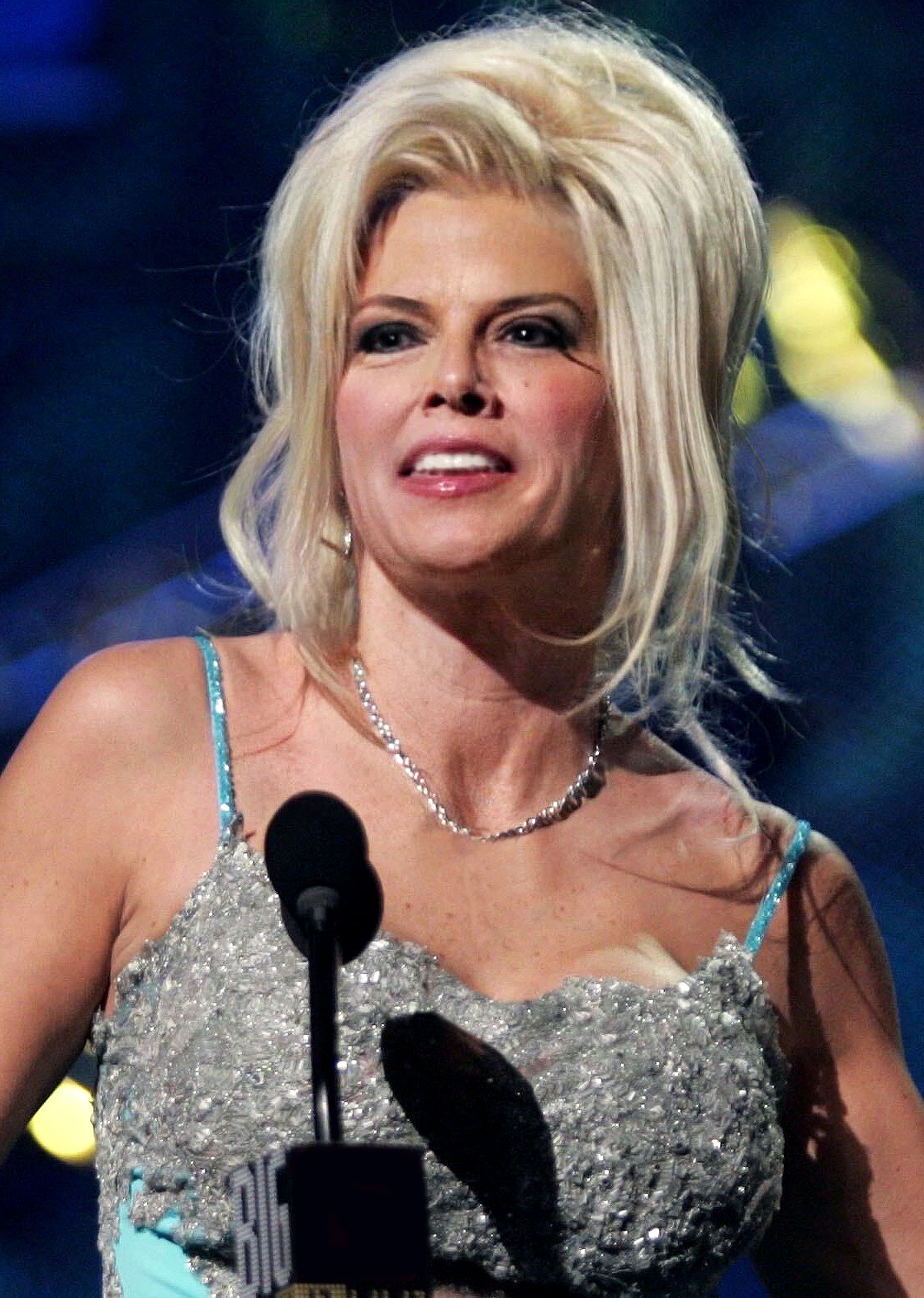 Using an aging app, an approximation of what Anna Nicole Smith would have looked like today at 53 was created. The images show a vibrant, beautiful older woman, a mature sex symbol, comfortable in her own skin, and with her choices. 
Today, Smith would have been the mother of a budding beauty. Her daughter Dannielynn is now 14, with all of her mother's beauty, and that intangible star quality, and participated in a modeling campaign for Guess Kids.
Smith would have been a prime choice for an E! or a Bravo talk show host, or even have her own reality show to rival the Kardashians. She might even have hosted a show dedicated to finding new Playmates, her own version of "The Janice Dickinson Modeling Agency" reality series.
The woman who had such a talent for reinventing herself, and who battled with her fluctuating weight might even have become a Weight Watchers Ambassador or created a blog supporting the body-positivity movement. And just imagine the juicy tell-all book she could have written about her life as a Playmate...
It even lovelier to imagine Smith as an anxious mom, helping her daughter dress for junior prom, pick out a college, vamping it up at her beloved Kentucky Derby. And most of all, helping Dannielynn grasp at all those impossible dreams that had been out of her reach.