Kate Middleton Meets up with Moms in London Park to Discuss Parenting during Lockdown
Kate Middleton is doing her part in helping fellow parents by speaking to them about their contributions. The Duchess stepped out earlier this week to show support for peer-parenting assistance.
Kate Middleton, 38, is back to performing her royal duties amid the coronavirus pandemic. On Tuesday, she stepped out at the Battersea Park in London to meet with fellow parents. 
Middleton, who is mom to Prince George, Princess Charlotte, and Prince Louis, spoke to some volunteers who have been giving their time in helping others get through COVID-19 challenges. The photos are found below.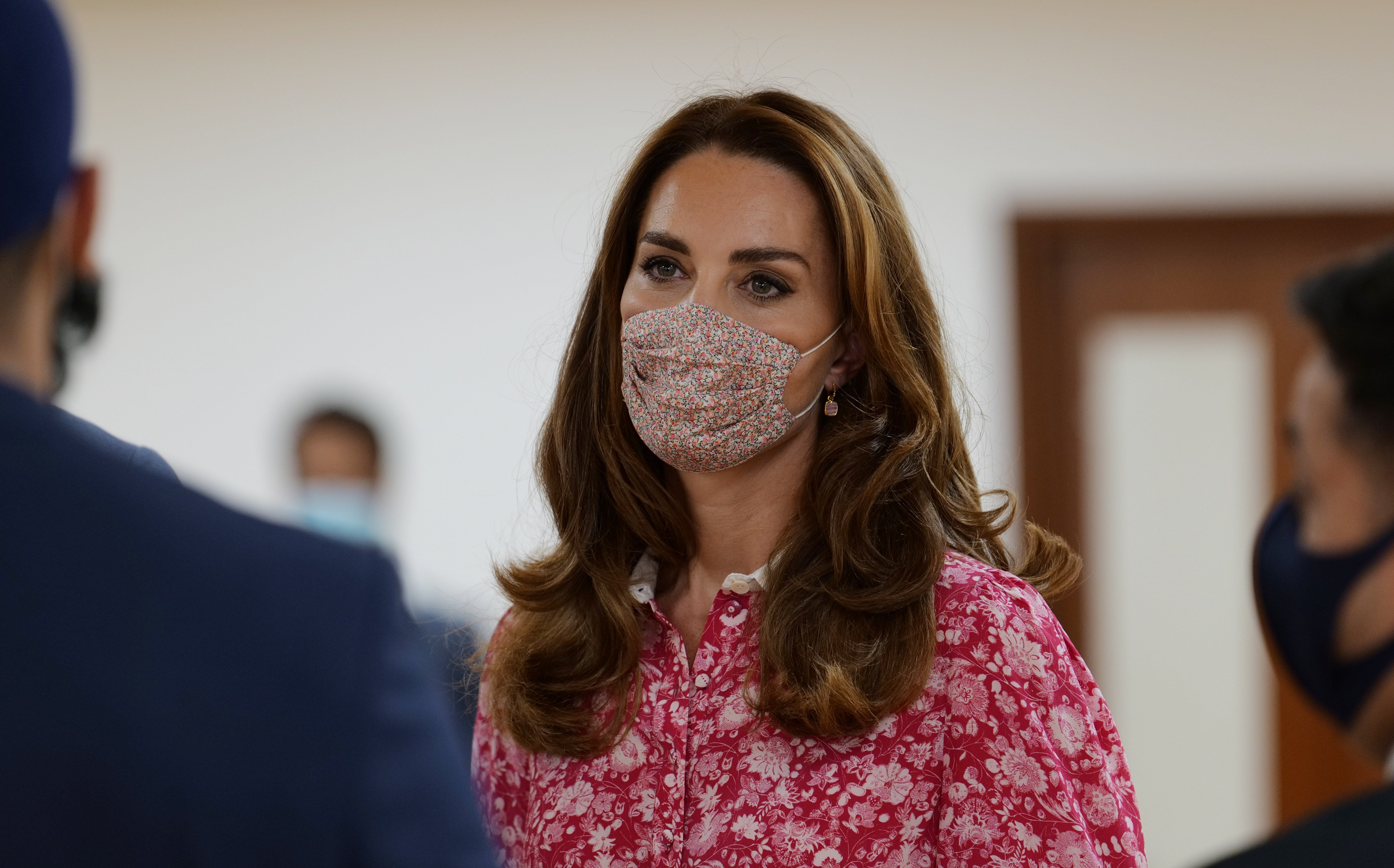 MIDDLETON SPEAKS TO PARENTS
Following a video call with experts in the field, Middleton continued to share the importance of parent-powered support by speaking to parents doing just that. 
The Duchess of Cambridge looked gorgeous in a puffy-sleeved, white Ralph Lauren blouse and pink Marks & Spencer trousers. She wore her hair loose with soft curls at the end. 
Middleton further accessorized with a ring, a bracelet, and a gold necklace that featured her three children's initials. The gesture was entirely appropriate for the day's event.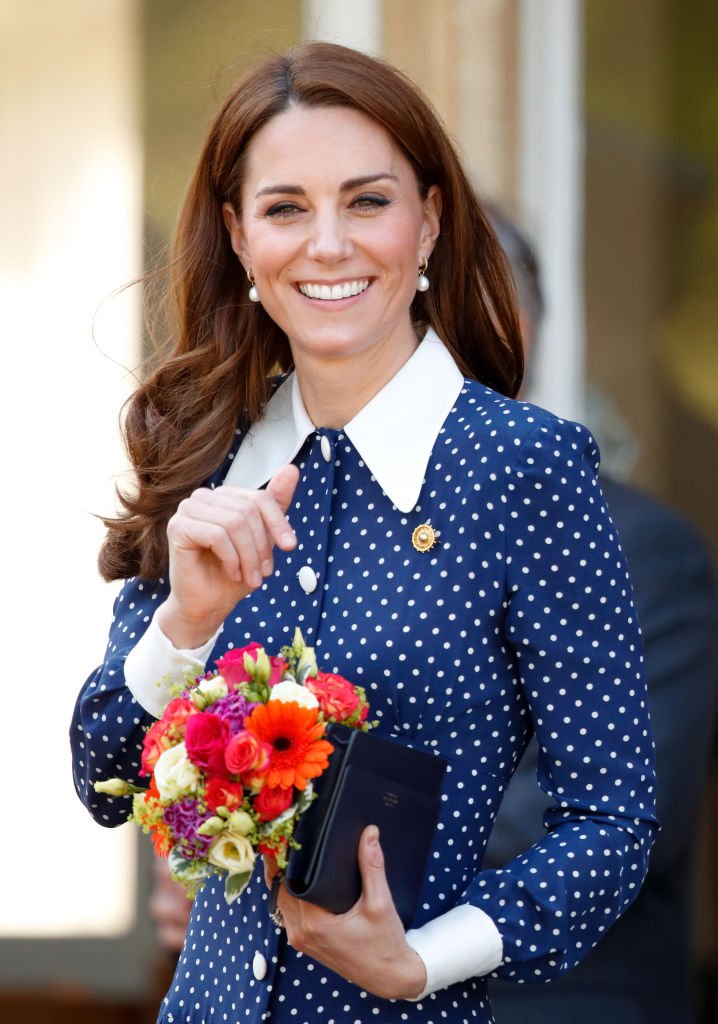 APPRECIATING PARENTS
According to ET Canada, Middleton talked to representatives from organizations including Better Start, National Childbirth Trust, Tower Hamlets, Home-Starts, Parents 1st, and Leeds Dads, among others. 
In the call prior to her outing, Middleton reportedly said, "I know there's a big team of you out there in communities across the country. Both William and I hear about how vital these relationships are to families – they're a real lifeline."
Across the UK there are many thousands of parents who use their time, experience and knowledge to support other parents and families.

This morning The Duchess spoke with representatives and volunteers from seven different organisations who run peer-to-peer support programmes. pic.twitter.com/1emTYGBKOB

— The Duke and Duchess of Cambridge (@KensingtonRoyal) September 22, 2020
BAKING WITH THE ROYALS
Days before, Middleton and Kate both did their parts as they visited the Beigel Bake Brick Lane Bakery, where the two showed off their baking know-how. 
The east London business saw the couple kneading dough to make nearly three dozen bagels. A modest Middleton claimed she had beginner's luck and that her bagel quality was deteriorating over time. 
The Duchess of Cambridge spent today hearing about the importance of parent-powered support programmes.

Following a videocall with experts in the field this morning, The Duchess heard from parents and peer supporters directly about their experiences of parent-to-parent support. pic.twitter.com/YaO2j4c7n8

— The Duke and Duchess of Cambridge (@KensingtonRoyal) September 22, 2020
"TWO INCHES TALLER"
While she will harmlessly put herself down, Middleton always strives to lift others up. Last May, the chief executive of the Anna Freud Center, Peter Fonagy, praised Middleton for her gifts. 
Middleton attended a fundraising gala that went towards helping kids with mental health issues. Fonagy claimed that thanks to Middleton's collaboration, the people she spoke with felt "two inches taller" amidst their battles. 
SCOLDING PRINCE WILLIAM
Middleton also makes sure to pay attention to her children. This month, she scolded husband Prince William for leaving out their daughter when speaking about the kids' love of construction. 
At the famous Beigel Bake Brick Lane Bakery, The Duke and Duchess heard how the shop has helped the local community through food donation and delivery, and the challenges of reducing their opening hours during the pandemic. pic.twitter.com/taNDfDzvpR

— The Duke and Duchess of Cambridge (@KensingtonRoyal) September 15, 2020
While speaking to a Keltbray construction representative, William noted that son George would love to be there for some demolition work. "Don't forget Charlotte! She'd love it too," Middleton chimed in cheerfully.