Ruth Bader Ginsburg Once Said Having Husband Marty Was Her Great Fortune
Court Justice Ruth Bader Ginsburg shared her thoughts on equality and service as she remembers the soul-deep connection she shared with her late husband, Marty Ginsburg.  
Supreme Court Justice Ruth Bader Ginsburg passed on a couple of days ago, but she left behind a wealth of advice and a lasting legacy. 
The famous court justice shared her opinions on gender equality and service in a new book series allegedly inspired by the renowned South African leader, Nelson Mandela.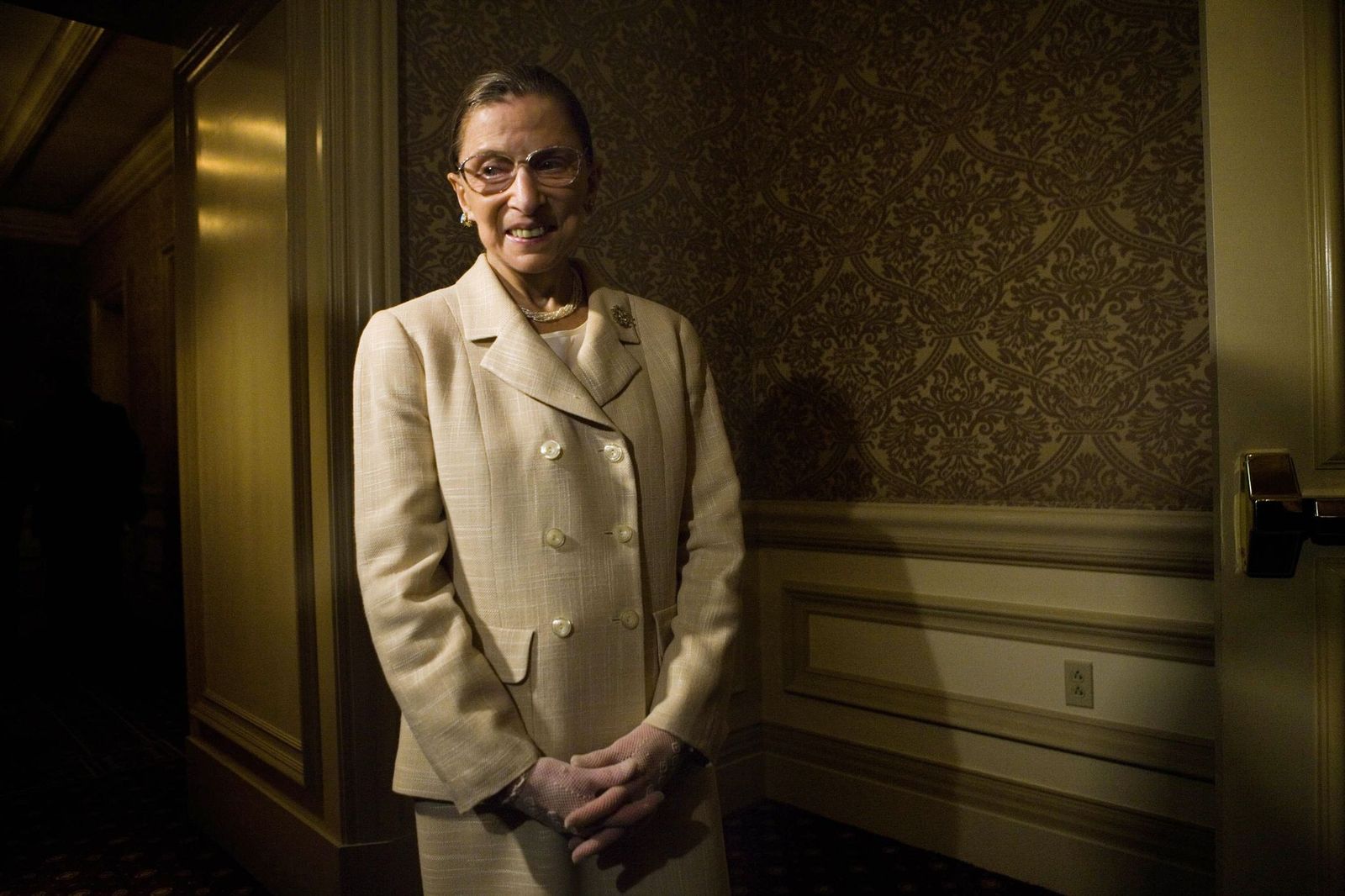 In a book titled "I Know This to Be True: Ruth Bader Ginsburg," she also recalled her deep connection with her late spouse, Marty Ginsburg. The famous court justice said she had the great fortune of marrying a man who took her work as significant as his. 
The book belongs in a series where famous historical figures answer the same questions while giving spot-on advice on life and leadership.  
Aside from Ruth, other figures that partook on the series include lawyer Bryan Stevenson, teenage climate activist Greta Thunberg, feminist Gloria Steinem, NBA star Stephen Curry, and Mandela. 
He had no choice because his wife's cooking was terrible. 
Mandela's answers were reportedly collated posthumously from numerous quotes in previous interviews. Ruth's love for equality was nurtured in her life long relationship with Marty. They were married for more than five decades before he died in 2010 and share two kids, 64-year-old Jane and 54-year-old James. 
In recent years, Ruth has steadily gained popularity among the masses, and when a hit documentary centered on her life and a biological movie surfaced, she became even more popular. 
Before that, she toiled for years reviewing laws that judged using gender as a basis, and her husband supported her all the way. In "I Know This to Be True: Ruth Bader Ginsburg," Ruth describes her husband as a man with a great sense of humor. 
Glasgow City will carry the name of Ruth Bader Ginsburg on their strip this season to honour the "feminist icon and role model".https://t.co/l9qI57F7fr pic.twitter.com/zMB1ZhsFnx

— BBC Sport Scotland (@BBCSportScot) September 23, 2020
She declared that he had harbored no insecurity about himself, which prevented him from seeing her as a threat or competition. According to Ruth, he had considered her unique because she was someone he had planned to spend the rest of his life with.
Their marriage was one of bliss, and Marty Ginsburg was tagged a "progressive" man ahead of his time in that he did everything necessary to make sure his wife had what she needed to be all she ever aspired to be. 
Supreme Court Memorial Service for Justice Ruth Bader Ginsburg - LIVE at 9:30am ET online here: https://t.co/6vvWi9ga7M

Justice Ruth Bader Ginsburg Lying in Repose at the U.S. Supreme Court - LIVE at 11am ET online here: https://t.co/IG6dyu8N2d#SCOTUS pic.twitter.com/Qes1CpdqKC

— CSPAN (@cspan) September 23, 2020
The man reportedly picked up cooking after receiving a french cookbook as a gift. He had no choice because his wife's cooking was terrible. 
Once he began, he continued to be the one to put food on the table throughout their union, all the while supporting and promoting her ambitions with his connections as a successful tax lawyer. 
She carried too much weight, and for too long. We should live in an America where we only need to send condolences to everyone who knew and loved Justice Ginsburg, and not to the nation and democracy as a whole. I wish that we could simply mourn her. Alas. https://t.co/vuy6BsIyQO

— Jamil Smith (@JamilSmith) September 18, 2020
The couple reportedly met in 1950 as students of Cornell University. According to their son, Marty quickly fell in love with her beauty and her brains while Ruth took her time.
They tied the knot in 1955, and both enrolled in Harvard Law School afterward. Supreme Court Justice Ruth Bader Ginsburg died on Friday at age 87 after a battle with metastatic pancreatic cancer. RIP Ruth.