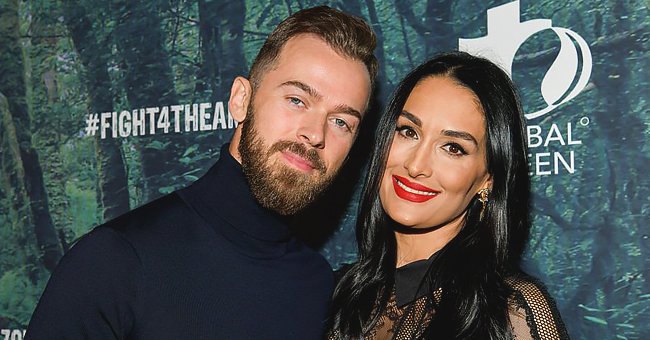 Getty Images
Artem Chigvintsev Reveals Wedding Plans with Nikki Bella after Tapping Ends for DWTS
Congratulations are in order for "DWTS" alums, Artem Chigvintsev and Niki Bella, who recently divulged plans to get married.
In the wake of his latest feat in the 29th season of the celebrity dance competition show, "Dancing With The Stars," Artem Chigvintsev discussed plans to marry fiancée, Nikki Bella.
During a virtual interview with Terry Seymour of "Extra," the "DWTS" contestant and his partner, Kaitlyn Bristowe, shared details about their time on the show.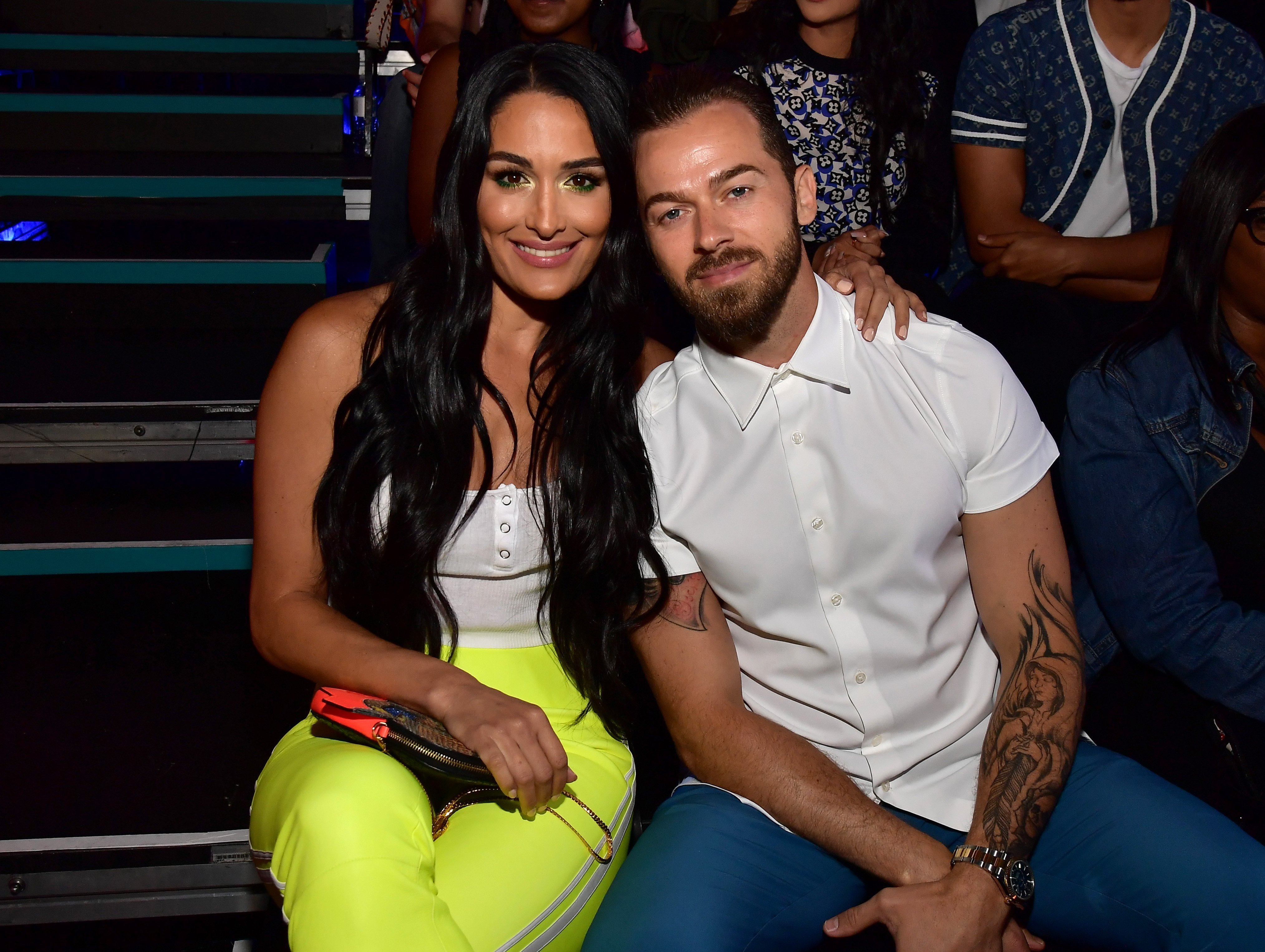 Nikki Bella and Artem Chigvintsev during Nickelodeon Kids' Choice Sports 2019 at Barker Hangar on July 11, 2019. | Photo: Getty Images
While reflecting on their excitement overcoming second place on the leaderboard this week, the conversation steered towards Chigvintsev's family. Lightening up, the 38-year-old new dad stressed how much he wanted to win the competition, and invariably, the mirror ball to add to his son's nursery collection.
He went on to speak on his relationship with his fiancé, Nikki Bella, and plans to make her his wife. Chigvintsev explained how the ongoing novel coronavirus pandemic might be the only thing hindering their timely marriage saying:
"We don't want to do the wedding with masks. We want to do it when things get better."
Despite the seeming reservation over holding the wedding, the father-of-one gave fans a ray of hope, confirming it would happen "soon."
Since the arrival of their son on July 31, many have looked forward to witnessing the couple become a married pair. Sadly, that was yet to be, to most fans' disappointment.
In response to Artem Chigvintsev's post, Nikki Bella wrote a touching note, asking her partner to elope with her to San Diego.
In their defense, Chigvintsev and Bella revealed the baby arrived when they were least prepared to handle the situation. According to them, the novel coronavirus pandemic hindered several of their plans, including prenatal classes.
As a result, the majority of their efforts as new parents came from on-the-job experiences. Notwithstanding, their principal aim remained to make their newborn, Matteo Artemovich Chigvintsev, proud of them.
Admittedly, participating in "DWTS" this season with the intent to win was Artem Chigvintsev's way of making his son proud. Earlier this week, the pro dancer utilized social media to reflect on his love for his fiancé and their son, and how much he missed them.
The star shared a photo of Bella, who was in Los Angeles with Matteo. Across the picture, he wrote a heartfelt message, asking her to "come back soon."
In response to Artem Chigvintsev's post, Nikki Bella wrote a touching note, asking her partner to elope with her to San Diego for "another beach sunset."
Leaving his sweetheart home alone with their one-month-old newborn to participate in the show was difficult, but winning the prize for their son was definitely worth it.
Please fill in your e-mail so we can share with you our top stories!