Kate Middleton Looks Pretty in Pink Trousers for Her Latest Public Appearance
The Duchess of Cambridge and wife of Prince William, Kate Middleton, in a recent post on Instagram looked beautiful in sweet pink trousers for her latest public appearance. 
In a recent Instagram post, the Duchess of Cambridge, Kate Middleton, looked elegant in sweet pink trousers for her latest public appearance on Tuesday.
Middleton, who stepped out to meet with parents at the Old English Garden in Battersea Park to hear how they fared with support groups during the lockdown, looked more beautiful than ever in her simple, stylish outfit.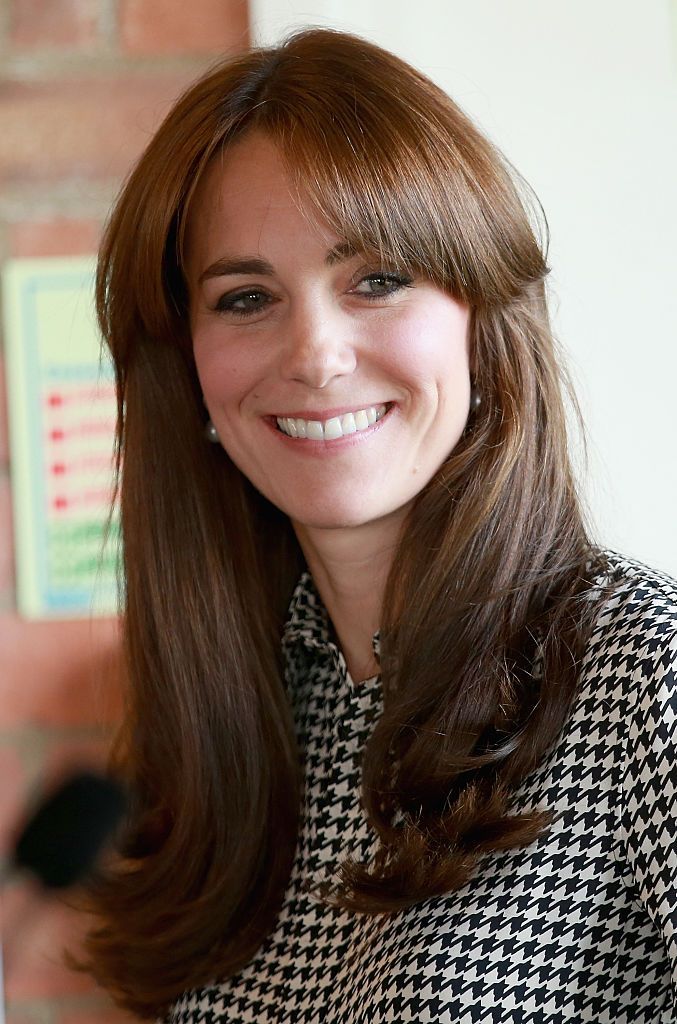 The Duchess had a nice white short-sleeved top tucked into a pair of sweet pink pant trousers that cut off just above the ankle. She also wore a simple pair of white trainers to complete the look. 
The stylish royal accessorized with an elegant gold necklace, a large black ring, and golden bangles. Her hair was styled in her signature side parting, and it fell delicately to her shoulders, as she beamed brightly. Beneath the post was the caption:
"To you and your army of volunteers out there, a huge well done. I, like you, would love to see peer-to-peer support more embedded and celebrated…"
After months under lockdown, the royal must be more than excited to resume her work with children and family causes. Tuesday's solo appearance was the first since she returned to work after her summer break. 
However, Middleton reportedly stepped out in London with Prince William earlier this month to visit some organizations. Unsurprisingly, she turned stylish in a pink dress and gemstone earrings to match. 
The couple paid the visit to express their support and appreciation for the NHS staff .
It was also reported that the Duchess's necklace on Tuesday was in honor of her three children, Prince George, Princess Charlotte, and Prince Louis. The beautiful double chain had three charms bearing the initials of each of her children; G, C, L.
It also goes without notice that the Duchess's Tuesday outfit was first debuted during a private visit with her husband to the London Ambulance Service 111 control room in Croydon. 
Only then, she wore the complete suit set, not just the pants as she did on Tuesday. She also combined the look with an elegant pair of silver heels and had her hair styled in her signature fashion. 
The outfit was reportedly made by British retailer Marks & Spencer. The couple paid the visit to express their support and appreciation for the NHS staff as they did their jobs efficiently during the pandemic. 
Prince William and Middleton will, no doubt, have months ahead since the lockdown measures have slightly eased. The world, however, continues to expectantly watch out for the Duchess and her stylish public appearances.