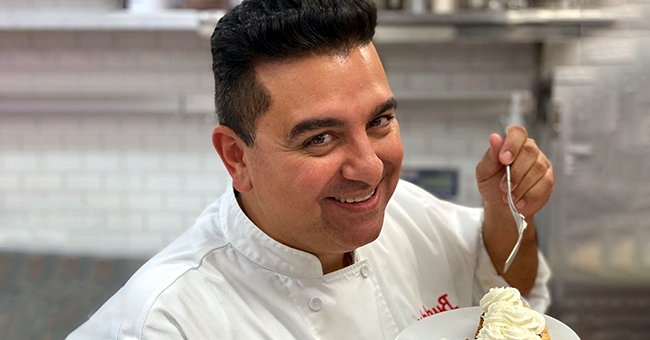 Instagram/buddyvalastro
Buddy Valastro of 'Cake Boss' Recovering after Hand Was Impaled in Horrific Accident
Reality television personality Buddy Valastro has a lot to be thankful for as he recovers from a post-accident hand injury.
"Cake Boss" star Buddy Valastro has decided to embrace the positive vibes as he convalesces in a hospital after surviving a horrific accident.
Via Instagram, the 43-year-old baker shared a photo of himself taken at the hospital. The post featured the icon lying on a hospital bed, with his right arm securely wrapped in bandages.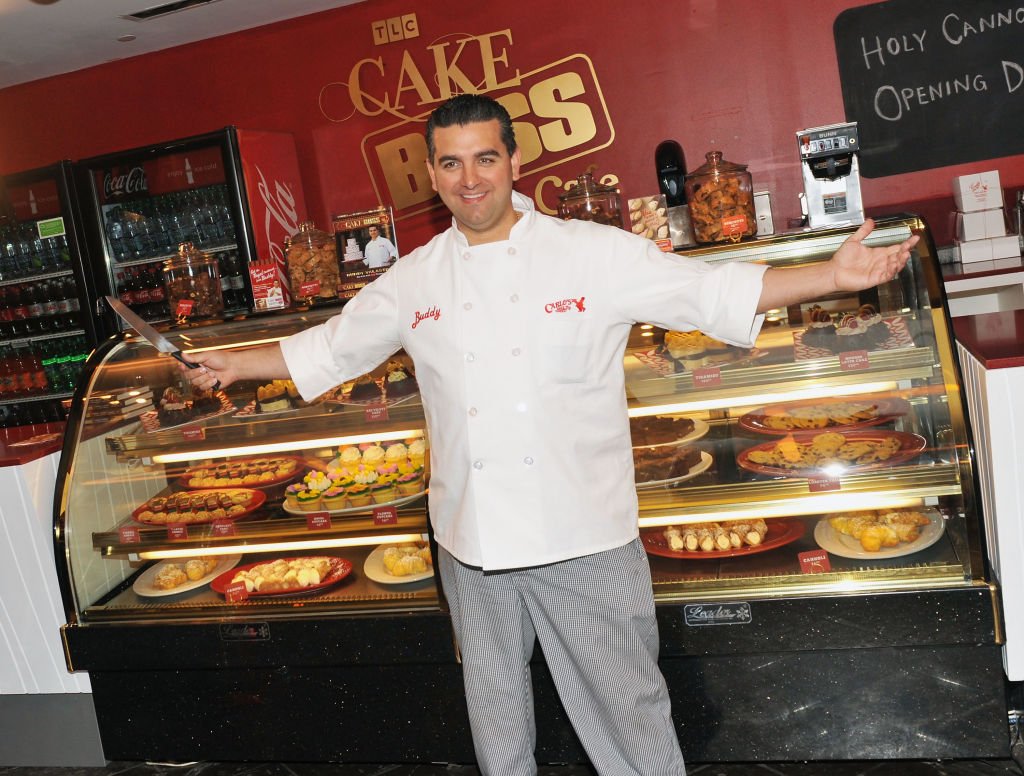 Buddy Valastro, the "Cake Boss" attends the grand opening of The Cake Boss Cafe at the Discovery Times Square Exposition Center on May 12, 2011. | Photo: Getty Images
His other arm also sported a medical accessory required for passing intravenous fluids into his body as part of his treatment regimen.
Valastro revealed in his caption that he was involved in an accident only days before and was currently recovering. He also poked fun at his thoroughly bandaged hand in the post which read:
"I was involved in a terrible accident a few days ago. What do you think of my new accessory?"
Following the television icon's Instagram revelation, fans flooded the comment segment with consoling words. Many wished him a quick recovery while expressing their sadness over his misfortune. Others extended their prayers and words of encouragement to the cake lord.
News of Valastro's accident broke days ago, with several outlets reporting that the icon impaled his hands while enjoying quality time in his home's bowling alley. According to the reports, the accident resulted from a malfunctioning bowling pinsetter.
After determining his alcohol levels, they confined him to a cell overnight.
Although family members confirmed that the malfunction was a common occurrence, it appears Valastro was not too lucky this time. The mishap has subjected the reality star, who has put a smile in many faces through his baking expertise, to multiple surgeries since its occurrence.
Among his numerous fans is actress Gigi Hadid, who got her dream birthday in April, thanks to Buddy Valastro's cake treat. This is not the first time the "Cake Boss" star has experienced a close call with an accident and slipped out of it.
In 2014, the icon had a near miss after he drove his 2014 Corvette while under the influence of alcohol. Luckily, New Jersey cops spotted him driving erratically and stopped him before he could do severe damage.
After determining his alcohol levels, they confined him to a cell overnight. Unfortunately, the incident, being potentially more severe than an encounter with a bowling pinsetter, resulted in legal consequences.
Gladly, it all turned out okay, with Buddy Valastro taking home an important lesson, while his fans and cake lovers recovered their beloved palate-teasing chef.
Please fill in your e-mail so we can share with you our top stories!