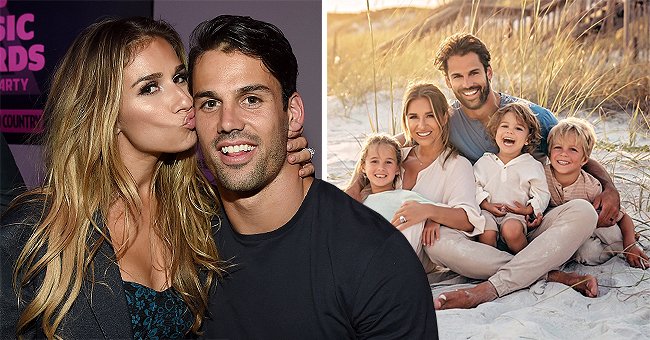 Instagram.com/jessiejamesdecker | Getty Images
Here's How Jessie James Decker and Her Husband Eric Find Alone Time While Juggling 3 Kids
Jessie James recently opened up on how she manages to get some time alone with her husband, Eric while running her busy life and simultaneously fulfilling her duties as a mother of three.
Jessie James recently had an interview with Daily Pop on how she manages to balance family time with her various business ventures.
The beautiful singer-songwriter is not only making preparations to release new music, but she has also been busy expanding her clothing line. She also recently authored a new cookbook titled, "Just Feed Me: Simply Delicious Recipes from My Heart to Your Plate."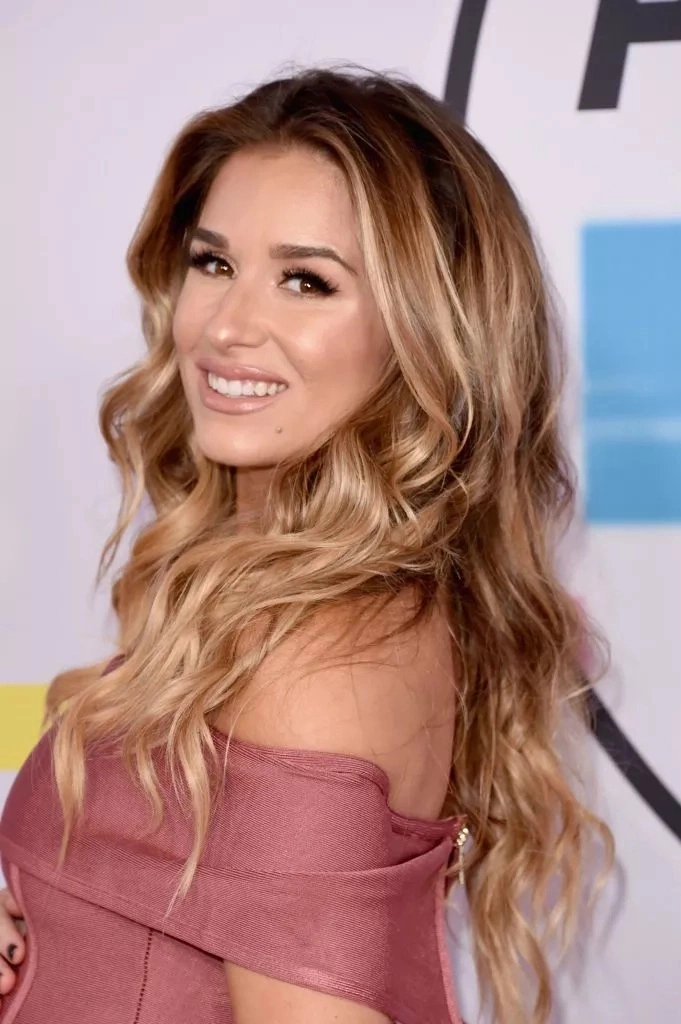 Singer Jessie James Decker arrives at the 2017 American Music Awards at Microsoft Theater on November 19, 2017 in Los Angeles, California. | Photo: Getty Images
Amidst all of these, the beautiful singer has been wholly involved in raising her three children alongside her husband of 7 years, Eric Decker.
When asked how she and her husband are coping with everything, Jessie answered that they were adjusting, and though they have been finding creative ways to spend alone time together, it was still a tough challenge. She said:
"Our kids are back in school. They go to an independent, like a private school, so they chose to let the kids go back but following lots of rules."
Speaking about her latest venture, Jessie told E! co-host, Carissa Culiner, that her husband was a fan of her work but was not the most helpful.
According to her, he was not a good enough critic of her work because he would often tell her it all tasted good. The talented singer even joked about how she was convinced that Eric married her because of her excellent dishes.
According to Jessie, the new music is "the best music" she has ever made.
Luckily for her, her daughter, 6-year-old Vivianne Rose, has excellent taste and is honest enough to judge her mother's dishes, effectively making her Jessie's go-to for feedback.
Aside from Vivianne Rose, Jessie also shares two sons, 5-year-old Eric II and 2-year-old Forrest, with her husband. In a conversation with ET, she spoke about the effects of the quarantine on her family. She said:
"We're always together, we're very family-oriented, but this almost forced us to just be together 24/7, like it did all the families out there."
Jessie admitted that while she had loved the extra time she got to spend with her family, it was not without its challenges. In the interview, the proud mother once again noted how hard it was for herself and her husband to get someone on one time with their kids around.
She also specifically stated that there would be no quarantine babies for them. While they had not permanently ruled out the possibility of having more kids, Jessie admitted that they were not trying to.
Jessie also shared an update concerning her new music with ET. The singer revealed that she should have gone on a tour with new music this summer; however, it got rescheduled due to the COVID-19 pandemic.
According to Jessie, the new music is "the best music" she has ever made; hence, she has decided to wait for the right time to put it out with her record label's blessing. Judging from her faith in what she put together, it is apparent that the new release will have been worth the wait.
Please fill in your e-mail so we can share with you our top stories!