China McClain Praised for Bringing Back Childhood Memories While Singing 'ANT Farm' Theme Song
Actress China McClain of "House of Payne" fame gave her fans nostalgic feelings when she shared a video of herself singing the "A.N.T. Farm" theme song. 
Fans of American actress China McClain re-lived their childhood memories when she shared a short TikTok video of her singing the "A.N.T. Farm" theme song. 
In the video which McClain shared on her Instagram page, she was on low cut and wore a deep blue spaghetti top, showing off her beautiful skin. She also wore a white earpiece.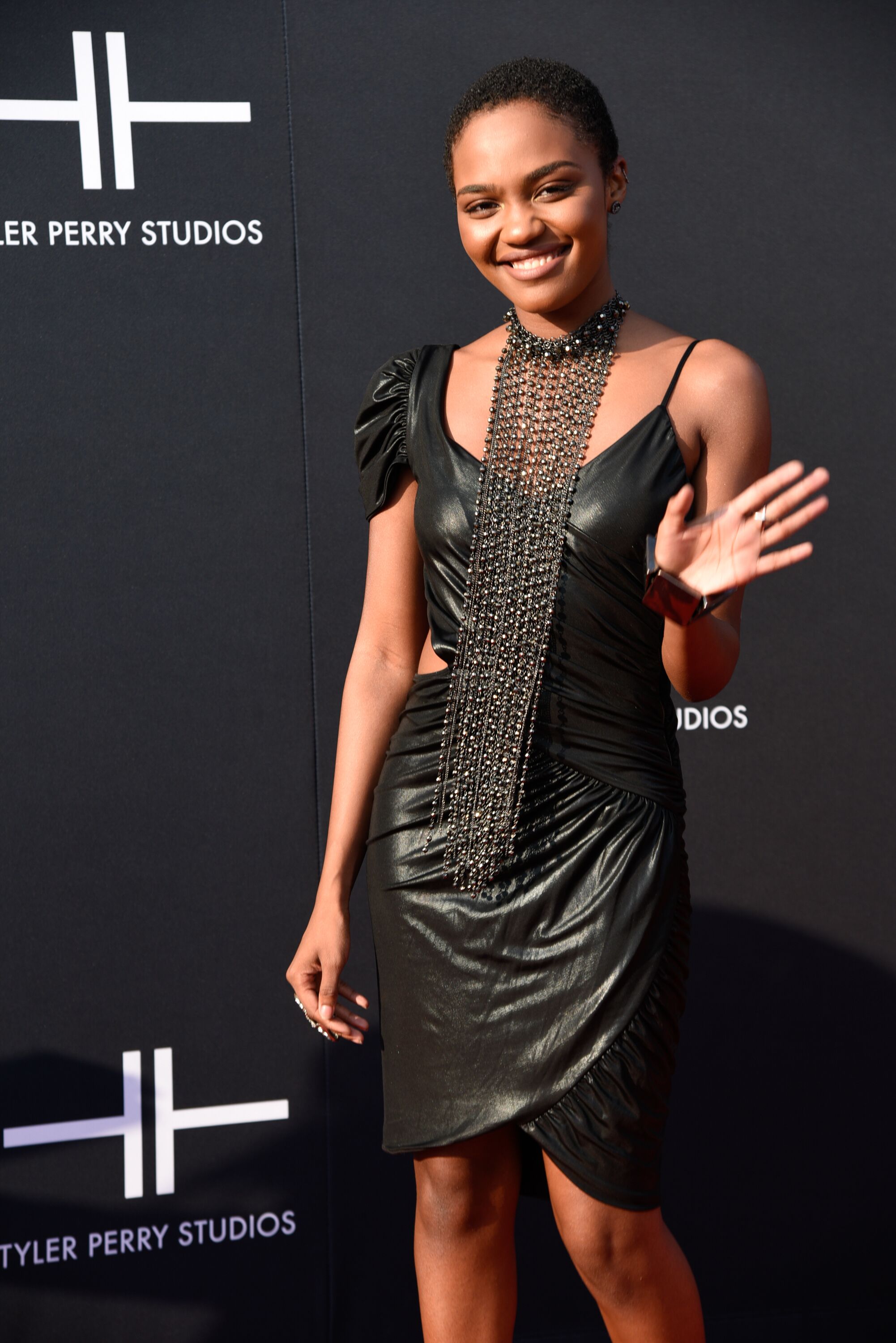 The video was split into two halves. One half showing McClain and the other showing a lady who hummed the theme song's intro. 
McClain listened to the intro, smiled, and clapped at the end before singing the lyrics of the song, which says, "I am you and we are exceptional, Yeah, exceptional." The actress captioned the post: 
"forgot to post this here?."
Mcclain's fans rushed to the comments section of her post to say how they felt after watching her video. One fan noted it brought back childhood memories while another fan said it was nostalgic. 
A third person the video brought them back to when they were six years old, while many more fans shared similar sentiments.
An emotional McClain said she misses him a lot, describing him as her best friend and a fun being.
McClain is from a family of entertainers with her father, Michael McClain being a music producer, vocalist, writer, and sound engineer, while her mother is a vocalist and songwriter. 
It was not a surprise to see her towing a similar path in entertainment. She first portrayed the character, Alexis in the 2005 film, "The Gospel" when she was seven years old. 

She also starred in the 2007 film, "Daddy's Little Girls" before earning national acclaim playing Jazmine Payne in Tyler Perry's "House of Payne." McClain also starred in "Grown Ups" where she portrayed Charlotte McKenzie. 
McClain currently portrays Jennifer Pierce, an upcoming superhero named "Lightning" in CW's "Black Lightning." Pierce is the daughter of the DC Comics-based character, Black Lightning. However, before bagging that role, McClain was already a Disney star. 

She attained international recognition starring in Disney's "A.N.T. Farm" where she played the character, Chyna Parks, from 2011 to 2014. 
The actress also bagged roles in the Disney films, "Descendants 2" and "Descendants 3, which were released in 2017 and 2019, respectively.
She co-starred with the late Cameron Boyce in "Descendants 2." The actor died in July 2019, a month before the premiere of "Descendants 3." He was close friends with McClain. 

Speaking about his death, an emotional McClain said she misses him a lot, describing him as her best friend and a fun being. She also said she never knew he battled with epilepsy and seizures. 
McClain is now 22 years old and already has an enviable list of achievements for someone in her age bracket. It has all come together to make her the superstar that she is.