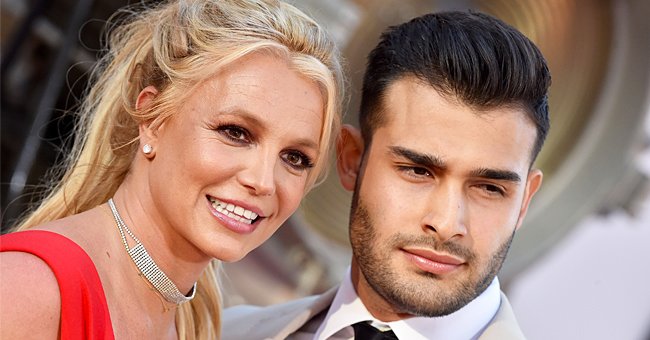 Getty Images
Fans Not Amused with a Video of Britney Spears & Sam Asghari Goofing around with IG Filters
American Singer Britney Spears and her boyfriend Sam Asghari appeared to have gotten to the wrong side of their fans following a video posted on Instagram.
Award-winning singer Britney Spears and her fitness trainer boyfriend Sam Asghari, were having one of their hearty moments and decided to share their mood with their fans but got a reaction they weren't bargaining for.
The singer and her lover seemed to be in one of those goofy moments and were seen laughing and enjoying each other's company. Although some fans saw it in the right frame, others were having none of it.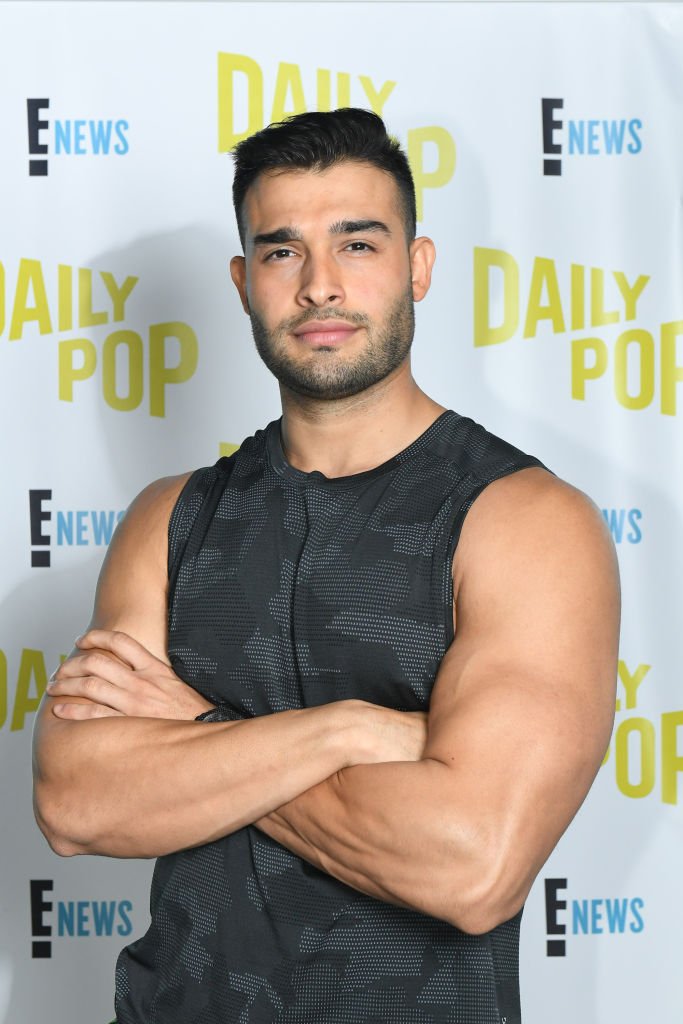 Celebrity Trainer Sam Asghari stops by to work out the Daily Pop team | Photo: Getty Images
In the video which the singer shared with her over 26 million followers, the couple used Instagram filters to enlarge their eyes and alter their voice in a show of fun.
The shot clip begins with Sam exclaiming, "my God, you are so beautiful! this is why I fell in love with you," to which an amused Britney responded, "thank you, Sam." In the video, Sam could be heard saying: "It's not bad; this is the way we look, and we love it!" as Britney laughed on with wild excitement.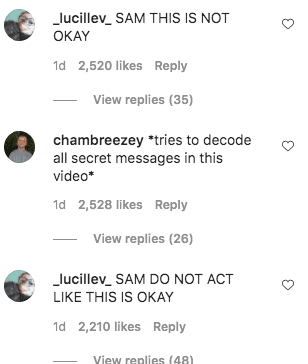 Fans' comments on Britney Spears' Instagram post | Photo: Instagram/britneyspears
Britney, who was wearing a black V- t-shirt in the 13- seconds funny video, didn't know that some fans would consider the video offensive and sickening.
The video has so far received over 286,931 likes and over 10,663 comments showing the mass involvement of her fans in this attempt at humor. One fan noted that the video was not okay, calling Sam out, while another fan said that the video scared him.
Britney is said to be "madly" in love with the younger man and would love to marry him.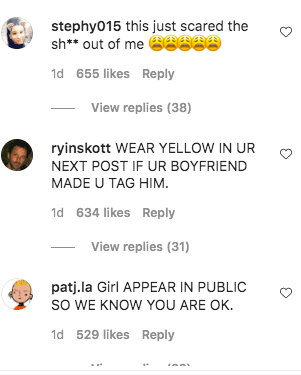 Fans' comments on Britney Spears' Instagram post | Photo: Instagram/britneyspears
An irritated fan suggested that the video was the couple's plan of making their relationship "look real," while others insisted that "the real" Britney Spears was not in the video.
The 38-year-old singer has had some rough years behind her, leading to her fans being suspicious of everyone, including her latest love interest, Sam Asghari.
#FreeBritney# has become a trending topic amongst fans of the "In the zone" singer following a recent revelation that she has been in conservatorship since 2008 following a series of mental breakdowns.
Fans have questioned Asghari's role in the singer's life amidst speculations that he is controlling and manipulating the singer. Most attacks in the video were targeted towards the Iranian-born Sam. Another visibly irritated fan remarked: " I hate that man."
There have been different conspiracy theories amongst her fans, and there are rumors that the famous singer is dropping cryptic messages on her TikTok videos to ask for aid.
Against popular opinion, sources close to the singer have described Sam as supportive and a source of happiness to the mother of two. Spears has also been said to find her rhythm again with the fitness enthusiast after two failed marriages.
The couple is said to have spent the COVID-19 induced lockdown together working out and finding other healthy ways to spend time at the singer's place.
Following the reactions from the video, Sam has come out to defend his superstar girlfriend and even said that she was herself without caring what others thought. Spears does seem to have found a shoulder to lean on as she navigates through her difficult times.
Please fill in your e-mail so we can share with you our top stories!