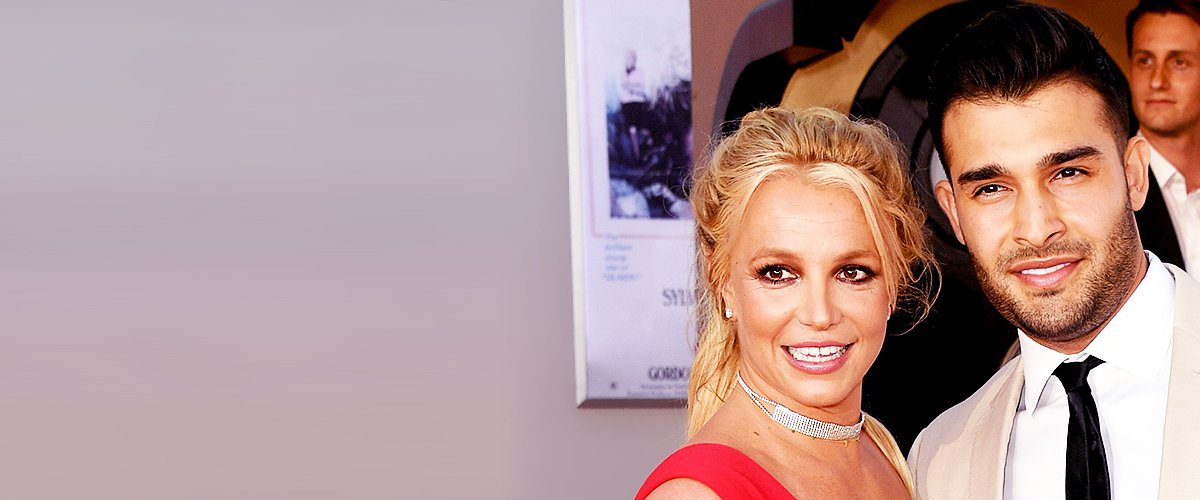 Getty Images
Britney Spears' Boyfriend Sam Asghari Is Also a Personal Trainer — Meet Him
Pop singer and dancer Britney Spears has a man in her life that has helped to keep her grounded. The two who have been going steady for almost three years often gush about each other on social media.
Many know the name Sam Asghari, but not a lot is known about the handsome hunk who is helping Britney through her tough times. Here is a sneak peek into who Sam is and the journey that has brought him here.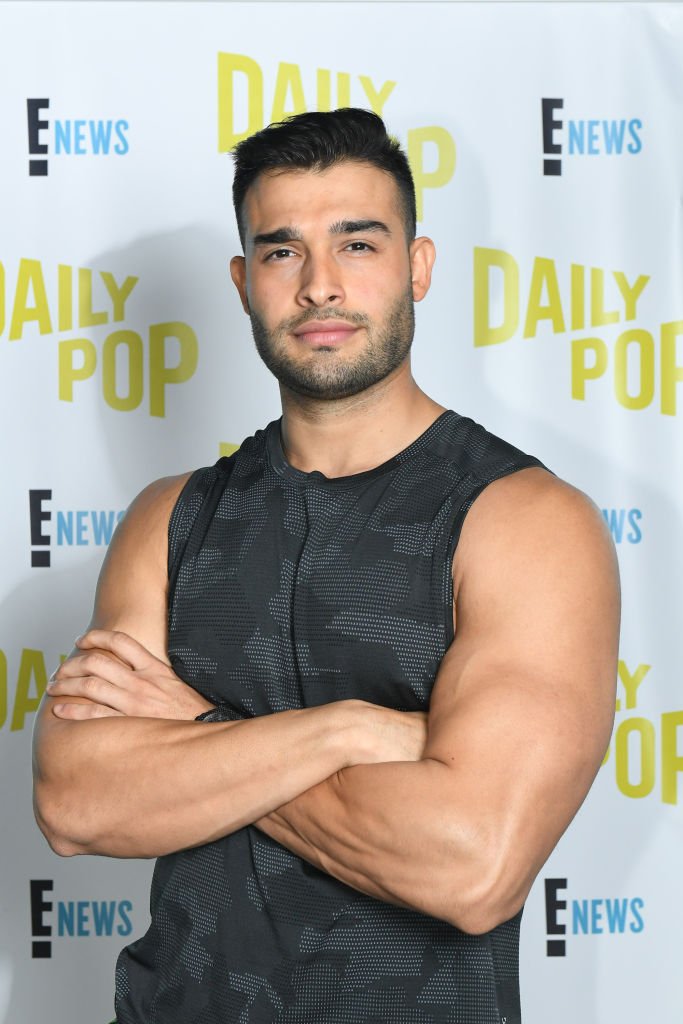 Celebrity Trainer Sam Asghari stops by to work out the Daily Pop team | Photo: Getty Images
WHO IS SAM ASGHARI?
Famously known for his handsome face, physique, and love life, there is more to Sam than meets the eye. The 26-year-old has had quite an exciting journey, and in the two-and-a-half decade-plus he has had to live on earth, Sam has made drastic life changes that have left people in awe.
Sam is a fitness enthusiast who, at some point in his life, weighed almost 290 pounds and was depressed. Growing up, he wanted to become a police officer or a footballer so that he would not need to go to school as he dislikes education.
Sam started playing football in high school and was soon drafted to play as a linebacker for the University of Nebraska before he was dropped from the team before the start of freshman year.
With nothing to look forward to, Sam turned to food, and within six months of being dropped, he gained a considerable amount of weight that left him depressed. The moment of epiphany came when one day, at the age of 19, he was alone in his room and realized that he was not happy with his lifestyle choice.
Following this, Sam decided to lose weight and hence began his journey into the life he now has today. Hitting the gym and changing his diet, within a couple of months, he lost about 100 pounds, and that was only the beginning.
He soon realized he was going on about the weight loss journey in a lousy manner, which caused him to have fainting spells and a lean body mass. After speaking to some nutritionists about this, Sam started working and eating right to help him achieve his goal of a better physique.
Now, almost six years after making that decision, Sam is in a better place where he not only trains people to be fit, but he also models and is set to act on the big screens.
EARLY LIFE
Things were not always tumultuous for Sam growing up. Born and raised in Tehran, Iran, he is the only son of his parents and the last of four children.
When he was two years old, his father moved to America to become a tow truck driver in the hope of making a better life for the family. At the age of twelve, Sam had to leave behind the friends and family he knew to move to America to be with his dad.
Speaking of that experience, he recollected that he was sad at the time because he had to leave his sisters, mother, and friends to start a new life in America.
Following the move, the fitness trainer threw himself into sports in high school, where he joined his first US football team and found a community that helped make his transition and stay easier.
CAREER
Before coming to the limelight, Sam worked a series of jobs that helped to pay the bills and put food on the table, although there was no satisfaction found in the roles.
At a time, he worked three jobs that included being a bouncer at a club, and a clerk at Gold Gym. Following his transformation, he had to stop working some of the jobs and focus solely on fitness and fitness training.
From there, he moved from being a sales clerk at the gym to becoming a fitness trainer who was dedicated to helping people achieve their fitness goals.
By this time, Sam had undergone a drastic change, and his sister, who had by then joined the family in the US, asked that he consider modeling.
His sister linked him up with a modeling gig with Micheal Costello in 2015, and from there on out, Sam was no longer just a personal fitness trainer; he became a fashion model and an on-screen model.
After the modeling gig, he was cast to be a model in Fifth Harmony's "Work From Home" music video, after which he also got cast to feature as the model in Britney Spears' "Slumber Party."
Asides modeling, Sam has his soccer academy, which is dedicated to training people who are interested in the sport. Currently, he has stated that he has an acting stint though details are still sketchy due to contractual agreements.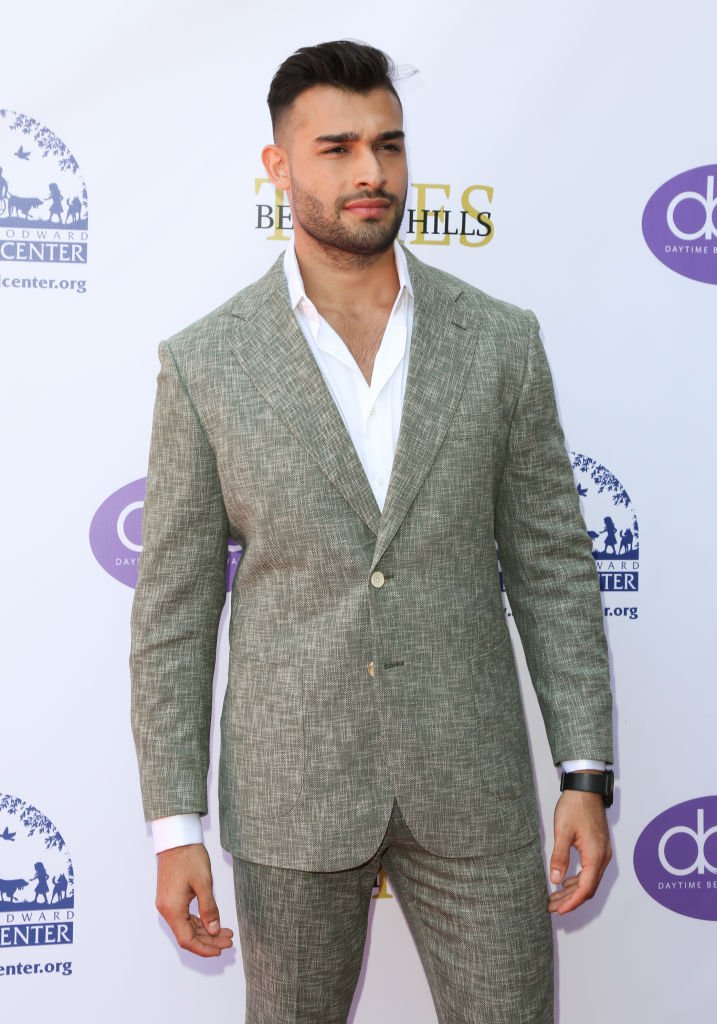 Sam Asghari attends the 2019 Daytime Beauty Awards at The Taglyan Complex on September 20, 2019 | Photo: Getty Images
RELATIONSHIP WITH BRITNEY SPEARS
The set of a music video shoot might not be where most people find love, but for Sam and Britney, the two found each other on the set of "Slumber Party."
While on set, the couple spent quite a lot of time together just talking and enjoying each other's company. Five months after the shoot ended, Britney gave Sam a call as she found him funny and attractive.
The two went out for Sushi, and from there, their relationship blossomed. In 2017, they became Instagram-official with Britney sharing a picture of them at dinner. From then on, Sam and Britney have never failed to share moments from their relationship with fans and followers.
Not minding the 13-year age gap, Britney has found a lover and confidant in Sam. She expressed that being with him has taught her quite a lot of lessons on humility, love, and reliability.
Despite the tough times Britney has been through, from breaking her bone to taking care of her father or the conservatorship issue, Sam has stood tall beside his woman, giving her the necessary motivation and cheer that she needs.
ACHIEVEMENTS
In 2019, Sam was given the Daytime beauty award for his outstanding achievement in fitness. To receive the award, Britney was there to support him amidst the personal troubles she was going through.
Please fill in your e-mail so we can share with you our top stories!