'Empire' Star Gabby Sidibe & Her Boyfriend Brandon Frankel Sweetly Cuddle in Romantic Selfies
"American Horror Story" star Gabourey "Gabby" Sidibe and her boyfriend Brandon Frankel always steal hearts with their cuteness. Frankel recently treated his fans with a bunch of photos of them looking all loved up and it is the most precious thing ever!
"Empire" star Gabby Sidibe and her longtime boyfriend Brandon Frankel are the definitions of relationship goals! The lovebirds usually manage to make their time together so special and fun. 
The couple always delights their fans on Instagram with wholesome pictures showing the precious bond that they share. So far, Frankel is winning the social media snap sharing game.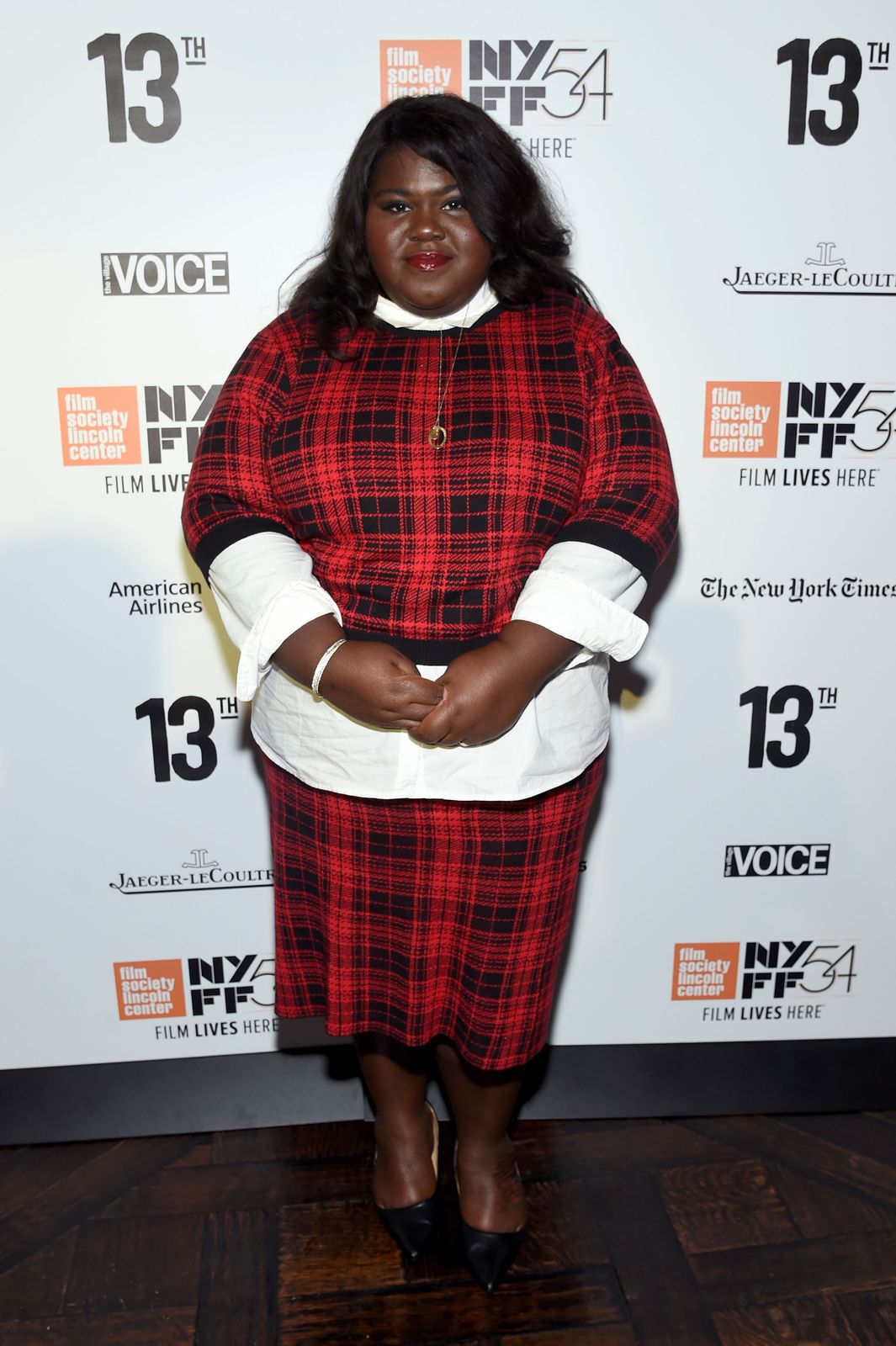 BETTER TOGETHER
Recently, he blessed his followers with yet another series of heartwarming photos of himself and his queen and they look so perfect. It seems like the snaps were not taken at the same time since they donned different outfits. 
In the first three pictures, Sidibe looked amazing in a top with prints of little doughnuts. She painted her lips bright pink, a color that suited her pretty well. With some subtle makeup on, she looked like she was ready to head out for a date. 
Sidibe did not have much luck in the relationship department before she met Frankel.
As for Frankel, he looked handsome with a basic black tee on. In the next four pictures, he switched to a more relaxed look with a Hawaiian shirt on. Meanwhile, Sidibe looked amazing with larger curls and a darker shade of pink lip color. 
WHY SIDIBE WAS MEAN TO MEN
Sidibe and Frankel have been enjoying their time together amid quarantine and unlike many other stars, their relationship seems to have gotten stronger as they spend more and more time together while indoors. 
The couple has a pretty interesting relationship. Before Sidibe met Frankel, she was so tired of being told what to do, especially by men, that she decided she would be meaner to them. She was tired of being told that women are supposed to be nice to men and take care of them. 
Sidibe thought it was ridiculous how men had the power and freedom to do whatever they want whereas women are expected to act a certain way. That is why she made a promise to herself that she would stand her ground and not be so nice to men as a way to rebel against societal expectations. 
The actress later thought it was a dumb thing to do, but the result was not so bad after all since she ended up meeting the man who accepted her the way she was. She has been holding on to him since 2019.
THE PERFECT MAN
Sidibe did not have much luck in the relationship department before she met Frankel. In fact, she once revealed that she found out her boyfriend was gay after she felt like he was not into her and started trying on her heels, and looked great on them, too! 
After Frankel came into her life, it seems like she had found the calm to her storm. She always wanted to be with an ambitious man who is smart and funny, and her boyfriend seems to meet that criterion. Together, they make relationships look easy.