'Growing Pains' Cast Reunites for a Virtual Reunion 35 Years after the Show's Premiere
In 1985, "Growing Pains" aired for the first time and went on to have a great following during its run. Thirty-five years after its premiere, the show had a virtual reunion with the cast.
On Thursday, the "Growing Pains" cast members took part in a remote reunion to celebrate 35 years since the show aired for the first time. The series premiered on September 24, 1985, and ended in 1992.
It stayed on our television screens for seven seasons and had a total of 166 episodes. Tracey Gold (Carol), Joanna Kerns (Maggie), Jeremy Miller (Ben), and Kirk Cameron (Mike) all took part in the virtual hook up.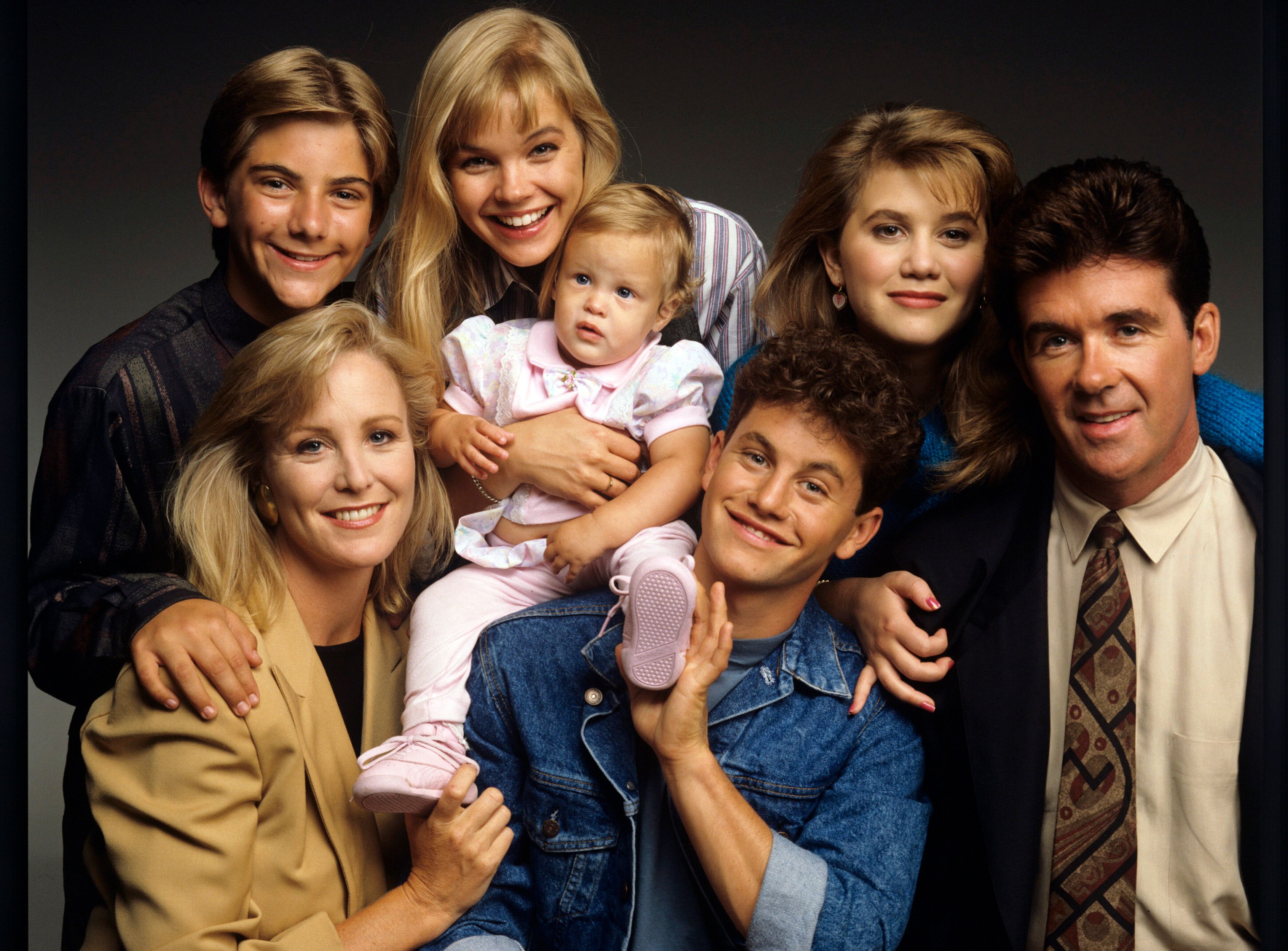 REMINISCING ABOUT THE PAST
The actors reminisced about their past days on the "Growing Pains" set. They also shared about how much they missed Alan Thicke, who was cast on the show after the series looked at 150 other actors.
Thicke used to play the role of the Seaver family's patriarch Doctor Jason Seaver. He, unfortunately, passed away on December 13, 2016.
Growing Pains debuted 35 years ago today and I've never felt older. pic.twitter.com/mBaXfiUp2S

— Darren Sweeney (@dwsweeney) September 24, 2020
MISSING THICKE
Kerns shared how she missed Thicke's ability to make them all laugh. She confessed that he was the most charming man she had ever met.
Alan's famous son, Robin Thicke, confirmed his father's death, at the time, in an Instagram post.
The actress revealed that they had been good friends. She recalled how she had seen him just a week before his death.
MILLER STILL MOURNS ALAN
Miller also admitted that he occasionally picked them the phone with the intention to call Thicke. He described the late actor thus:
"He was a huge part of our lives."
It's a #GrowingPains reunion! Watch our exclusive interview with the cast -- tonight on ET! https://t.co/x6DRtv0yBd pic.twitter.com/lv5LPXqpLE

— Entertainment Tonight (@etnow) September 24, 2020
GOLD IN DISBELIEF
Gold couldn't bring herself to believe that it was now 35 years since their show first aired. She noted how it still felt like they were working on the show just the previous day.
Cameron confessed that working on the show felt like he was working with his second family. The small group also shared some of their favorite episodes and many other topics.
WHEN DID ALAN PASS AWAY
Thicke passed away at age 69 after suffering a heart attack. The incident occurred while he was playing hockey with his son Carter Thicke. 
His famous son, Robin Thicke, confirmed his father's death, at the time, in an Instagram post. The singer called his father his best friend and the best man he ever knew.