Carrie Underwood Shares Her Experience Recording a Track with Her 5-Year-Old Son Isaiah
Carrie Underwood seems to be having the best time of her life as she shares her major victories in this year, (where music and family are concerned) on the "Today Show."
Carrie Underwood joined hosts on the "Citi Music Series" on the "Today Show" to talk about her first-ever holiday album, which is titled "My Gift" and her Academy Country Music Awards win.
Underwood recently won the Entertainer of the Year Award alongside Thomas Rhett as the category ended up in a tie. When asked about this, the singer said 2020 had been a year of strange things and those strange things were not necessarily bad.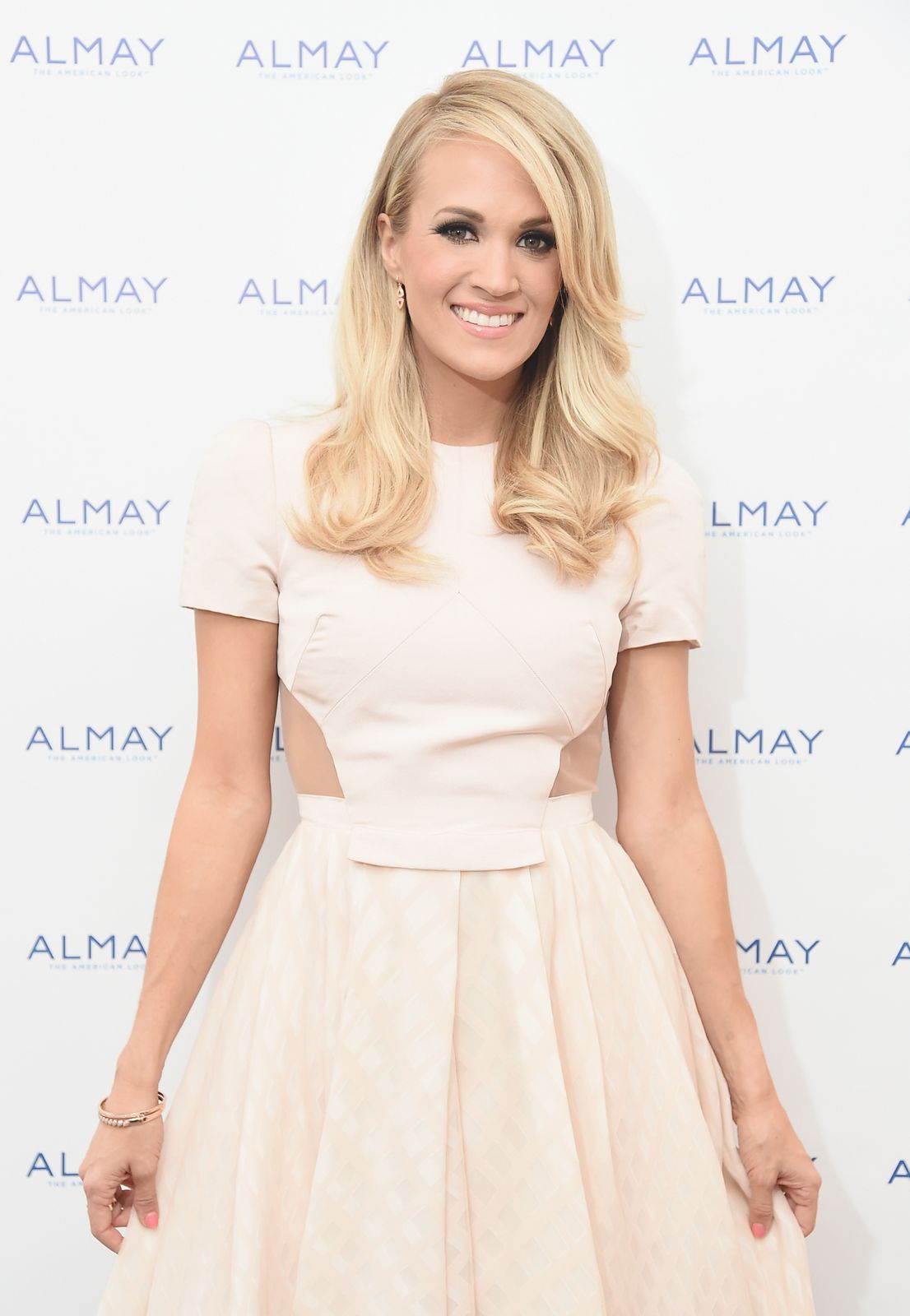 The country goddess, who forgot to acknowledge her husband and sons in her appreciation speech, called herself dumb for doing that and added that she felt great holding the award and didn't mind sharing.
Underwood has won the Entertainer of the Year award three times and is the only woman to have done so as the highest any woman has managed to get is one. 
The hosts also wondered how she managed to release an album amidst the pandemic, to which she responded that she started working on the album last year. She added that if not for that, they couldn't possibly have pulled it off.
The country star said they had all the sessions via Zoom as they found new ways to do everything. She also said she refused to let the year pass by without releasing the album.
.@carrieunderwood talks about her first-ever holiday album and her Academy of Country Music Awards win. #CarrieUnderwoodTODAY @Citibank pic.twitter.com/0V2XMiAoIi

— TODAY (@TODAYshow) September 24, 2020
The mother of two was grateful to have been able to produce such beautiful and positive music in 2020 and is hopeful that people will be able to have a beautiful Christmas filled with happiness through her music.
Underwood's 5-year-old son, Isaiah, also made it onto one of the tracks, "Little Drummer Boy," which spoke largely of the boy's personality as he was the type to bring whatever he had as a gift.
The album's title also stemmed from this as the musician considers music a gift she has received and is willing to share with everyone. She added that the 5-year-old did well on the track as he stirred a series of emotions in her when she listened to the playback.
Isaiah is no novice to music; he had joined his mother on her "Cry Pretty Tour" in 2019 with the rest of the family. The boy was also seen joining his mother for mic check on some pictures she uploaded of the tour.
The 37-year-old also announced a TV special with a live orchestra and choir on HBO Max as they were trying to bring the album to life.
Underwood has been quarantining with her husband, Mike Fisher, and sons, Isaiah and Jake in their Oklahoma home. She shared with the hosts that they happen to have a lot of space around the home and have been spending a lot of time outdoors.
She was glad to be able to spend such quality time with her family while getting to know them and watch them grow as her career would naturally not allow.