Check Out DJ Khaled & Nicole Tuck's Cute Son Aalam's Heart-Melting Smile as He Plays with a Toy
DJ Khaled shared a heartwarming photo of his adorable son Aalam playing with a toy in a recent post on his Instagram. 
In a recent post on his Instagram page, American record producer DJ Khaled shared an adorable picture of his and wife Nicole Tuck's son Aalam playing with a toy. 
In the photo, Aalam was seen crawling delightfully as he held on to a red toy truck. Smiling gleefully at the camera, he was dressed in a black shirt and bright red shorts.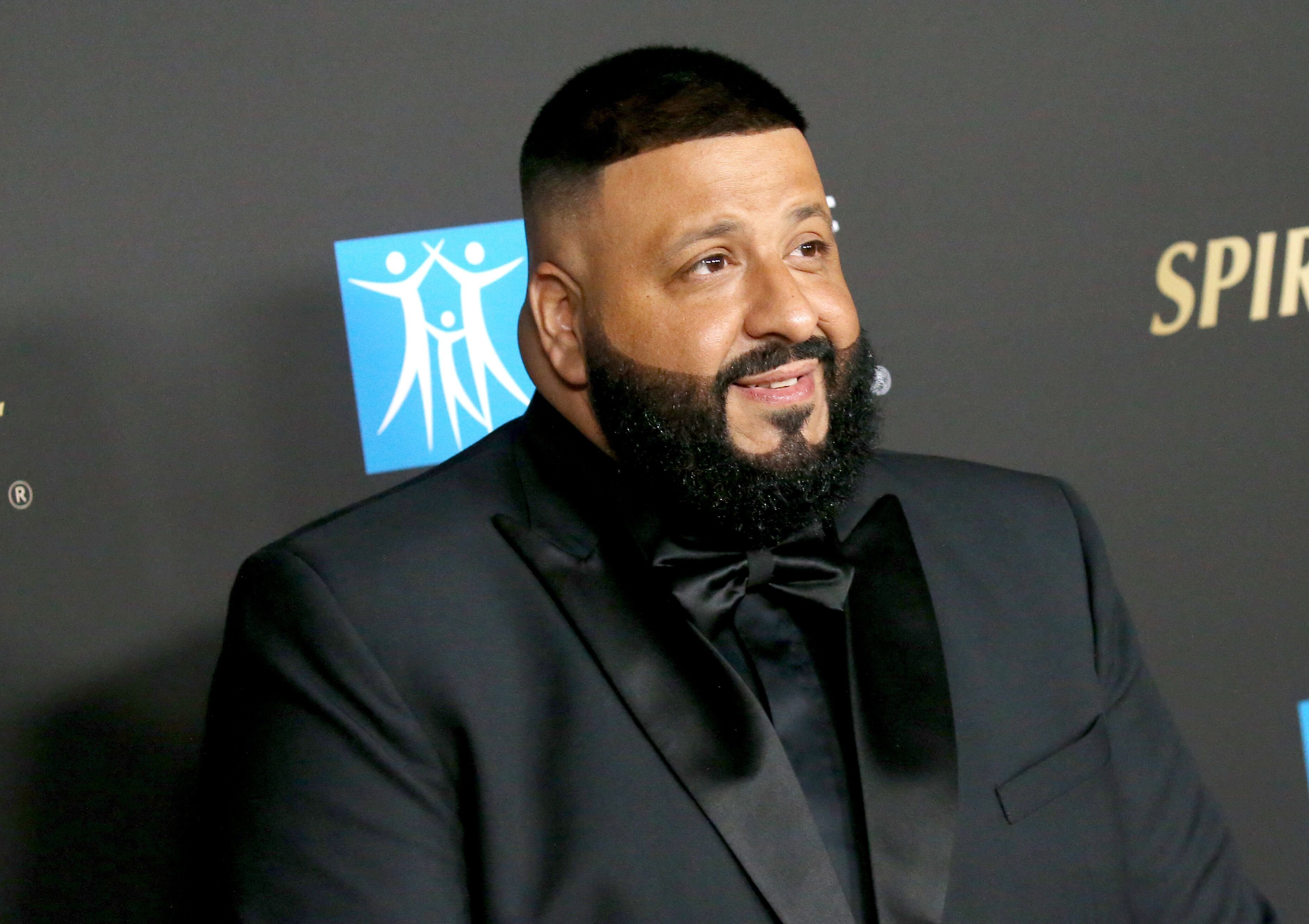 The picture was taken in a crowded playroom and surrounding Aalam was a cute colorful cot and his other playthings. The boy also had his curly matted hair styled to the side.
The photo garnered several positive reactions from fans and followers. The resemblance between Khaled and his son was also very glaring. Beneath the post, the proud father captioned: 
"@aalamkhaled ! My son !"
Aalam is not Khaled's first child. The couple welcomed their first child, Asahd, on October 23, 2016. The star's enthusiasm was displayed on social media as he immediately went to announce the birth.
The grateful father also went ahead to dedicate two of his studio albums to his little boy. The albums "Grateful" came out in 2017 and "Father of Asahd" was released in 2019. 
Khaled and Tuck were said to have filed to trademark Aalam's name through ATK entertainment. 
In September of 2019, Khaled announced in a post on his social media that he and Tuck were expecting their second child. The 44-year-old also expressed his excitement at the prospect of having another son. 
In January this year, Khaled reportedly revealed his child's name while giving his acceptance speech at the Grammys for winning best rap/song performance alongside John Legend. 
After paying tribute to his wife, the star divulged that the name Aalam meant "the world." He then went on to give his first son a shoutout, saying how much he loves the little boy. 
A few days later, it was reported that Khaled announced Aalam's birth through a series of photos on IG. In one, the newborn was swaddled in blankets as he laid on a bed while Asahd watched over him.
Also, earlier this year, Khaled and Tuck were said to have filed to trademark Aalam's name through ATK entertainment. The couple also did the same for Asahd after he was born.
The trademark was to allow them to use their names on products, CDs, DVDs, fragrances, children's books, and many other things without a hitch. Khaled and Tuck clearly plan to give their kids a beautiful life.