Deyjah Harris Looks like a Barbie Posing in a Pink Off-Shoulder Dress with Matching Boots
TI's pretty daughter Deyjah Harris brandished a sizzling look in her latest media update as she rocked an all-pink glam and flaunted her style.
Deyjah Harris had netizens swooning with admiration in her latest Instagram upload as she displayed her sense of style and flawless look.
Deyjah's post had her rocking upscale fashion items as she presented sultry looks and expert poses for the camera.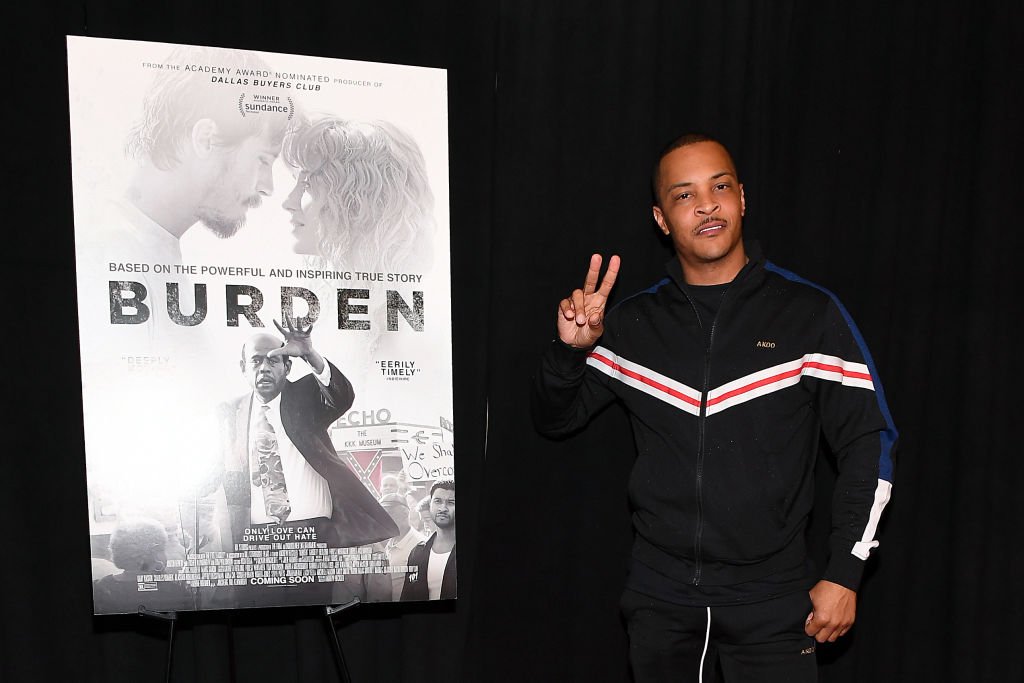 DEYJAH'S ALL-PINK AFFAIR 
The young adult's Barbie-inspired look included a shiny ruffled pink dress which she matched with a pair of thigh-high boots. The shirt dress which featured off-shoulder puffy sleeves was cut low at the front. Harris captioned her post:
"The barbie you can't say with."
The young lady's black hair was styled in waves that ran down her back as she sported a few fancy hairpins. In the first photo, Deyjah, 19, posed on all fours as she expertly arched her back and presented a captivating look. The next slide showed her in a squat position as she delivered a sweet smile.
DEYJAH SPEAKS OUT
Last year, award-winning rapper, TI put his daughter in a tight spot after giving an interview about fatherhood. TI left Deyjah hurt and embarrassed when he revealed that he regularly took her to a gynecologist to confirm her virginity.
[Deyjah's mother] even appeared on the first season of TI's family's reality show.
During a confessional on her family's reality show, "TI & Tiny: The Family Hustle," she opened up about her feelings.
The 19-year-old shared that she and her family were on vacation when she found out. She made it known that it was awkward being around her dad but she would move on.
TI TELLS HIS SIDE 
Following his controversial declaration, the star dad faced heavy criticism which led to him clearing his name on an episode of Facebook Watch's "Red Table Talk."
TI, also known as Tip, stated that critics misconstrued his claims and explained that he was never in the exam room with his daughter. He also alluded that Deyjah's mom, Ms. Niko, was usually present.
Although the star dad later publicly apologized to Deyjah, her mom, Ms. Niko, also known as Ranniqua, was not convinced. On her Instagram story, she subtly shaded her baby daddy with some snide remarks.
While Ms. Niko showed disapproval for her ex's media faux pas, she seems to be on amicable terms with him. She even appeared on the first season of TI's family's reality show.