Girlfriend of 'Big Bang Theory's' Johnny Galecki Shares Cute Pic of Son as He Turns 10 Months
Alaina Meyer, the girlfriend of 'Big Bang Theory' actor, Johnny Galecki, posts a heartwarming picture of her son as he turns ten months old.
Motherhood has been described as a peculiar experience that cannot be explained. Alaina Meyer, who recently became a mother, took to her Instagram page to post a picture of her cute little son.
The 23-year-old model and her superstar actor boyfriend, Johnny Galecki, welcomed their son late last year, beginning a new turn in their lives.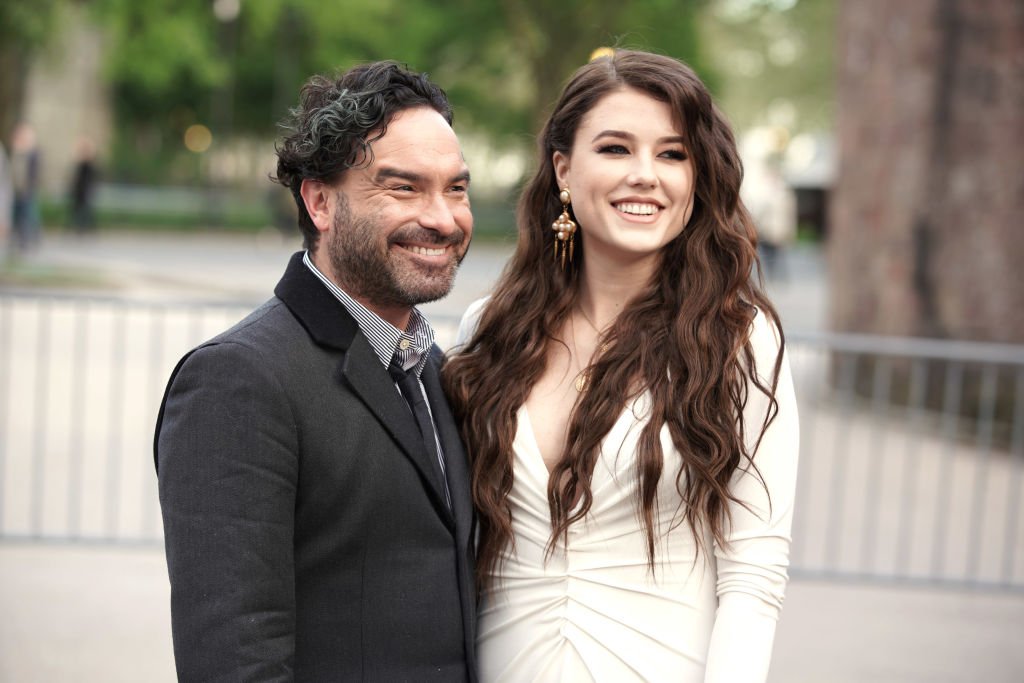 Johnny made the revelation known on his Instagram last year when he posted a picture of their baby's hands holding theirs, thanking fans for their love and support.
Alaina took to her Instagram to share a picture of the growing toddler with her fans, celebrating his tenth month. The young mother professed her love for her cute son, who she described as the "biggest teacher." She wrote:
"I'm grateful for every breath he takes, every smile, laugh, cry. I'm grateful for the lessons in love he brings."
The proud mother of one could be seen lovingly holding the hands of her son, Avery, as though she was trying to help him stand. The ten-month-old Avery could not be seen as only his back was captured.
The first experience of fatherhood is a special one, and not even 45years old Johnny Galecki can hide this feeling or hold back from sharing this experience with the world.  He once posted a picture of his son alongside his musician friend, Randy Houser, whom he described as family.
Johnny previously revealed that he preferred a girl over a boy and even painted his nails pink to try to even out the energy.
The talented actor and his friend, Randy, have a six-month age difference between their toddlers who will undoubtedly have many similar experiences to share. 
The American actor who played Leonard Hofstadter in the CBS sitcom "The Big Bang Theory" (2007–2019) and his model love interest Alaina, took to social media in 2019 to inform their fans that they were expecting a baby. In the post, they wrote:
 "We are absolutely over the moon to announce that we will soon be welcoming a little one into this crazy and wonderful world."
Johnny previously revealed that he preferred a girl over a boy and even painted his nails pink to try to even out the energy.
Though the actor wanted a girl, he would have been pleased when he saw his son. The couple revealed to their friends that they were expecting a boy during a playful gender-reveal paint party. 
The actor and his partner have been quite private about giving out so much details about their family and rarely posts pictures of their baby son.
Johnny and Alaina have been dating since 2018 but made their relationship public after they appeared together at the People's Choice Awards. The couple will no doubt be having the best moments of their lives with their growing son.