See the Rare Black & White Throwback Photo DJ Khaled Shared from His Childhood
DJ and record producer DJ Khaled turned on the nostalgia after sharing a never-before-seen throwback photograph from his childhood and it is amazing how his looks have not changed much.
DJ Khaled seems to have possessed that unmistakable swagger about him ever since his childhood days and he proved that by uploading a  throwback photo on his Instagram that his fans had never seen before.
The rare, black-and-white image features a young Khaled accompanied by two other people who are just as young. They seem to be having a great time while enjoying their food at some diner.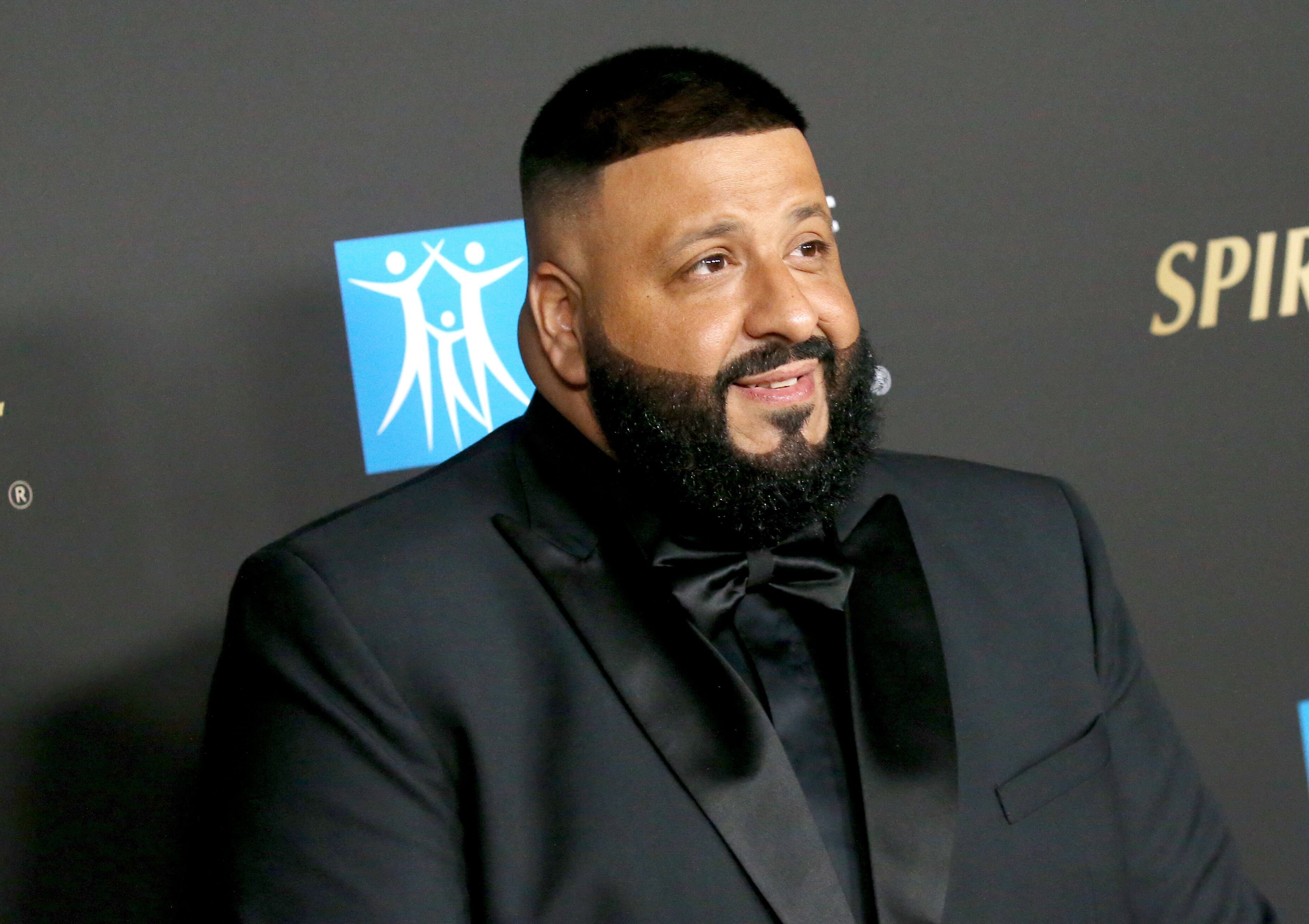 Young Khaled posed for the camera while flashing the V sign with his fingers. He sported a cool cap with his own name written on the front. Fans did not miss how he looks so much like his young son Asahd in the snapshot. 
Also, it was hard to miss the usual flamboyance that the popular DJ continues to carry with him to this day. He always had those kind, doe eyes that speak to everyone. Who would have known that the charming young man would go on to make such a big name for himself in music.
A BIG NAME IN MUSIC
DJ Khaled is one of the most celebrated names in the music industry who has produced over 11 studio albums. Starting from 2006, he has been turning out hit numbers including 2017's "Grateful" and 2018's "Father of Asahd."
The famous producer has worked with some of the most iconic artists in the game including the likes of Lil Wayne, Jay-Z, Mariah Carey, Beyoncé, Justin Bieber, and Nicki Minaj to name a few.
In 2009, the Louisiana native also became the president of Def Jam Records South. He later co-founded "We the Best Music Group," one of the biggest record labels in the industry. 
Growing up in Louisiana, Khaled started taking an interest in music from an early age.
Some of his biggest hits include "All I Do is Win," "I'm So Hood," "Wild Thoughts," and "I'm the One," from his studio album, "Grateful," which also became his first no. 1 single. This year he bagged a Grammy in the Best Melodi Rap Performance category for "Higher."
HUMBLE BEGINNINGS
Prior to his rise as a popular Miami DJ, Khaled used to earn a living working at a New Orleans based record store, Odyssey. The job helped him make a few connections in the music industry for the first time.
Most notably, he came in contact with the co-founders of Cash Money Records, Bryan "Birdman" Williams and Ronald "Slim" Williams, who also helped shape the career of the iconic rapper, Lil Wayne.
EARLY LIFE
Born in 1975, he was initially named Khaled Mohamed Khaled. Growing up in Louisiana, Khaled started taking an interest in music from an early age. This would later help him experiment with his signature rap and soul music style.
His interest in music was always supported by his parents who were originally from Palestine. They left their home country behind in order to find a better life for themselves in the United States.