DMX Gave up His past Sins and Found God — inside the Rapper's Religious Journey
DMX has made an astonishing journey from being involved in a lifestyle that included violence, promiscuity, and drugs to becoming a devout Christian.
Rapper Earl Simmons, better known to fans as DMX, transformed his life and went from being involved in violence, promiscuity, and drug addiction, to becoming a devout Christian.
DMX was in prison in 2012 when he received a call from God that was to put him on the path to a new life of hope and redemption -- According to the rapper, God called on him to be a pastor.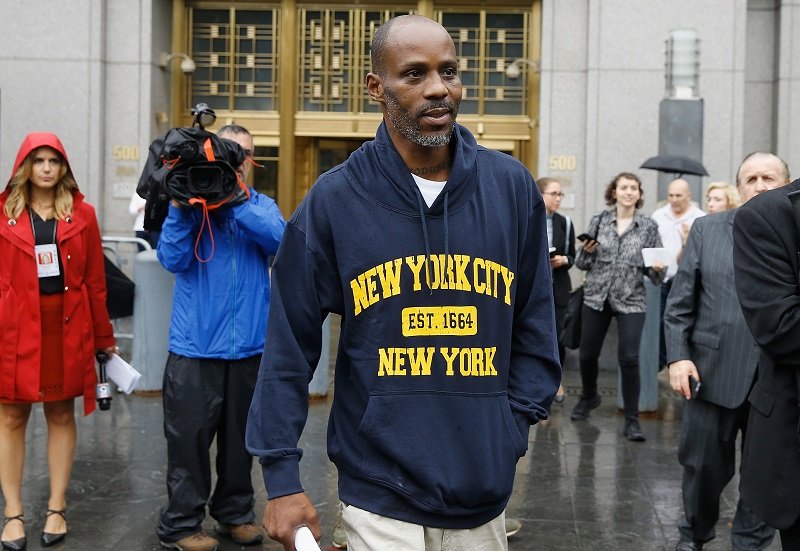 MINISTRY OF RAP
Longtime detractors of DMX would be stunned to see the once-profane rapper speaking to thousands about the bible and delivering messages of hope to help them cope with the COVID-19 pandemic that is causing such a gigantic upheaval in people's lives.
DMX's journey towards God was not the most conventional, and he is the first to admit that he has often lost his way and had to fight to get back on track. His ultimate ambition is to answer God's call and become a pastor.
DMX is determined to use his fame and influence to reach as many people as possible with his message, and his music is going to be one of the instruments he uses to share his faith. He said:
"When I do become a pastor, I don't think I'm going to lose fans, I think I'm going to gain more. Because of the music, because of the [cursing], it stops them from listening to the music."
PROFANITY AND PAIN
The profanity was part of DMX's music and lifestyle -- a lifestyle that led him on a downward spiral of violence, cruelty, drug addiction, alcohol, and crime. He expressed his pain through profanity and his anger through violence.
DMX was arrested several times for possession of illegal arms, substances, and on several counts of cruelty to animals. His past is a roll call of vice and sin, and even led him to the edge of death, and yet he turned himself around.
DMX believes that it was the chaotic dissolution of his life that allowed him to understand God's love, and how much he needed Him
DMX believes that it was the chaotic dissolution of his life that allowed him to understand God's love and how much he needed Him. He revealed:
"I embrace difficult situations. I praise God for difficult situations because through these situations I see what He's willing to do for me." 
DIFFICULT BEGINNINGS
DMX became addicted to crack cocaine when he was just 14, and his first arrest was at the age of 10. Underlying his formative years was his relationship with his abusive mother, who frequently beat him.
DMX's only comfort was befriending stray dogs -- although oddly, he would later be guilty of cruelly exploiting animals. The young boy spent time in children's homes and juvenile detention centers, where he discovered his talent for music.
LOVE AND DIVORCE
In 1999, DMX married actress and producer Tashera Simmons, and the couple shares four children. The couple had met as children, and the marriage was initially happy, Simmons confessed in her book "You Think You Know. You have No Idea."
The relationship deteriorated when DMX became abusive physically and emotionally under the influence of drugs and alcohol, and after his arrest in 2012, Simmons filed for a divorce. 
Aside from the four children he shares with his ex-wife, DMX has 11 more children he has fathered with other women. In 2016, DMX and his longtime girlfriend, Desiree Lindstrom, welcomed a child together, a baby boy named Exodus Simmons. First-time mom Lindstrom posted:
 "I'm so in love with my son happy he's here."
A NEW LIFE OF FAITH
It was in 2012 that, while in prison, and with his life falling apart, DMX heard God's calling to the ministry. The man who has lived a life of sin is now working towards becoming a pastor.
Although he is still battling for sobriety, it may be DMX's own intimate experience and understanding of the pitfalls of sin, and the desperation that can lead to so many bad choices that will help him help those who have lost their way to come back to God.
DEATH
On Friday, April 2, rapper DMZ, real name Earl Simmons, suffered a heart attack. This was after he was hospitalized following a drug overdose. On, Friday, April 9, he's been pronounced dead in a statement released by his family: 
"We are deeply saddened to announce today that our loved one, DMX, birth name of Earl Simmons, passed away at 50-years-old at White Plains Hospital."