LL Cool J's Wife Simone Announces the Birth of Their New Granddaughter Days after Baby Shower
LL Cool J's wife Simone Smith recently announced that their daughter Italia welcomed a baby girl in their tribe as she celebrated National Daughter's Day by sharing a sweet photo of herself and her three daughters on Instagram.
LL Cool J and his wife Simone Smith have welcomed their second grandchild! The famous couple was blessed with another bundle of joy after their daughter Italia gave birth to a baby girl on September 23, 2020.
Smith took to Instagram on a very special occasion to announce the news. Celebrating National Daughter's Day, the mother-of-four shared a picture of herself and her three stunning daughters and revealed that they had welcomed another girl into their brood.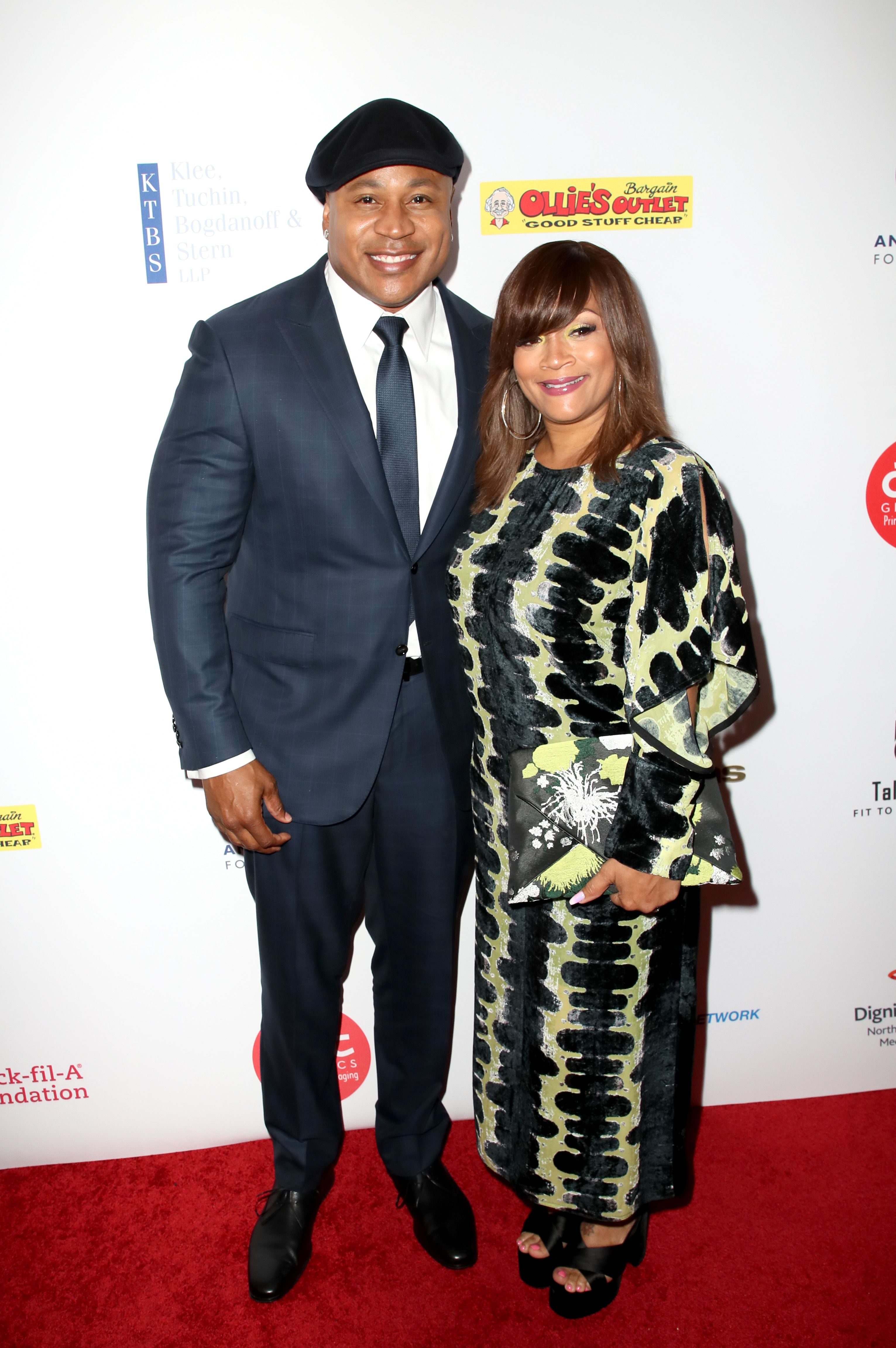 CONGRATULATIONS IN ORDER
In the caption, Smith wished her fans a Happy Daughter's Day and shared that they had taken the photograph on September 20 when they celebrated Italia's baby shower. Revealing that she became a grandma again, she wrote:
"On 9/23/20 my granddaughter was born. Another generation of [women] added to my bloodline. God is so good! Mo-Ma got another girl!"
Fans and loved ones flocked to the comments section to congratulate the Smith family. Among the well-wishers was Magic Johnson's wife Cookie. Her daughter Samaria also showed some love with red heart emojis. 
Smith and Cool J married off their daughter in an extravagant ceremony at the Sparkling Pointe Vineyards and Winery in Long Island, New York.

ITALIA'S LAVISH 2018 BABY SHOWER AND WEDDING
The Smiths have not revealed further details about the baby girl's birth on Instagram. She was born two days after her mother celebrated her baby shower with her family and that is when Smith announced that her daughter was expecting a baby girl. 
Smith's granddaughter will most likely call her "Mo-Ma" as her grandson King-James does. When Italia was pregnant with her son in 2018, Smith and Cool J threw the most lavish baby shower for their daughter. 
The Moroccan-themed baby shower was attended by close friends and family. It was a beautiful affair and the Smiths dressed up in traditional Morrocan attire. The women truly looked like queens and the men looked regal in their ensembles. 
Smith and Cool J married off their daughter in an extravagant ceremony at the Sparkling Pointe Vineyards and Winery in Long Island, New York. It was a star-studded affair with Cookie Johnson, Niecy Nash, Vanessa Bell Calloway, and Monica in attendance. 
ENDURING RELATIONSHIPS
Italia got engaged to her man Lamar Cardinez in 2015. They have been going strong ever since and were over the moon when they welcomed their son King-James on March 14, 2018. 
Smith and Cool J, who are proud parents to their four children, have one of the most enduring marriages in Hollywood. The couple first met when they were merely teenagers and got married in 1995 after 8 years of dating. On August 7, they celebrated their 25th wedding anniversary.