Lance Bass Confirms That Justin Timberlake & Jessica Biel Quietly Welcomed Their Second Child
Justin Timberlake and Jessica Biel quietly welcomed their second child earlier this year following a private pregnancy. During a new interview, Timberlake's former fellow NSYNC group member, Lance Bass, shared a few adorable details about their "cute" new baby.  
In June, the Daily Mail shared that Jessica Biel and Justin Timberlake had welcomed a second child, but the couple had remained quiet on the issue, keeping their private life out of the spotlight.
However, after months of speculation, Lance Bass, who formed a part of the group NSYNC alongside Timberlake, not only confirmed the baby's birth but said that the former bandmates knew before everyone else.
FOCUSED ON THEIR NEWBORN
Speaking to ET about his podcast called "The Daily Podcast," the singer said that their group chat turned into all things baby since Biel and Timberlake became parents for the second time. Even so, he remained tight-lipped about giving up their new child's name, as he joked:
"That's a good question. Justin would kill me!"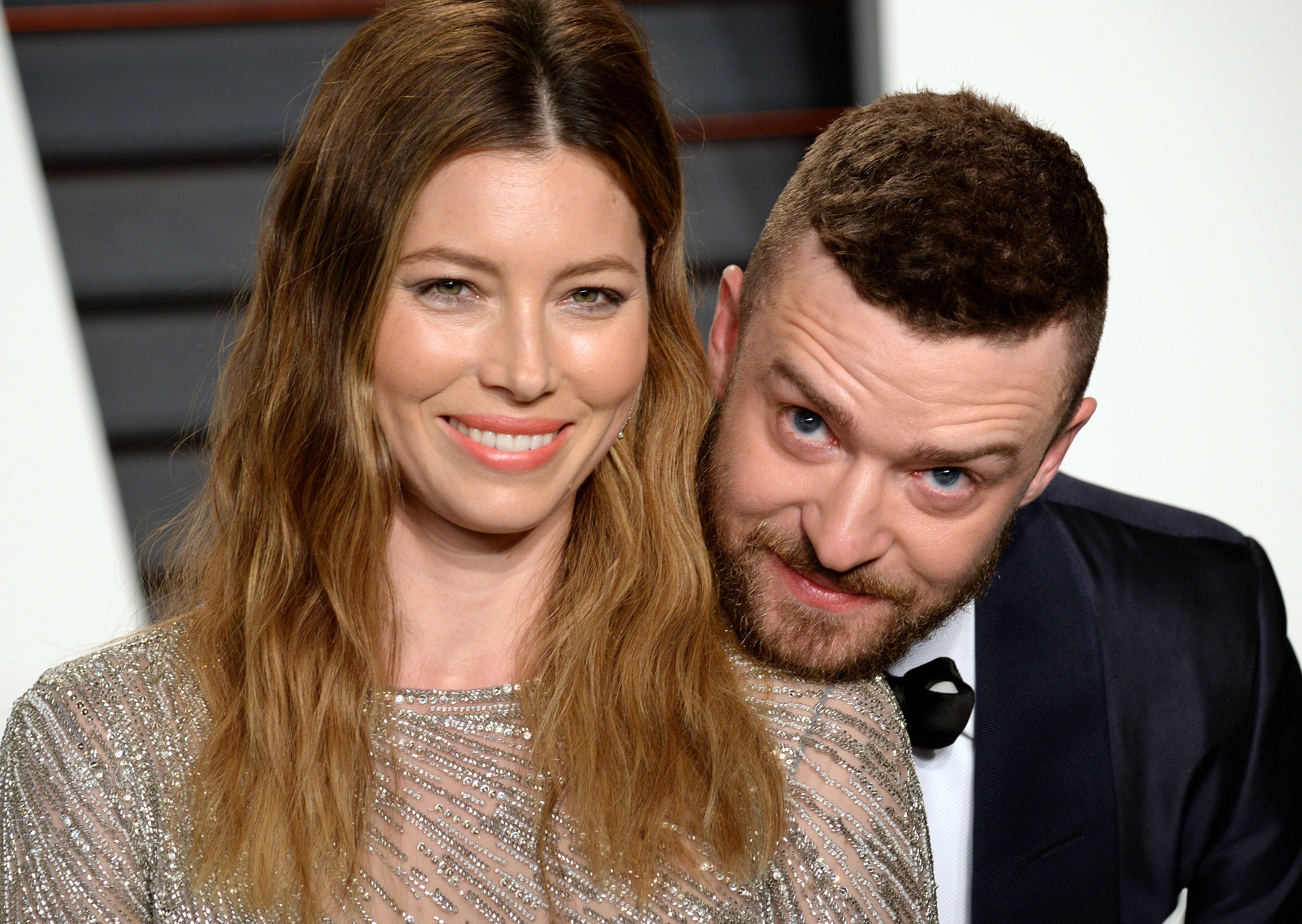 TIMBERLAKE AND BIEL'S ROAD TO PRIVACY
When Biel joined Timberlake on the UK leg of his tour back in 2007, the pictures of them kissing marked the beginning of their public relationship journey, which had its share of ups and downs. 
Timberlake regretted the lapse in judgment and said that he didn't want to set that kind of example for his son.
They broke up in March 2011, but four months later, they got back together. Resuming their relationship then led to Timberlake proposing that December and an Italian countryside wedding in 2012.
Three years later, Timberlake excitedly announced Biel's pregnancy alongside a picture of her baby bump, followed by Silas's birth in April 2015.
But the couple hit a bump in the road in November last year, when Timberlake was pictured holding hands with Alisha Wainwright, his "Palmer" costar. Shortly after, Timberlake posted a public apology to Biel and said that "nothing happened."
PRIVACY OVER BEING IN THE SPOTLIGHT
Timberlake regretted the lapse in judgment and said that he didn't want to set that kind of example for his son. And while he made it clear that he doesn't give in to gossip, he didn't allude to becoming a father for the second time either, despite the mention of Silas.
With pregnancy pictures and any mention of a pregnancy or second child absent from Biel's Instagram account as well, she also keeps pictures of Silas to a minimum. Private about her home life with Timberlake and their children. 
TIMBERLAKE'S PREVIOUS FAMOUS RELATIONSHIP
Before Timberlake settled down into family life, he was also known for dating Britney Spears. At the height of both NSYNC and Spears's popularity on the music charts, they became a couple while on tour together back in 1998.
Following their split in 2002, Spears whirlwinded out of the spotlight after famously kissing Madonna on the mouth during a concert. Following a tumultuous time for Spears, she now found love with Sam Asghari, a model and fitness coach.