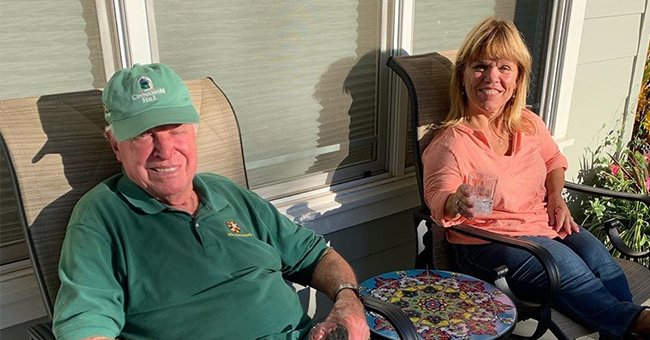 Instagram/amyjroloff
Amy Roloff's 91-Year-Old Father Pays a Visit to the Family a Year after His Wife's Death
It was a sweet family reunion for LPBW'S Amy Roloff's dad, Gordon, who paid his daughter a lovely visit, while also getting acquainted with his great-grandkids.
Amy Roloff had a sweet show-off on Instagram over the weekend after her 91-year-old dad paid a rare visit to his big family.
Roloff's dad, Gordon Knight, looked energetic as he took photos with his loved ones and enjoyed lovely bonding time with his grandchildren and great-grandbabies.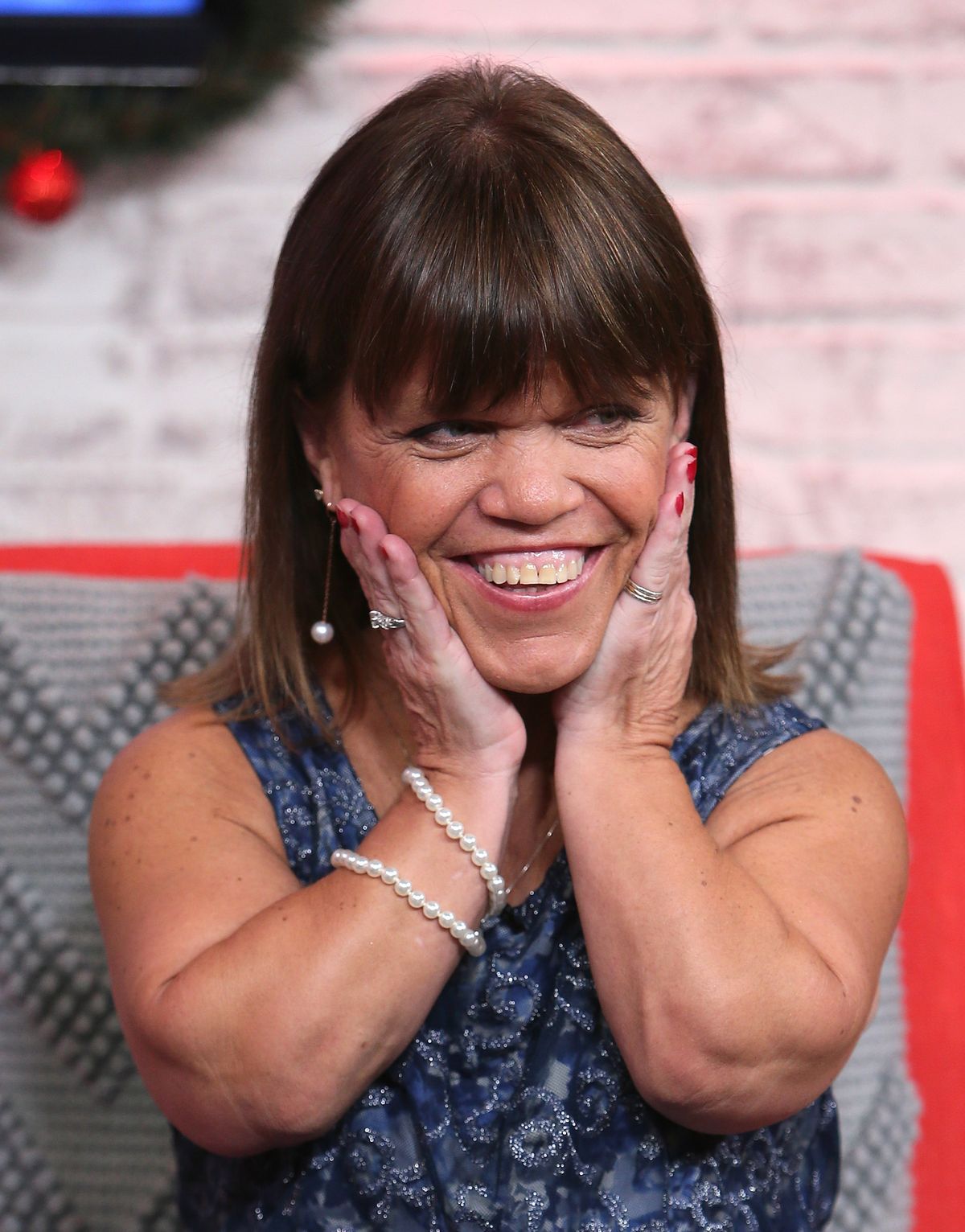 Amy Roloff visits Hollywood Today Live on December 13, 2016, in California | Photo:Getty Images
FAMILY TIMES ARE FUN TIMES
In her Instagram post, LPBW matriarch looked like she was lounging on her luxury patio with her aging dad, who sported a green polo shirt and a matching face cap. Roloff,56, looked lovely in her signature jean and blouse outfit as she sat content with a wine glass. She sweetly captioned:
"What a wonderful memorable moment in the last few days with my dad. Sitting on the front porch, enjoying a happy hour and conversation…"
The TV star went on as she let fans know that Knight drove "all the way" to enjoy warm times with his star family and her fiance, Chris.
She stated that the patriarch's four-day visit brought back sweet memories that had them reminiscing and also remembering her late mom, Patricia, who passed on a year ago.
THE ROLOFFS LOVED GRANDPA'S VISIT
Roloff was not the only one relishing her Knight's presence as her loved ones took to their Instagram pages with heart-melting family photos. Tori shared a sweet photo on her story of her family, posing with the patriarch as they all presented big smiles.
Jeremy shared a similar snapshot where the beloved grandpa stood with his family outside their home as they basked in family times. Jeremy's wife, Audrey, posted the same photo on her Instagram story as she referred to Knight as "beyond incredible.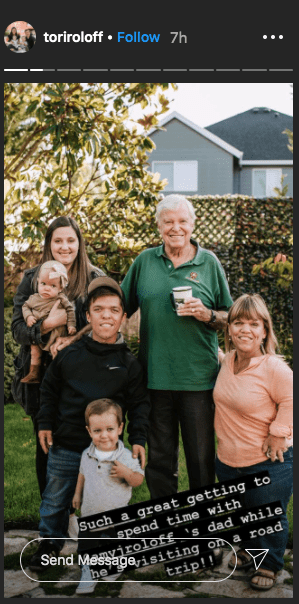 Amy Roloff in a group picture with her father,Gordon,her son Zach, and his family. | Photo: Instagram/@toriroloff
Amy Roloff is the famous daughter of Michigan natives Patricia and Gordon Knight. While the Knights are of average height, their daughter has a form of dwarfism, achondroplasia, which later became part of her stardom story.
She was sad that all she had now were memories.
Growing up, Roloff experienced stigma from her peers, but these days it's all about the good life. Once in a tell-all with her brother, the reality star mentioned that her parents had no idea what she went through. However, it is all love, and she mostly spends her time visiting them at Michigan.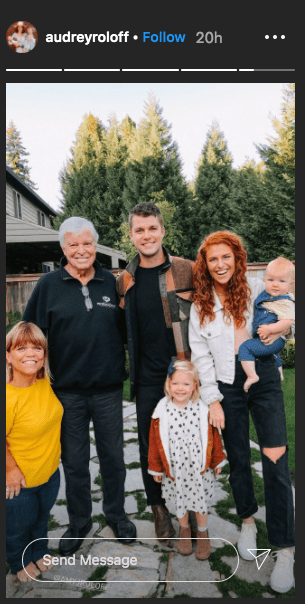 Amy Roloff's father, Gordon, in a picture with his grandkid Jeremy's family. | Photo: Instagram/@audreyroloff
Several times on social media, the showbiz star shows off her parents on social media and flaunts how much they were aging with grace.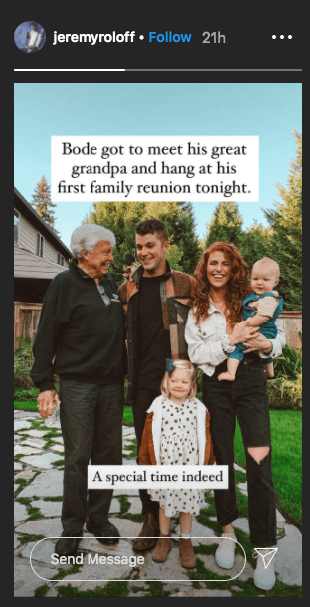 Amy Roloff's father, Gordon in a picture with Jeremy Roloff and his family. | Photo: Instagram/@jeremyroloff
In her official statement, the 56-year-old made it known that although she got to spend 50 years with her mom, she was sad that all she had now were memories.
Roloff told People how great her mom was and urged everyone to appreciate the moments in each day because life was a gift. Patricia is survived by two children, several grandchildren, and great-grandchildren.
Please fill in your e-mail so we can share with you our top stories!