Olivia Jade Turns 21 — Inside the Relationship with Her Mother Lori Loughlin
Lori Loughlin's daughter Olivia Jade turned 21 today. Since her mother's involvement in the college admission bribery scandal, their relationship has taken a different turn.
Lori Loughlin and Mossimo Gianulli's youngest daughter, Olivia Jade, turned 21 today. Straying away from her usual tradition, the internet sensation hasn't celebrated her big day on social media.
Her sister Isabella Rose hasn't also commemorated the birthday, and neither have their parents, who have no social media accounts.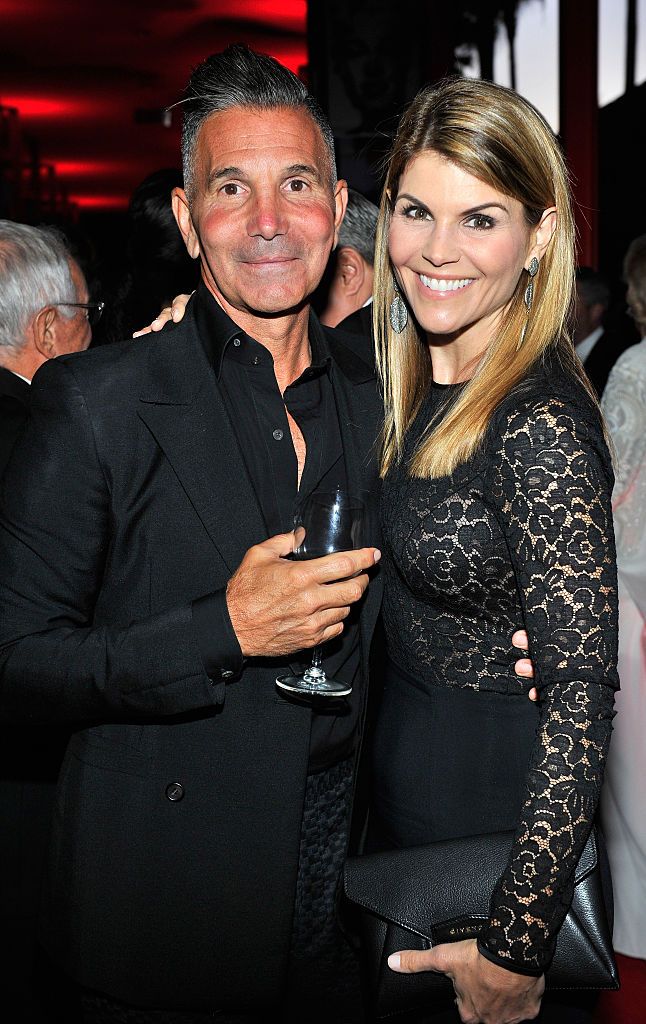 OLIVIA'S 20TH BIRTHDAY
Last year, Isabella proudly celebrated her younger sister in a heartwarming Instagram post that has now been deleted.  The 22-year-old dedicated a lovely throwback photo from their childhood alongside a playful video of Olivia dancing to rock music.
[Before the scandal, Loughlin] hinted at the excessive amount she paid for her daughter's education.
In the accompanying caption, Isabella bragged about how much she loves her baby sister and urged her to have the best day.
MOTHER'S DAY TRIBUTE
For this year's Mother's Day, Olivia went all out for her mother with a moving Instagram tribute,  even though she was knee-deep in the admission scandal that began in March 2019.
Ignoring the slander against her actress mother, the YouTube star shared two throwback photos of Loughlin holding her as a baby. In the caption, the doting daughter praised the tight bond they share, writing: 
"You are my best friend and have held my hand every day for 20 years, making it look like motherhood is an easy job. You are one of a kind. I love you so so so much."
She promised her mother the best in the world and concluded, writing that she was more than proud to call the "Full House" star her mother. 
The heartfelt tribute came a month after the fake rowing photos Loughlin and Gianulli supplied to the University of Southern California, surfaced and the girls were trolled on social media.
THE HINT BEFORE THE SCANDAL
Before it was revealed that Loughlin and her husband were among the 50 people involved in a nationwide admission scandal, the actress hinted at the excessive amount she paid for her daughter's education.
In December 2017, the 56-year-old joined Olivia to play a game on her YouTube channel titled, "Teaching My Mom Slangs of 2017."
In the almost 12-minute video, Olivia quizzed her mom about certain popular slangs, and the actress aced most of them, failing some, including the phrase, "England is My City" — a catchphrase coined by British YouTuber Nick Crompton.
After failing the slang, Olivia tried to explain to her mother what it meant and how iconic the phrase was in the YouTube universe, and the actress teased: 
"If you would have said, 'England is my city,' I would say, 'Why did I pay all this money for your education?"
THE GIRLS FELT DEVASTATED
After more than a year of court visits and trials, Loughlin and Gianulli finally pleaded guilty on May 22, 2020. The "90210" alum pled guilty to conspiracy to commit wire and mail fraud, and her husband did the same, adding mail fraud and honest services wire to his list of crime.
Both Lori Loughlin and Mossimo Giannulli's requests for their respective prison sentences have been approved. https://t.co/RL3NhIRjmx

— Us Weekly (@usweekly) September 24, 2020
According to sources close to the family, Olivia and Isabella felt devastated when their parents informed them that they would plead guilty. Nevertheless, the insider noted the girls support their parents' decisions and are with them all the way.