Check Out Steve Harvey's Twin Daughter Karli in a Stunning Figure-Hugging Black Dress (Photo)
Acclaimed host Steve Harvey's daughter, Karli, looks alluring in a fitted black dress as seen in a recent photo she shared online.
"Family Feud" host Steve Harvey is father to 38-year-old gorgeous twins Karli and Brandi. Recently, Karli wowed her fans with a snap of herself donning a figure-hugging black dress.
Karli's sparkly appearance shimmered even more as she used a filter that added sparkles in the photo. She superimposed the bottom part of the photo with the words "date night."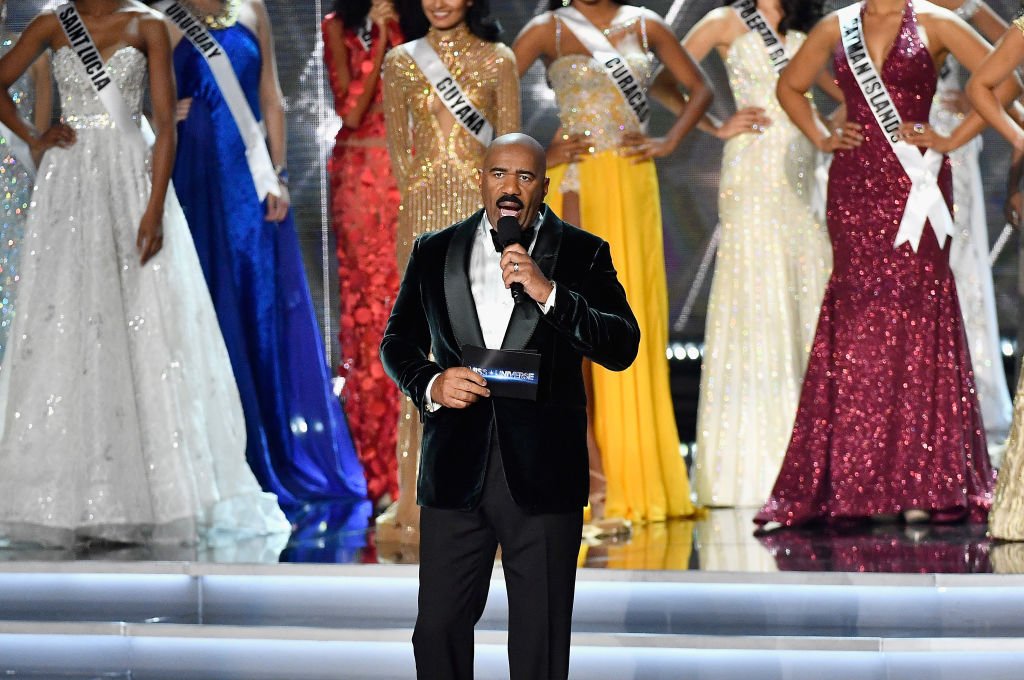 Wanting to make her date night special, Karli pulled out her queenly pair of heels to match the color of her body-hugging dress. She looked mesmerizing and classy. 
Looking ever elegant, the international event host tied her hair in a bun and completed her look with wide dark bracelets on each wrist. Karli uploaded the photo for her 191,000 followers on Instagram. 
Karli was to join her husband, Benjamin Raymond, on their date night. The couple tied the knot in a lavish ceremony in 2015, with Harvey walking her down the aisle.
A year after Karli and Benjamin's wedding, the loved-up couple welcomed their first child, Benjamin Troy Raymond II. Their son, born in June 2016, fondly called "BJ," is Harvey's fourth grandchild.
Karli once said in a 2016 interview that she and her husband initially planned to enjoy each other's company before having children. But they were eager to start a family. She said:
"We were expecting to live the newlywed life of expensive dinners and travel."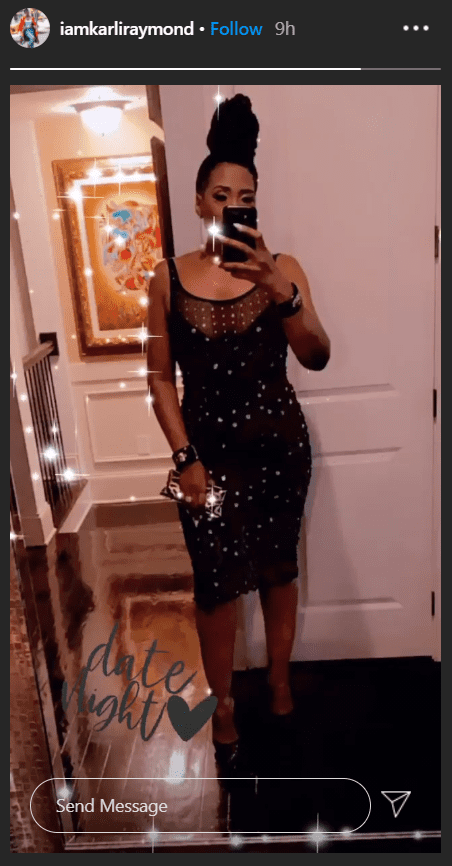 When the couple learned that they were expecting a child, they immediately planned a nursery room in their condominium. They prioritized the baby's living space in their two-bedroom unit.
Karli sought his father's decor master Mikel Welch to help them install a space that was doable as the baby's room and as a chic venue for their house guests.
Speaking of family, Harvey recently became a grandfather for the sixth time.
Despite his busy career as a TV personality, Harvey has been a dedicated family man - a realization he learned after a painful mistake in the past.
When his twins were still young, Harvey "admittedly abandoned" his family to chase after his comedic career. Because he dreamed of becoming a stand-up comedian, his first marriage to his ex-wife Marcia Harvey fell apart.
Harvey is now happily married to Marjorie whom he tied the knot with in 2007 and has been focused on strengthening his family's bond. He also expressed that he wants to do things that give meaning to his life. 
Speaking of family, Harvey recently became a grandfather for the sixth time. His other daughter, Morgan Harvey-Hawthorne, gave birth to a beautiful daughter named Marley Jean early this month.
Morgan took to Instagram to share with her fans a glimpse of her adorable bundle of joy who seemed to be enjoying nap time. She and her husband, DJ Kareem Hawthorn, were delighted with their daughter's arrival.