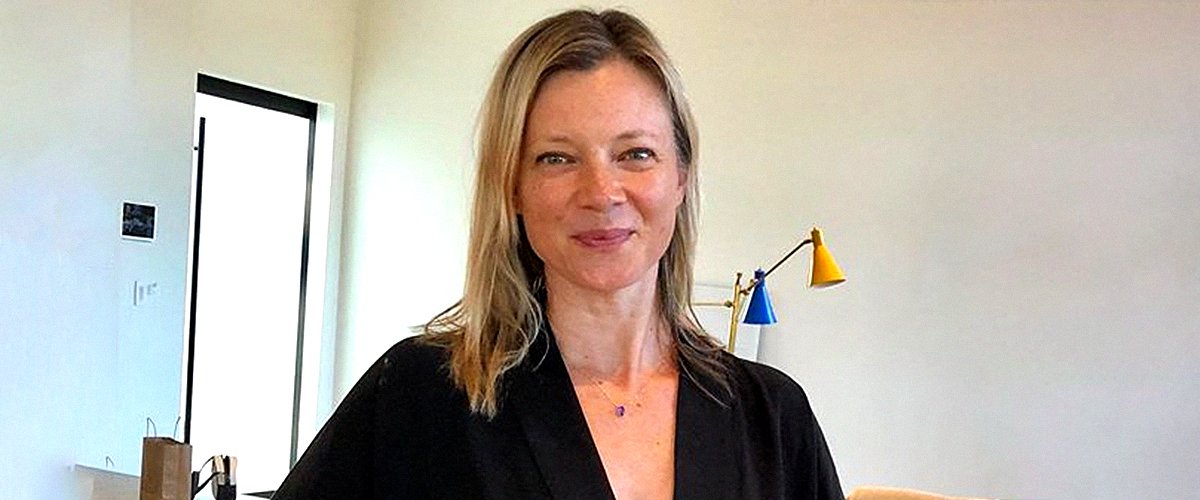 Instagram/smarthouse26
Amy Smart and Carter Oosterhouse Had a Baby via Surrogacy — Glimpse into Their Family
Amy Smart made a name as a promising actress before becoming a wonderful wife and mother to her only daughter, Flora, after years of infertility.
Before she took the '90s by storm, Amy Smart was a simple girl born to a museum employee and salesman. She had a beautiful face and a talent for acting, which allowed her Hollywood career to flourish.
In 1997, Smart landed her on-screen debut in the film "The Last Time I Committed Suicide," which premiered at the Sundance Film Festival. She later appeared in other productions, such as "Starship Trooper" before gaining fame in "Varsity Blues" and "Outside Providence."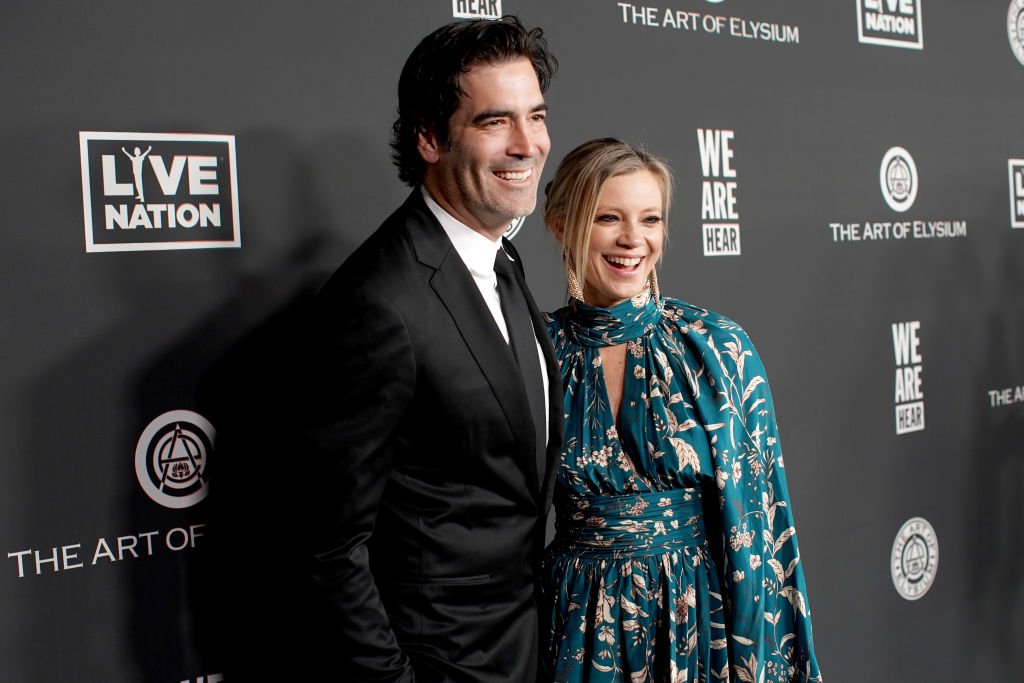 Carter Oosterhouse and Amy Smart during The Art Of Elysium Presents WE ARE HEAR'S HEAVEN 2020 at Hollywood Palladium on January 04, 2020 in Los Angeles, California. | Source: Getty Images
Smart is not only known for her on-screen work but also for her humanitarian and environmental actions. In 2011, she married Carter Oosterhouse, an athlete, model, actor, and fellow eco-friendly advocate.
The celebrity couple first met at a project for the Environmental Media Awards, which they both hold dear to their hearts. Smart shared:
"We got assigned to adopt a school garden together. We met, and we were both in relationships, so we just remained friends."
After their relationships ended, fate drew the two back together. Smart and Oosterhouse celebrated their union with a green wedding in Traverse City, Michigan, in line with their advocacy.
With the 220 guests present at their ceremony, only one trash bag was produced. Their life after tying the knot follows their call to action for human nature as well, making green living easier with Oosterhouse's building skills.
According to the "How To Make The Cruelest Month" actress, her husband is well-versed in creating things; hence, he knows "a lot about green building," which she continuously learns to do.
In 2016, after years of trying to conceive, the couple welcomed their first child and daughter, Flora. Their little angel came into this world via surrogacy due to the fertility struggles Smart experienced.
"Project Runway" guest judge Serena Williams is a prominent figure who believes in sustainable living and calls for sustainable fashion.
The mom-of-one struggled with conceiving for five years and was beginning to wonder if she would embark on the journey of motherhood in this lifetime. Smart had no choice but to open herself to different ways of having a child through the years.
Smart and Oosterhouse had to balance their family and careers with a daughter in the picture. This meant accepting only projects that fit into their schedule, especially for the actress who embarked on her journey to motherhood.
"For me, she and my relationship with Carter are number one. Timing is everything in life. Sometimes, something takes priority over something else for a bit, and you kind of have to just go with the flow a bit," she shared.
Although she prioritizes her daughter above all things, Smart still allows time for herself to breathe and recharge by having a trusted and reliable babysitter step in every once in a while.
Smart, together with her husband, lives a green and sustainable lifestyle, including growing their food and making sure that they use the right sources of energy.
In one of her Instagram posts, the actress shared a glimpse of what her garden looked like, housing "kale, broccoli, collard greens, cauliflower, red cabbage, snow peas, and seeds from beets, carrots, radishes, and lettuces."
The "Campfire Tales" actress also practices sustainable living with Flora, who receives hand-me-downs as she will soon outgrow her clothing. She and the "Trading Spaces" star are raising their daughter away from the limelight and in their eco-friendly Michigan farmhouse.
Eco-friendly and sustainable living is an advocacy being promoted by many today as mother earth depletes and cries for help. "Project Runway" guest judge Serena Williams is a prominent figure who believes in sustainable living and calls for sustainable fashion.
In one of the early 2020 episodes of "Project Runway," the designers incorporated eco-friendly designs into their collections, which immediately got the judge's attention. Designer Nancy Volpe-Beringer, in particular, had a zero-waste line that Williams liked.
"We have to somehow figure out how to live on this planet and not destroy it," the tennis champion said. Williams herself launched a vegan leather collection in February, which does wonders in helping the planet survive.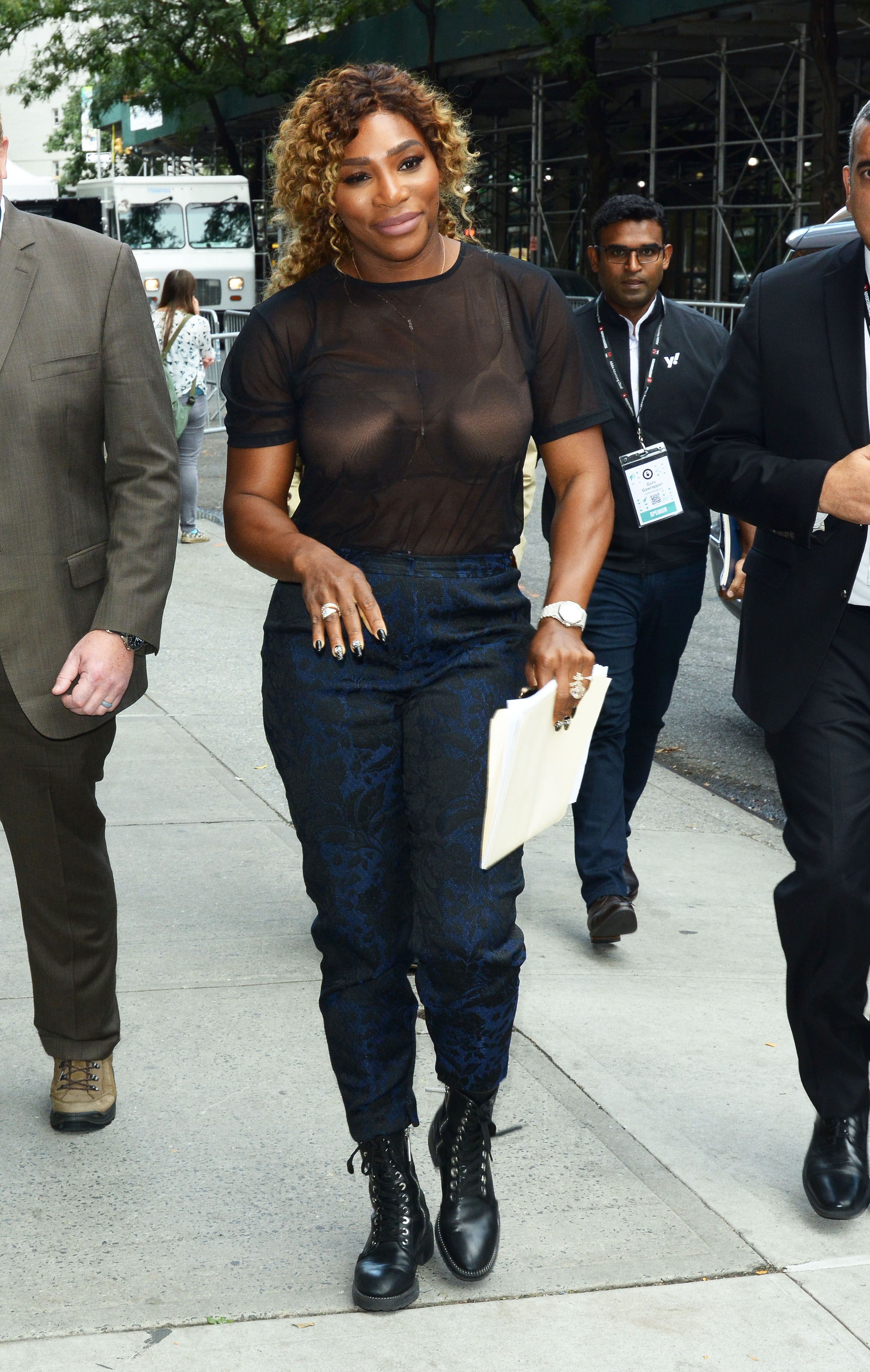 Serena Williams walking on the streets of New York on September 24, 2019, New York City. | Source: Getty Images
Williams further emphasized the importance of taking care of our only home — planet earth — while making it a beautiful place to live in. Karlie Kloss agreed with the athlete and shared how happy she was seeing fashion progress into something eco-friendly.
The topic of sustainable fashion was further elaborated on, with Williams giving an example of denim reuse, stating how much water is used when creating denim for fashion pieces.
Please fill in your e-mail so we can share with you our top stories!