Kim Kardashian Posts Throwback Pic with Her Sisters — See Why Fans Say They Look Unrecognizable
Kim Kardashian's throwback time on social media had her showing off a cherished moment where she and her siblings enjoyed lovely family time. Fans agreed that the ladies had changed over the years.
Kim Kardashian's latest Instagram update had her throwing it back to a time when she rocked a blonde look and flaunted a no make-up glam.
Her equally famous siblings, Khloe, Kendall, and Kylie, also featured in the snapshots, all looking young and ecstatic for the camera.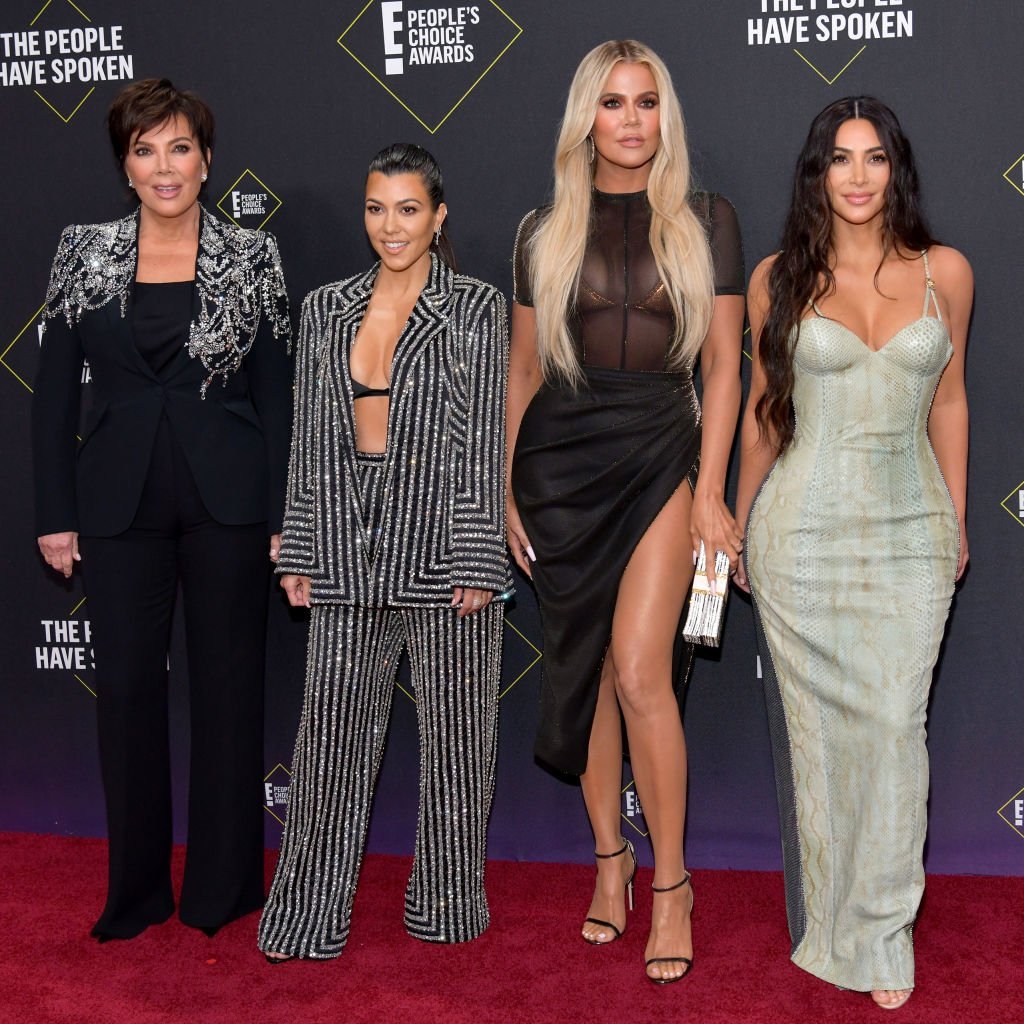 A FAMILY THROWBACK 
The epic throwback snapshot showed Kim bearing a sweet smile as she left her face free of make-up. Her blonde hair came down in waves fanning the sides of her face. Khloe rocked smokey make-up and red hot lipstick while sharing a similar smile as her sister. Kim captioned her post:
"Babies at Benihana."
Kylie, who is now an acclaimed make-up franchise owner, looked to be in her early teenage years as she hunched close to Kim in a purple blouse and a pair of jeans. Kendall stood close to Khloe, rocking her black hair and a warming smile. 
FANS REACTION 
Many Kardashian admirers filled the timeline with their lighthearted thoughts as they agreed that the famous Kardashians have changed over the years. While one fan stated that they barely recognized the reality stars, another agreed with the sentiment. 
Many fans thought Kourtney was the only one who looked the same.
More fans acknowledged that the KUWTK stars had undergone transformations in subsequent years as they lightly poked fun at the throwback show-offs. Some admirers hinted that Kim knew she looked great in the snapshot.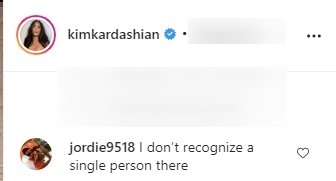 HER SISTERS' REACTIONS
Among those who had opinions to give on Kim's throwback pose was her sister, Kylie, who was not having it. In the comments, the Kylie Cosmetics founder asked her to take it down, but Kim had a retort of her own as she replied to her younger sister.
Many fans found the sisters' back and forth hilarious while sharing their rib-cracking jokes and bants on the timeline. Some followers thought Kim was unfair for sharing a throwback where she was the only one who looked chic. The snapshot appeared to have been taken at the early stages of KUWTK.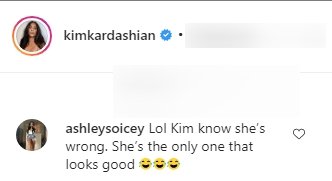 THE KARDASHIAN TRANSFORMATION
Whenever the TV famous sisters pulled out a "blast from the past" snapshot, fans always seemed to give off reactions and surprises at how much they changed. 
Another of their old-time photos confirmed this after Kim showed a swimsuit photo where she and her sisters lounged at a beach.
Kourtney sat at the far end in a colorful two-piece baring her toned abs. Kim sat next to her in a Burberry two-piece while Khloe peeped at the other end in a green bathing suit.
Many fans thought Kourtney was the only one who looked the same as they felt that Kim and Khloe have had several transformations.