Omar Epps' Wife Keisha Pens Heartfelt Tributes to Daughter & Step-Daughter on Daughter's Day
Keisha Epps commemorated National Daughter's Day with sweet tributes to her daughter, K'mari Mae and step-daughter Aiyanna Yasmine.
On Friday, September 25, parents across the United States celebrated National Daughter's Day and social media witnessed an unprecedented outpouring of love and heartfelt tributes.
Amidst all the celebrations, talented actor Omar Epps' wife Keisha Epps took the time to show love and special appreciation to her daughter K'mari Mae and step-daughter, Aiyanna Yasmine.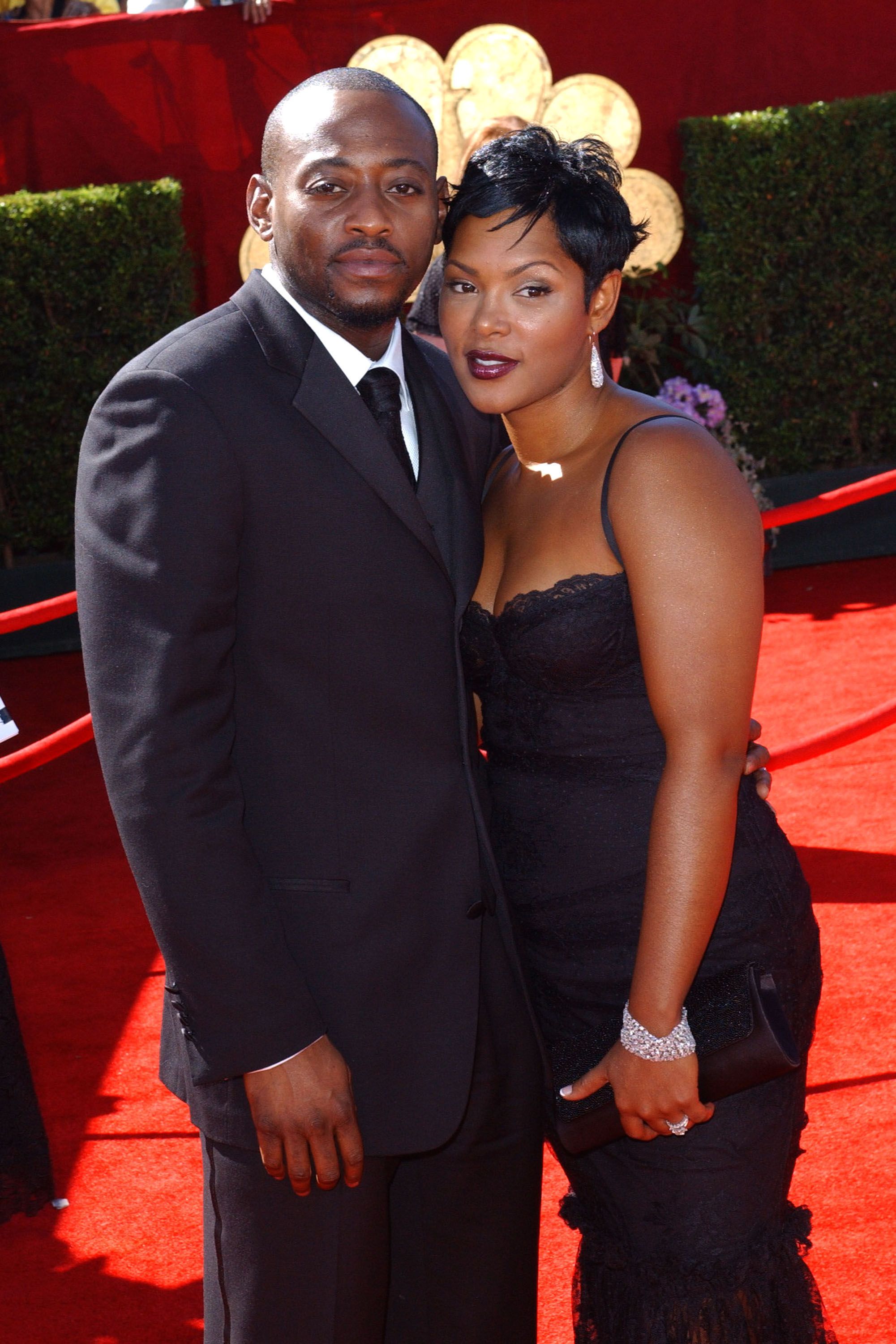 Keisha shared a beautiful picture of her daughter, K'mari, alongside a sweet tribute in her honor. In the photo, K'mari wore a black top with blue jeans. She completed the look with a pair of hoop earrings and a gold necklace. While sharing the photo, the proud mother wrote in the caption:
"My JOY, I couldn't have prayed for a LOVE like you. I step outside of me and am so grateful I get to be YOUR momma."
The doting mother also had some choice words for her beautiful step-daughter. While sharing a photo of Aiyanna, Keisha described her as a blessing and emphasized how much she loved her.
Over the years, Omar and his wife have built a close-knit blended family and have been a constant source of support to each other. The couple met in the early 2000s and eventually tied the knot in 2006.
Despite her mom's death, Aiyanna has had the overwhelming love and support of her stepmother, Keisha.
Before they got married, they welcomed daughter K'mari in 2004. Three years later, it was revealed that the lovebirds were expecting their second child. 
Despite growing up without a father figure, the talented actor is very involved in raising his kids and has been very vocal about his fatherhood experience.
The father of three enjoys a close bond with his oldest daughter, Aiyanna. Over the years, one of the sweetest father-daughter moments they have shared is when he sent her off to prom in 2017.
Omar shares his daughter, Aiyanna, with his ex-wife Yusra Salama. Sadly, Aiyanna lost her mom in 2017. It was a difficult moment for her but she was able to pull through with her family's help.
On the second anniversary of her mother's death, Aiyanna shared a montage of pictures of her alongside a touching tribute in her honor, where she emphasized how much she missed her mom. 
Despite her mom's death, Aiyanna has had the overwhelming love and support of her stepmother, Keisha. The duo has formed a close bond and their mother-daughter relationship is a joy to behold for outsiders.