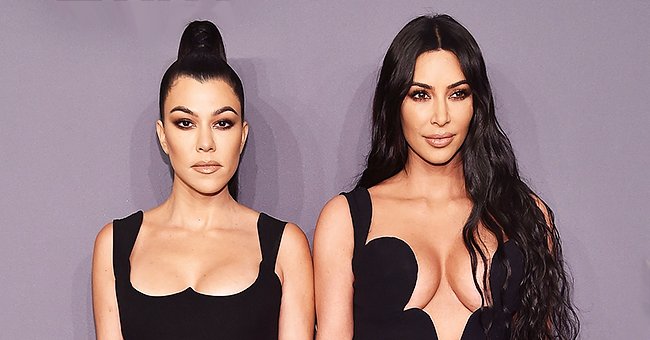 Getty Images
Kourtney Kardashian Poses in a Black Mini-Dress — Does She Look like Kim in This Photo?
Kourtney Kardashian looked stunning in a Friday photo that featured an all-black attire. The reality star closely resembled her younger sister, Kim, in the new post.
Kourtney Kardashian, 41, showcased her stunning figure and gorgeous legs in a Friday photo that saw her posing from a unique angle. The camera rested below eye level, adding height to her small stature.
But it was not just her appearance of being taller that made Kourtney resemble her popular sister, Kim Kardashian. Her hair and makeup also helped the job. The post is found below.
KOURTNEY STUNS IN ALL-BLACK
Kourtney, a fashion icon in her own right, rocked an all-black long sleeve dress which featured loose, baggy sleeves — almost like a sweater. The piece stopped at her upper thighs.
Kourtney accessorized with a black handbag and paired her look with a pair of large, shiny, black boots. In the first slide, her hands are down and entirely covered by the sleeves.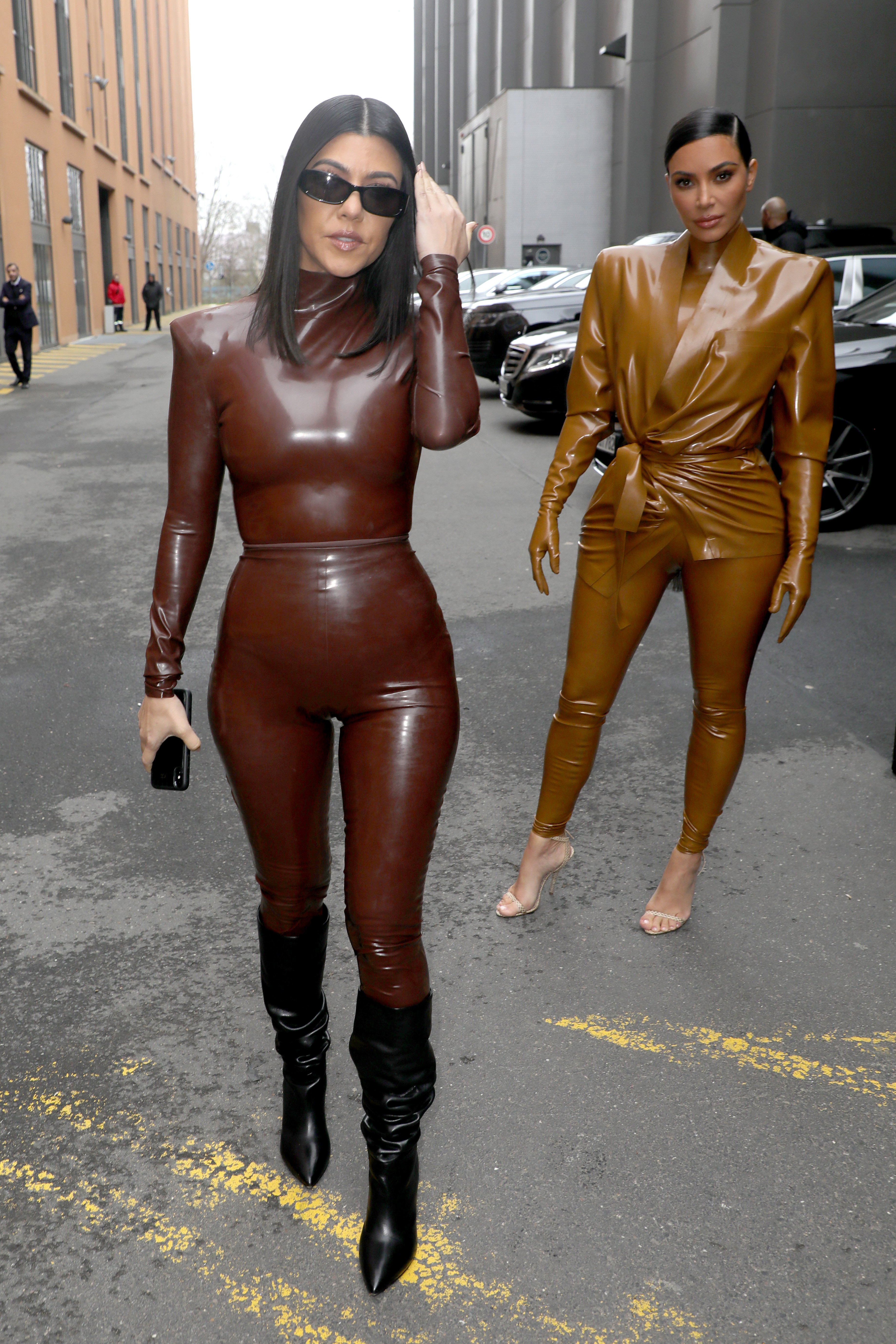 Kourtney and Kim Kardashian attend the Balenciaga Show during Paris Fashion Week in France on March 1, 2020 | Photo: Getty Images
In the second slide, Kourtney shared a cuter look by putting her hands to her chin as she looked down at the camera with a slight smile. Both times, she stood with her legs slightly ajar in a sort of power stance.
RESEMBLANCE TO SISTER KIM
Kourtney's makeup gave away her relation to sister Kim, 39, who has cemented a specific look. Kourtney definitely gave off a similar air in her new post with her long, wavy black hair and subtle makeup.
"It's Friday then," she captioned the shot. The enviable picture received over 1.3 million likes and more than 5,000 comments within two days of posting.
YELLOW IS MELLOW ON KOURTNEY
This month, Kourtney has been showcasing a lot of her fashion-forward style. Mid-month, she wore a ruffled, yellow mini-dress for a mini-photoshoot in her Calabasas home.
Again, Kourtney was all legs in the photo, which saw her wearing a pair of yellow heels to match the outfit. She styled her hair in a sleeked-back bun and sported a soft pink lip with bold eyes.
ALL-WHITE IN NATURE SHOOT
Days before, Kourtney looked gorgeous as she stood against the beautiful landscape backdrop near her house. She leaped off the screen with her all-white attire.
The halter-style mini-dress featured a large matching belt at her waist and knee-length boots. This time, Kourtney wore her hair in a sleeked-back ponytail.
KOURTNEY CHOOSES KHLOE OVER KIM
While Kourtney tends to favor sister Kim in looks, earlier this month, she revealed that she would avoid going to the "KKW" founder for relationship advice. Instead, she would much rather speak to Khloé.
Kourtney stated that Khloé gave "harsh, harsh advice" and has "no tolerance," implying that she would get down-to-earth tips her. Kim, on the other hand, is simply not an option.
However, later in the interview, Kourtney did concede that since Kim is the only one among the sisters who is married, she should probably seek out her advice after all.
Please fill in your e-mail so we can share with you our top stories!