Kim, Khloé & Kourtney Kardashian Look like Godesses Posing in Colorful Gowns for KKW Fragrance
The Kardashian sisters are business powerhouses that cause people to talk with just about everything they do. Even amid a global lockdown, the sisters keep doing business and making moves. 
Kim, Khloé, and Kourtney Kardashian shared pictures from an upcoming fragrance collaboration between the three of them. The sisters looked majestic as they donned robes for the shoot, channeling their inner Greek goddesses. 
Kourtney wore a red robe, while Kim and Khloe looked dazzling in green and blue dresses, respectively. While Kourtney and Kim had half-shoulder tops, Kim looked a tad different in what appeared to have been a turtleneck design.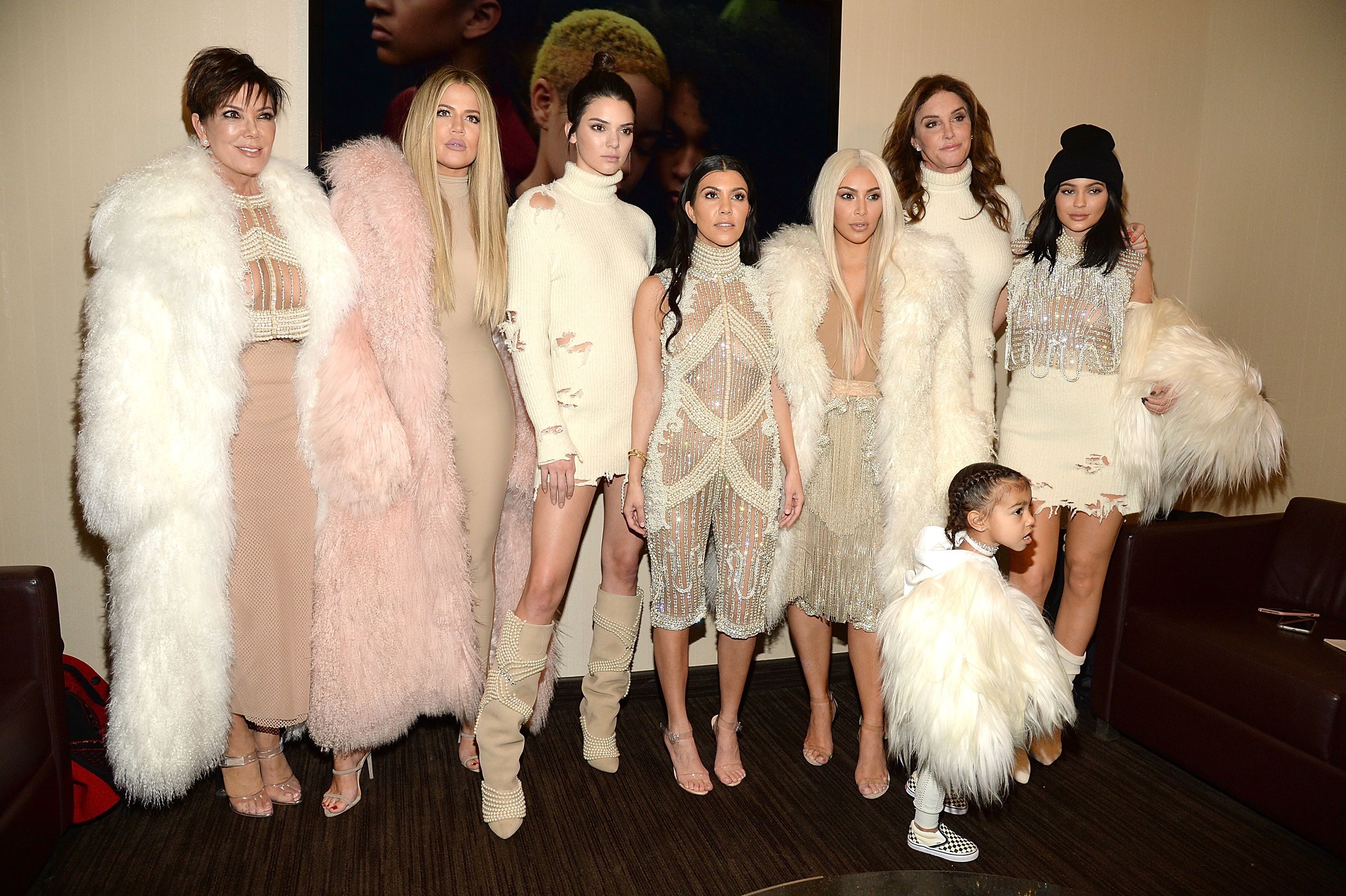 The robes also had high slits, allowing the sisters to show off their beautiful legs and give fans a treat. As expected, they had makeup on and looked dazzling. 
While the captions were similar, Kourtney's was slightly different. The oldest of the sisters gave some insight into making the perfumes, saying: 
"I chose a Ruby for my stone as I have a deep personal connection because it is Penelope's birthstone. It symbolizes nobility, passion, and loyalty."
As the pictures showed, each of the sisters has her specific flavor of the scent. The fragrances are represented by how they dressed as well. 
Kourtney styled the ruby scent while Kim and Khloé styled the emerald and sapphire scents, respectively. The fragrance, which they dubbed KKW Diamonds II Collection will be released soon. 
The sisters announced that "Keeping Up With the Kardashians" will end after this season.
Kourtney, Kim, and Khloé are three of the most successful businesswomen and models in the world. While they all lead different lives, they still have time to work on some collaborative projects. 
However, while they have their fragrance line, perhaps the most significant of their family projects has been their reality show, "Keeping Up With the Kardashians."
Sadly, the long-running reality show has called time. Yesterday, the sisters announced that "Keeping Up With the Kardashians" will come to an end soon. Reports added that the show's final season will air in 2021. 
The show has been one of the primary driving forces behind the family's fame and fortune. Along with it, there have been several spin-off shows and other projects for them. 
Immediately after the news of the show's ending came to light, fans took to social media to share their opinions. While some were sad to see the show end, others expressed glee.
This season has had its fair share of drama including a pretty intense physical fight between Kim and Kourtney. 
Fans can speculate about who is at fault in most of their fights and share differing opinions about the show's ending. However, everyone agrees that this will be the end of an era for sure.