Jena Malone Emancipated Herself at Age 15 — Look Back at Her Relationship with Her Mom
Actress and musician Jena Malone, best known as Diana in "Too Old to Die Young," emancipated herself when she was only 15 years old to be "fully in control" of her life.
Born in 1984, Jena has been active in the entertainment industry since 1996 when she appeared in "Chicago Hope" and "Bastard Out of Carolina."
Her career skyrocketed in the late-90s after she portrayed Young Ellie in "Contact," Anna Harrison in "Stepmom," and Lilly Kate Burns in "Hope," all of this before she even turned 17 years old.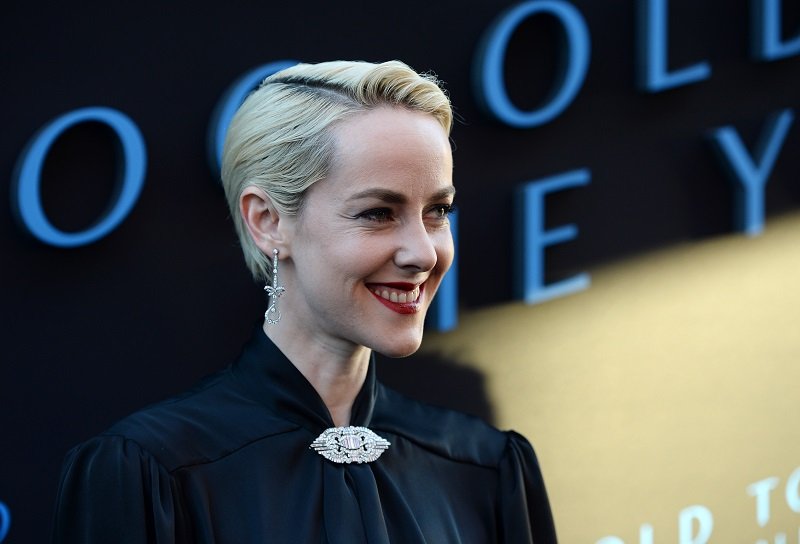 JENA MALONE'S EMANCIPATION
In 1999, after being nominated for a Golden Globe and taking home a Saturn Award, Jena surprised the world by filing a lawsuit in Los Angeles to get emancipated from her mother, Debbie Malone.
As the Los Angeles Times reported at the time, Jena Malone's mother had been living off the actress's money "for years." Apart from that, Debbie had been mismanaging her daughter's earnings, draining her college fund, and creating a $20,000 debt in back taxes.
According to Paul Peterson, the former head of an advocacy group for child performers called A Minor Consideration, Jena should have had at least $360,000 in a blocked trust account. However, she only had approximately $80,000.
It is important to point out that the actress was 14 when she started the emancipation process (she was younger than Macaulay Culkin when he got emancipated) and had already lived on her own off and on.
Her main reason to break ties with her mother was to be "fully in control of my career and my finances and my life." Jena Malone also claimed that her mother was squandering her money, excessively expending it on business schemes and down payments on homes for her father and three brothers.
According to People, Debbie brought up Jena as a single mother between Las Vegas and California, mostly relying on low-wage jobs and public assistance, until the young actress started working in the entertainment industry.
Jena Malone doesn't think it was a "tough" childhood.
In January 2000, a judge granted the actress's emancipation request. Due to this decision, Debbie was unable to get in the way of her daughter's finances and professional engagements.
The following year, Jena revealed some details about living alone at 17 years old, describing it as "weird." The actress admitted, though, that "you eventually grow up."
DEBBIE MALONE'S THOUGHTS ON THE SITUATION
After the emancipation process was over, Debbie took responsibility for her shameful behavior and regretted how she handled the situation with her daughter's money, claiming that she listened to advice from people who didn't always have their best interest at heart. She added:
"It is a degrading situation to be in, to have a daughter who makes a quarter of a million dollars when you've never made over $10,000."
At the time of Jena's interview with People (December 2001), she was taking little steps to try to repair her relationship with Debbie. The actress pointed out that her mother visited her when possible, and that they talk on the phone frequently.
Jena finally admitted that she hoped she and Debbie could get to "that place where everything is forgiven."
JENA MALONE'S CHILDHOOD WAS NOT TOUGH
Back in 2014, the actress shared more details on how her childhood was before landing her first acting gig, explaining that they were so poor that they used to move from apartment to apartment and live in cars and hotels.
Surprisingly, Jena Malone doesn't think it was a "tough" childhood. In fact, she believes it was "quite pleasurable" and prepared her to live the lifestyle of an actress.
The "Hunger Games" star added that giving children the diversity of where and how to live was a beautiful thing as it shows them that security is supposed to be built within them instead of the four walls that they call "home."
Tough childhood or not, Jena managed to stay on the right path, professionally speaking, as she has never stopped getting roles in different films and TV shows, including "Nocturnal Animals" and "Antebellum."
At the moment, Jena Malone is expected to appear in "Stardust" and "The Tuna Goddess." In the meantime, she is probably busy taking care of her and Ethan DeLorenzo's only son, Ode, born in May 2016.